✩ IMPORTANT - READ PLEASE ✩
. • ° My translations are a hobby that I do in my own free time!!! I don't owe you any translations nor am I obligated to give you the password for anything even if you have purchased the raws. By submitting your proof of purchase, you are choosing to read my translation, please respect that.
. • ° The form is long due to a prevalence of password-sharing and epub makers therefore, I will also require an active and public social media account to verify you.
. • ° Please note that if you send me a photo that I can't open, is too blurry to read, or you sound suss, I won't answer. If you've been waiting more than 7 days – you are welcome to re-submit.
❗ ❗Please only send me proof of purchase for the novels that I translate, you can find other fan translations by other tlers who require POP and how to access them in this spreadsheet❗❗
App version on top, desktop, browser version on the bottom.
Note: You are not obliged to crop it if you can't be bothered just send the whole screenshot, as long as it's real I don't really care.
ACCEPTABLE PROOF OF PURCHASE:
→ Name of novel clearly visible as shown below:
TP (北斗)| AUH (天下)| MDSB (心尖儿上的病美人)
→ Transaction ID clearly visible (indicated with red box below)
→ Number of jj points spent clearly visible as full novel must be purchased (i.e all [VIP] chapters)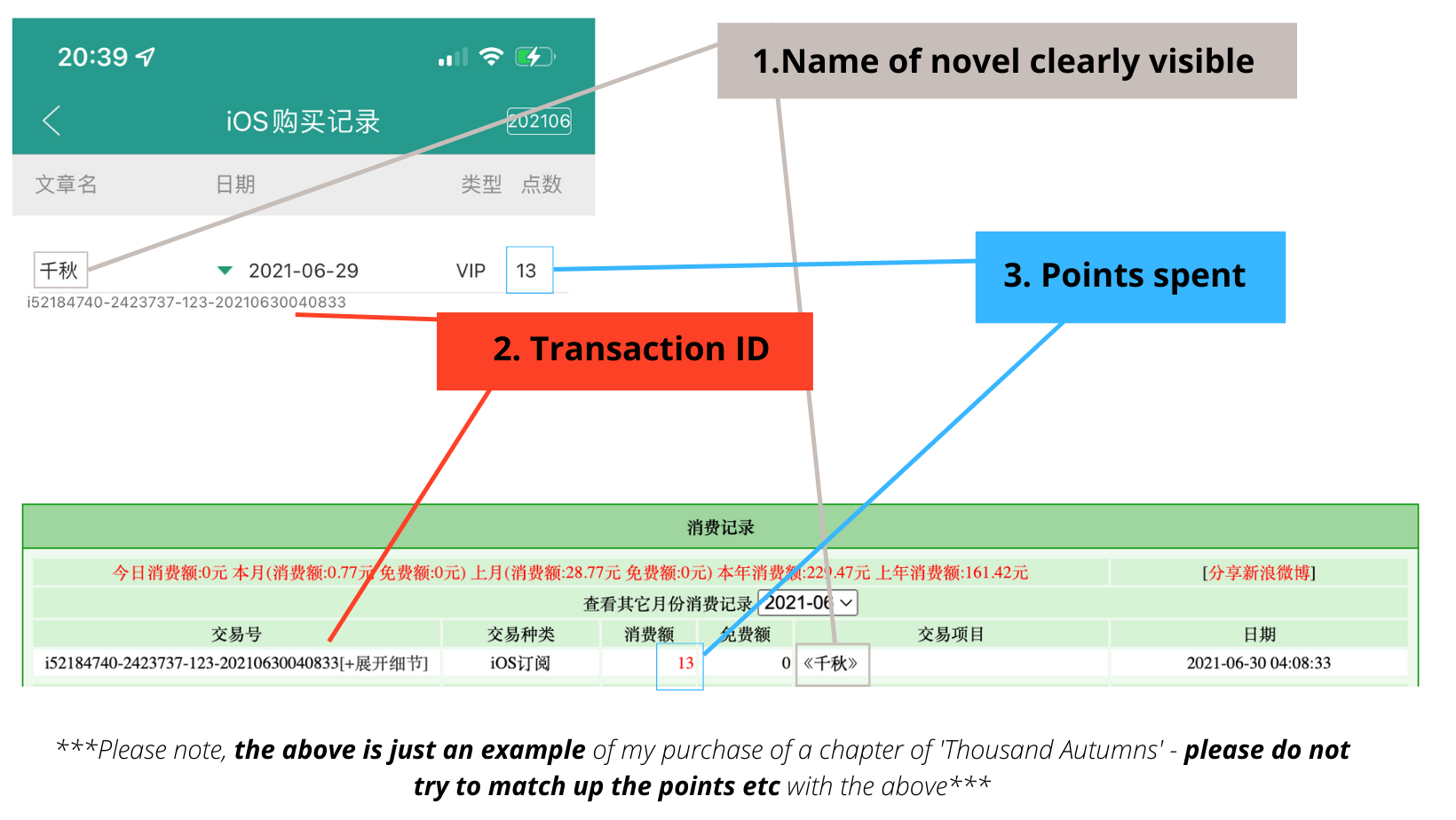 SHEET OF REFERENCE: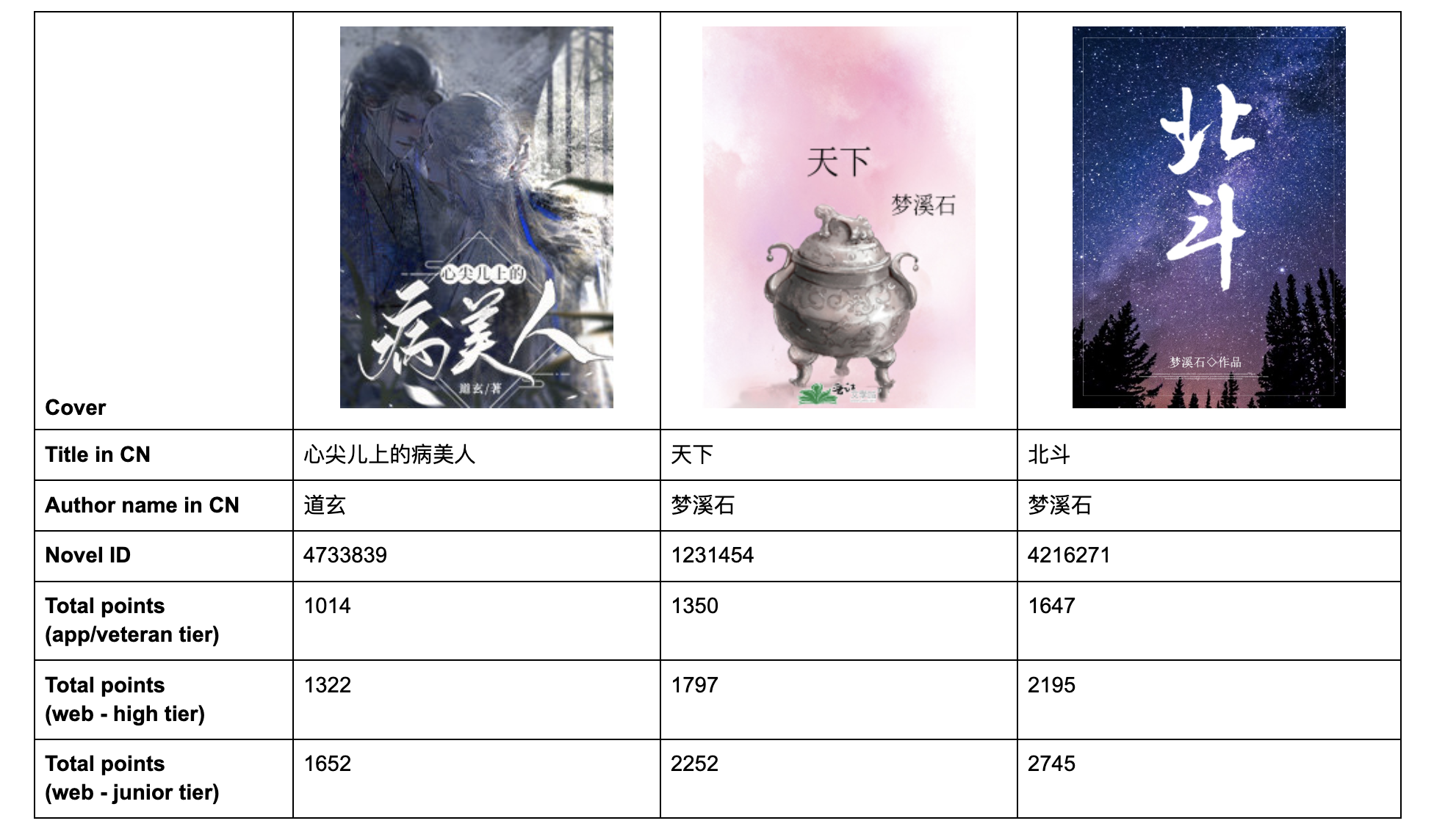 HOW TO SUBMIT POP WITH PHYSICAL BOOK:
Please take a picture of your physical book(s) and include a piece of paper with your fandom name and email and anything else you'd like to include to personalise it.
ACCEPTABLE PROOFS:
AUH: Traditional Chinese (3 volumes), Simplified (out of print)
MDSB: N/A
TP: Simplified Chinese (2 volumes, 3rd and final volume pending release)
OFFICIAL TRANSLATIONS IN OTHER LANGUAGES:
For now, I am only aware of official Thai publications for AUH (Vol 1, 2, pending 3-5??), MDSB (waiting for release) and TP (All vols released and available for purchase).
❗❗ Please note that I am not accepting incomplete physical volumes. If you want access, it will require ALL volumes or to purchase the digital copy on jjwxc. I'm also not necessarily accepting other language publications as I have to question how much the author actually receives out of a foreign licence.
Also, if you are able to read the Thai publications, since it's an official/professional translation you'd be better off reading that than my fan translation ❗❗
🗝️ SUBMIT YOUR PROOF OF PURCHASE 🗝️