❗ ❗Please only send me proof of purchase for the novels that I translate, you can find other fan translations by other tlers who require POP and how to access them in this spreadsheet❗❗
✩ IMPORTANT - READ PLEASE ✩
Current processing time: 1-3 days to get a reply!
Please don't chase - I have a life other than dishing out passwords to people on the internet. If you can't wait then MTL it - at least it'll be instant 😉
. • ° Getting verified is only for the specific novel(s) you provide receipts for, if you are interested in reading any of my other translations you will need to provide a proof of purchase for each individual novel.
N.B. if you wish to submit another receipt, you can email me directly with your screenshot by replying to the previous verification email received or do the form again, I don't really care lol.
. • ° Translations can be pulled at any moment dependent on the jj international site, by the author's request, and/or due to password leaks. If you submit your proof of purchase, you acknowledge this and are fine with it!
. • ° My translations are a hobby that I do in my own free time!!! I don't owe you any translations nor am I obligated to give you the password for anything. By submitting your proof of purchase, you are choosing to read my translation, please respect that.
. • ° Sending fakes or anything other than a receipt will result in a ban. FYI – fan translators talk to each other…
App version on top, desktop, browser version on the bottom.
Note: You are not obliged to crop it if you can't be bothered just send the whole screenshot, as long as it's real I don't really care.
ACCEPTABLE PROOF OF PURCHASE:
→ Name of novel clearly visible as shown below:
TP (北斗)| AUH (天下)| MDSB (心尖儿上的病美人)
→ Transaction ID clearly visible (indicated with red box below)
→ Number of jj points spent clearly visible as full novel must be purchased (i.e all [VIP] chapters)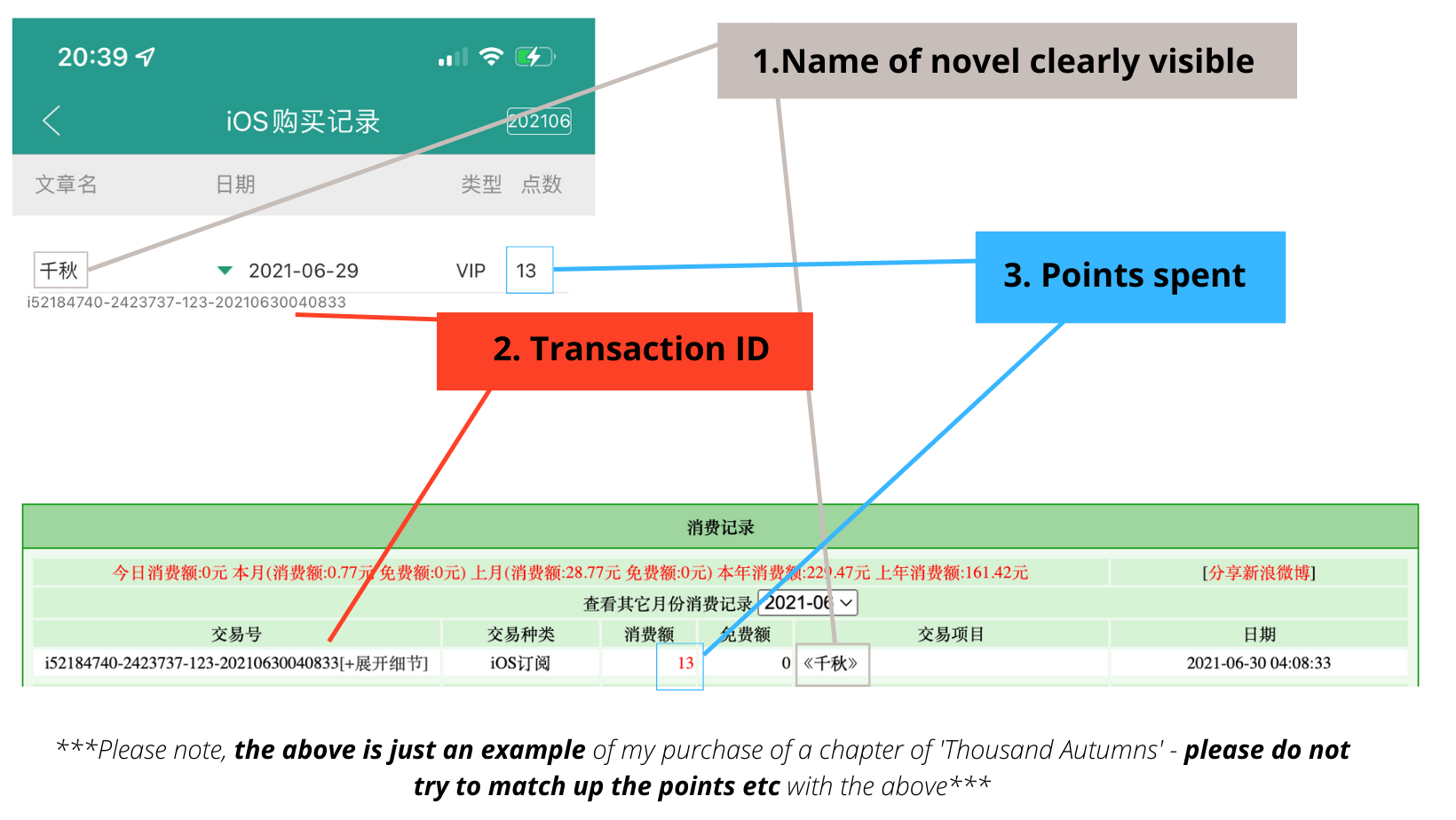 SHEET OF REFERENCE: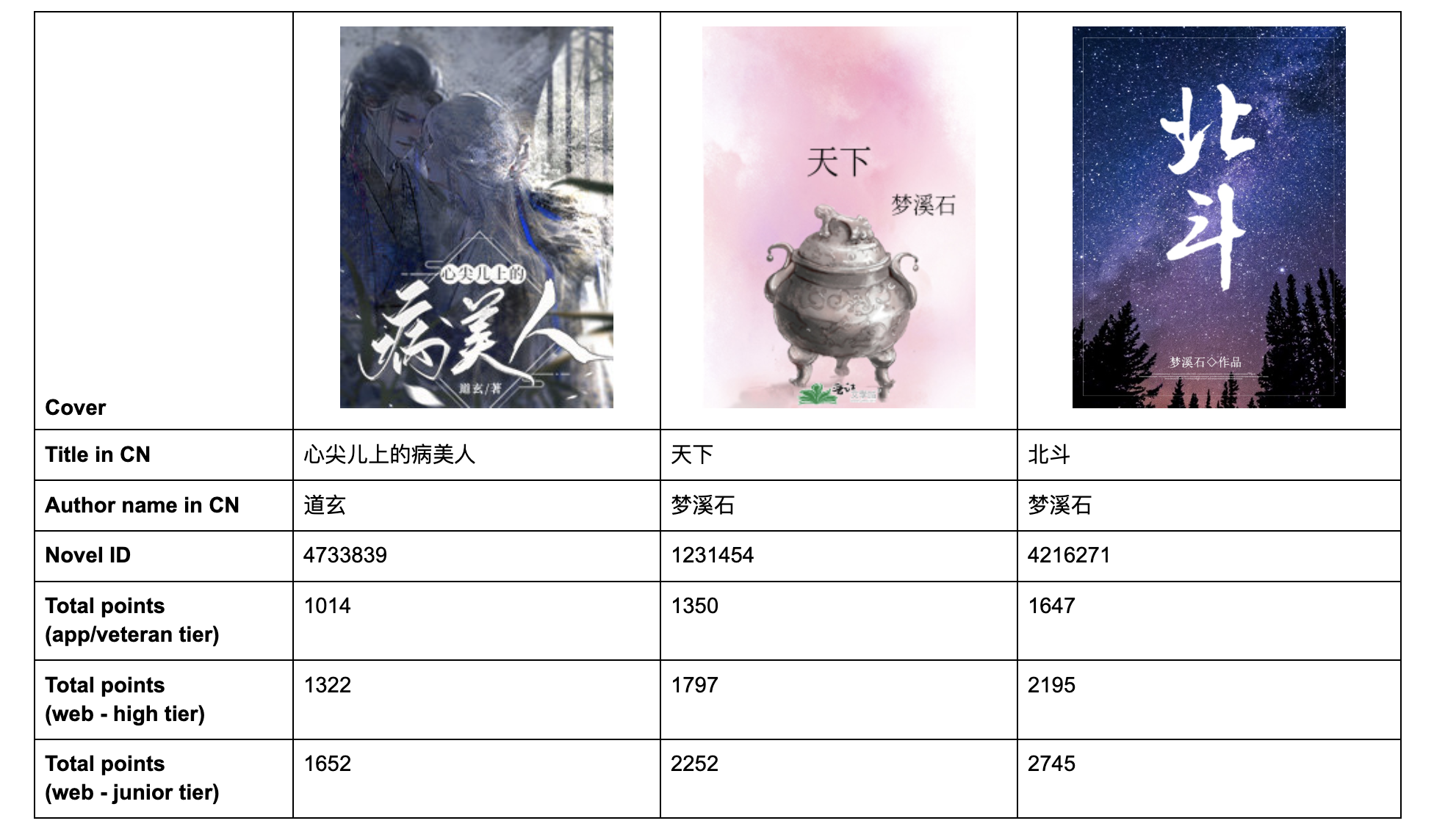 HOW TO SUBMIT POP WITH PHYSICAL BOOK:

Please take a picture of your physical book(s) and include a piece of paper with your fandom name and email and anything else you'd like to include to personalise it.

ACCEPTABLE PROOFS:
AUH: Traditional Chinese (3 volumes)
MDSB: N/A
TP: Simplified Chinese (2 volumes, 3rd and final volume pending release)

OTHER OFFICIAL TRANSLATIONS:
For now, I am only aware of Thai publications for AUH (Vol1), MDSB (TBC) and TP (All vols released).
❗❗ IF YOU CAN'T FIND YOUR RECEIPT OR YOUR SS DOESN'T LOOK LIKE THE EXAMPLES ABOVE PLEASE GO TO JJWXC GUIDE AND FOLLOW STEP BY STEP ❗❗
I'm no longer chasing people who send me incorrect images, your form will be automatically ignored – please follow the instructions and resubmit.
🗝️ SUBMIT YOUR PROOF OF PURCHASE 🗝️
Please note:
If you press 'Submit' and the button reappears – sometimes there is a problem with redirecting to the thank you page, from experience, the form has been submitted and I have received it!

If you are unsure, please click one more time and then wait at least 24hrs before contacting me.