🚫 DO NOT MAKE EPUBS OR REPOST MY TRANSLATION ANYWHERE INCLUDING WATTPAD FOR 'OFFLINE READING'
The Emperor stayed the entire night in Qianqing Palace for the entire night and only came back to Yangxin Palace early morning the next day.
I was naturally waiting outside his sleeping quarters in the early hours.
The Emperor walked up to me, he was still wearing yesterday's dragon robes. He looked tired, he didn't even glance at me, and just gestured with his finger for me to follow him inside.
The doors had just closed when he turned to embrace me, and whispered in my ear, "Don't speak, just let me hold you for a while."
I didn't move, I just allowed him to hold me tightly.
Perhaps at this moment the Emperor thought that I could be his comfort, but for me, he was the same.
When I was ten, I was sold into the palace. When I walked into the depths of the cage which was the palace, I turned around and saw my parents waving at me, still holding a bag of money for selling me. At that moment, I told myself that in this life I could rely on no one.
But now, I felt that I could rely on the Emperor, because he said that I was his person.
I didn't know if this was counted as love, but his embrace was really warm and made me feel reassured, I didn't want to leave it at all.
After embracing me for a long while, I noticed that the Emperor's breathing had become more steady, so I gently patted his back, "Your Majesty, would you like to rest?"
"En."
I supposed him inside, and helped him to undo his outer robes.
The Emperor was tall, he was taller than me by a head. Whenever I helped him change, I tried my best to be as gentle as possible as to not make too much contact with him. This was not the same as him pinching my bum, because when it was okay when I was not facing him, however, when I was looking at his face, I became especially flustered.
I helped him to tuck in the corners of the quilt and then said quietly, "Your Majesty, this servant will retreat now, I will come to get you after a shichen has passed."
I'd just turned around ready to leave when the Emperor grabbed my hand, "Liu Xiaoyu, don't go, sleep with me."
What?! My face immediately started to flush, "Urm….."
The Emperor closed his eyes and said languidly, "Stay on the edge of the bed."
Okay….. I was even a little bit excited, so he just wanted me to accompany him by sitting on the bed.
Perhaps he was truly tired as the Emperor quickly fell asleep. I heard his soft breaths and watched his handsome sleeping face, and then looked at him holding my hand tightly. I suddenly felt extremely satisfied. If I could stay a lifetime beside the Emperor, how great would that be?
But sitting here alone was so boring, what could I do?
I looked around here and there and then finally my gaze locked onto the Emperor's face. I reached out with my other hand and then used my finger to trace over the Emperor's silhouette – his intense eyebrows, his long eyelashes, the corners of his eyes that flicked up slightly at the edges, his high nose, his thin yet curved lips, as well as his clearly-defined jawline. How could one person be so good-looking?
I couldn't stop myself from placing my finger onto his nose and lightly pressing down, he did not awaken.
Having tasted the sweetness, my courage increased exponentially, this time I moved my finger to his lips and slowly rubbed.
Although the feeling that night wasn't too good, and it was even unbearably painful, I still remembered the feeling of the soft touch of this pair of lips on the back of my neck.
I wonder if the Emperor knew that the person that night was me, would he be angry? Would he kill me? He probably hoped that that person underneath him at the time was He da-ren.
Alas, why was I starting to feel upset…..
It was just at this moment I was in a daze and my fingernail touched something moist.
I immediately came to my senses and discovered that the Emperor had already opened his eyes, did he just lick my finger?
"Your Majesty, this servant…."
I wanted to pull my hand back but the Emperor had already dragged me onto the bed and I was pressed beneath him.
His sleepy eyes were hazy, his mouth pouted slightly, his voice was languid yet magnetic, "Liu Xiaoyu, what are you thinking? Why have you climbed onto the dragon bed?"
"No, no… Your Majesty. This servant, this servant… Only wanted to smooth away your strands of hair …."
My hands were completely bound, my legs were being held down, I could only try to explain with nonsense, but because I was feeling flustered, my voice was becoming quieter and quieter.
The Emperor laughed lightly, "You are very bold, you don't even blink when lying. It looks like I have doted on you too heavily lately."
"No…."
"How should I punish you?"
"……"
The Emperor slowly got up, aside from at the head, the rest of our bodies were tightly pressed together.
At this moment, Yuan Moshu announced loudly from outside the door, "The Empress Dowager and the Consort Dowager have arrived!"
I was losing my head out of fear, but the Emperor immediately flipped over and pulled down the curtain, he then used the quilt to hide me inside.
I was facing the wall as my heart was beating like a drum, whilst the Emperor was behind me, both hands holding me tightly.
The door opened, and light footsteps were heard.
"Your Majesty, are you unwell?" The Empress Dowager asked.
"Mother Empress, Consort Dowager, I'm a little under the weather, if you have matters to discuss then please speak."
The Emperor did not use a very pleasant tone, but his hands were not idle either, he first went to pinch my butt and then stroke my neck, finally, his hands were on my chest.
The Consort Dowager was not as calm as the Empress Dowager, she asked rather aggressively, "Your Majesty, why is Anyan only an Imperial Concubine1嫔 pín – Looks like author is using Qing dynasty rankings. Imperial Concubine is below Consort 妃; fēi, above that there is Noble Consort (貴妃; guì fēi), Imperial Noble Consort (皇貴妃; huáng guì fēi) and then Empress (皇后; huáng hòu)?"
The Emperor made a noise of anger, "Wu Anyan's father is only a sixth rank official, her status at the moment is not elevated enough."
"But last night, you clearly agreed with me…."
"I only agreed with the Consort Dowager regarding her title, Wu Anyan is indeed Imperial Concubine Shu."
"Your Majesty….."
I thought to myself, the Consort Dowager must be furious.
"Meimei, please calm down, the Emperor is ill, it's not a good time for you to make a fuss."
"Pfff, jiejie isn't much better. Just a Consort Shun2顺 shùn = means a few things i.e. to obey; to follow; to arrange; to make reasonable; along; favourable, hahaha, how laughable."
After the Consort Dowager was done talking, she seemed to have left, I was craning my neck so that I could listen, the Emperor suddenly stuck his hand down my collar.
When he got to my chest, it was like he had discovered a whole new world, he was stunned for a moment and then began to lightly knead.
Heavens, the Empress Dowager had yet to leave! I bit my finger tightly as I endured in utter fear the Emperor's large hand ravaging my chest, why does he enjoy so much putting me in such panicky circumstances!
"Your Majesty….."
"Mother Empress, there is nothing more to say." The Emperor's tone was harsh, "I have done this for my reasons. For huangxiong3皇兄 huángxiōng – imperial bro, I'll have to trouble Mother Empress to select someone else for him."
The Empress Dowager did not say anything further, she just sighed, "Okay, I will return to my palace. Please take care of your health, Your Majesty."
The Empress Dowager had just left when the Emperor impatiently pinched the two protrusions on my chest.
I finally couldn't control myself from letting out a light moan.
His lips swept across my neck tickling me then he opened his mouth and bit down on my shoulder, until I flinched from the pain, he finally let go.
"Liu Xiaoyu, why don't you resist?" The Emperor said in my ear as he panted, "Will you give me anything that I want?"
The force he used in his hand was becoming more and more strong, I was finding it hard to bear so I struggled to get up and kneeled on the bed.
"Of course, everything of this servant belongs to Your Majesty, including my life."
What I said was the truth, in the depths of the palace, from large things like the trees and the buildings to the smaller things like the flowers and rocks, all belonged to the Emperor, let alone me, a court eunuch who had been sold.
The Emperor stared blankly at me, after a long while, he sat up and gently caressed my cheek, "Little fool….."
Author note
== Mini theatre ==
Emperor: I seemed to have discovered a whole new world – Liu Xiaoyu's chest hehehe. No, no, the one I like is Ah-Yan, how come lately my brain has been filled with Liu Xiaoyu, it can't go on like this. Ah-Yan is my saviour, I mustn't disappoint Ah-Yan, I need to find an opportunity to send Liu Xiaoyu away!
Author: If you don't want your wife then fine but don't regret it!
Support the Author
Author Page
||
Novel Raws
||
Changpei guide
Scan to go to novel page
↓↓↓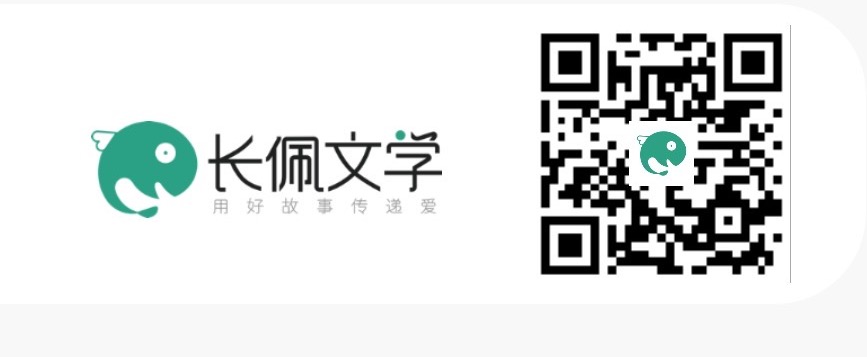 The entire novel literally costs $1 US or less if you pay with alipay!
Please support the author if you can ♡