You are not allowed to see him.
🚫 DO NOT MAKE EPUBS OR REPOST MY TRANSLATION ANYWHERE INCLUDING WATTPAD FOR 'OFFLINE READING'
I originally thought that my relationship with the Emperor had become even closer, but who knew that unexpectedly he did not want me to serve him during lunch and dinner.
Hm….. What was the matter?
What was even worse was that in the night he was due to it was the Title Bestowal Ceremony and then the bed duties1Lol dunno what to call this – the Emperor basically has some wooden tokens with his concubines' names on it and he flips it depending on the mood and goes to sleep with them, and it's all decided by the 'Department of Etiquette' as the Emperor must produce an heir blah blah.
The Emperor didn't take me with him.
I sat outside Yangxin Palace idly in wait, the Emperor was so mean, he didn't allow me to do any other work, but had also cast me aside, so what was I supposed to do by myself.
The tall palace walls obstructed my view, I had no way of knowing what was happening in Yikun Palace. I thought that the Title Bestowing Ceremony must be over, the Emperor was probably selecting which consort he wanted to serve him tonight."
This was truly very sudden, perhaps it was because the Emperor had unexpectedly ascended the throne. Since he had only been eighteen before his ascension, he had yet to marry. If I counted properly, he was younger than me by one or two months.
After finding out his age and that he was yet to marry, I was in slight anticipation, perhaps I was the first to actually sleep with him?
But thinking about this now was useless, I still didn't know which consort would be sleeping next to him tonight.
I sighed looking up at the shining stars in the star. This was the only thing outside of the palace that could be seen in the depths of the palace, I thought about how free they were.
There was suddenly a gust of wind through the palace corridor, it wasn't too cold but still made me jump.
I was leaning against the wall, I couldn't help looking in the direction of Yikun Palace, I really missed the Emperor tonight.
In the end, I must have fallen asleep.
In my dream, I felt someone lightly embrace me, his embrace was warm and familiar, it seemed like he was caressing my face, and gently calling my name.
It couldn't be the Emperor right?
But when I woke up in the early morning, I was in my own bed.
Zhou Xin yawned, "You awake? Do you know how heavy you are?! Next time if you dare to sleep outside, I'll just leave you there!"
Oh, so it was him.
The disappointment spread from the depths of my heart, I thought that the Emperor had come back.
That's right, where was the Emperor? I quickly got up and got dressed, I thought that the Emperor had recently had me serving closely by his side, perhaps he was not used to being elsewhere, I should probably go take a look.
But when I got up, I felt my head spin and a dizziness took over.
"Where are you going?" Zhou Xin asked.
I held onto my forehead and I leaned against the cupboard, "I'm going to serve the Emperor."
"The Emperor has already gone to mourning court. You can rest." When Zhou Xin was done talking he got up to help me.
What? He's already gone to mourning court? What time was it now?
Zhou Xin could see I was hesitant, he helped me lie down on the bed and covered me with the quilt. "You were out in the wind for two shichen, and you had a fever all night, don't you remember?"
Oh? How come I don't remember at all…
Zhou Xin went on in a long-winded fashion, "You are truly amazing, the palace walkways are so windy, and you just sat there in the wind."
I mumbled, "I didn't feel cold."
"I think you were too preoccupied to feel hot or cold, it's already autumn." Zhou Xin threw me a disdainful look, "But luckily for you, we don't need to work today. The Emperor still dotes on you heavily, when he knew you were sick, he let you take the day off and asked me to look after you."
When I heard him say that I was elated, it seemed the Emperor still thought about me at least.
I couldn't help laughing stupidly, I asked Zhou Xin, "Which palace did the Emperor go to last night?"
Zhou Xin stared at me meaningfully and said, "Don't you know?"
I shook my head.
"Zhongcui Palace, Consort Shun-niangniang." He bent over at the waist and said quietly into my ear, "he should be going to Yanxi Palace2延禧宫 Palace of Prolonging Happiness – yep tis the one that Wei Yinglou lives if you watch cdramas lol tonight to see, Imperial Concubine Shu-niangniang."
I held my breath and only slowly let it out once he got up.
That's right, at this moment, I felt very bad. After confirming that the Emperor had been served in bed, I had an indescribable feeling piercing through my heart, like someone was holding onto my heart and squeezing with gradual increasing force. Sorrow spread over me.
"Then today, I have work to do…."
After that, Zhou Xin brought me some medicine and lunch and told me to rest in the room. He needed to go somewhere in place of Managing Eunuch Yuan.
But I currently didn't feel that I was ill so I secretly snuck out of Yangxin Palace and went to the Palace Laundry Service.
It had been some time I hadn't seen Xiao Chun.
I went to see the old eunuch of the imperial cuisine to get some green bean cake and then sneaked some over to the Palace Laundry Service.
It had been a long while since we had seen each other, Xiao Chun and I talked endlessly.
I helped him to finish off his work quickly and then we sneakily hid in the corner, eating the green bean cake and chatting quietly.
"Xiao Chun, do you still want to get out of here?" I was a little preoccupied, I was thinking, if the Emperor doesn't need me anymore, I would be willing to return to the Palace Laundry Service.
Xiao Chun ferociously wolfed down the cake, and said perfunctorily, "Yes, I want to be promoted, I want to become the Grand Eunuch."
I puffed up my lips, "Do you think it's that easy, there are so many people who work all their lives in the palace and don't even get promoted to Eunuch of the First Rank."
Plus, at the moment the Grand Eunuch position's duties were currently being performed by me, I didn't want anyone else to serve the Emperor so closely.
"But you are already a Eunuch of the First Rank, and you are well-received by the Emperor." Xiao Chun looked at me, "Don't you want to climb up further?"
I thought about it very seriously and shook my head, it wasn't that I didn't want to but I thought that as long as I was at the Emperor's side, whatever position was fine.
When I left, Xiao Chun grabbed my hand, this time he earnestly begged me to mention him in front of the Emperor.
I helplessly smiled and nodded, but I didn't dare to agree. Who knew if the Emperor cared what I had to say, I mean, I hadn't even seen him the whole day, let alone speak to him.
Perhaps the Emperor really didn't need me anymore, I thought that this was probably the case, he has so many consorts and concubines, he can pinch whoever's bum he likes, why look for me?
So I slowly walked back but because I was in a daze, I bumped into someone.
That person was dressed magnificently, he had the same emerald eyes as the emperor, but he looked older and more mature.
To be able to have the same kind of eyes as the Emperor meant that he must be the late Emperor's second prince, or the current Prince of Duan, Zhuo Wenliang.
I quickly kneeled, "Wangye, Wangye, please forgive me. This servant did not bump into Wangye on purpose." I couldn't help but admire my own resourcefulness this time.
The Prince of Duan smiled, "I thought that no one would remember me in the palace anymore, where do you work? What's your name?"
"This servant is Liu Xiaoyu. I work in the Yangxin Palace, I serve the Emperor."
"Liu Xiaoyu?"
From his tone, it seemed that he had heard of me? That can't be right, I was sure I had never seen him before. If it hadn't been for his eyes, I wouldn't have known who he was.
"Responding to Wangye, it is this servant."
"You may rise."
The Prince of Duan was still smiling, I got up and secretly looked up at him, his eyes were truly as beautiful as the Emperor's, looking at them made me think about the Emperor.
"Liu Xiaoyu!" Suddenly I heard the Emperor's voice filled with rage.
I quickly turned and saw the Emperor coming towards me. I was about to go up and meet him but discovered that he had palace maids and eunuchs following him as well as an outstandingly beautiful Wu Anyan.
The excitement in my heart immediately extinguished.
"Greetings to the Emperor, greetings to Imperial Concubine Shu." I respectfully greeted them.
"This official greets Your Majesty and Imperial Concubine Shu-niangniang."
The Emperor shot a glance at me, and said rather annoyedly, "Liu Xiaoyu, what are you doing here?"
"Responding to Your Majesty, this servant was passing by….."
"Who allowed you to pass by!"
"………"
The Emperor acted like he had not seen the Prince of Duan, and continued to tell me off.
It was the Imperial Concubine Shu who first greeted him, "Wangye."
The Emperor finally let me off and then turned and said, "Huangxiong, have you come to see Mother Empress?"
"Yes."
"Then do as you please."
After he was done talking, he dragged me by the collar and walked off, leaving the Imperial Concubine Shu who had an awkward look on her face and the Prince of Duan who was still smiling slightly.
What was he laughing at?
The Emperor dragged me to the pavilion in the imperial gardens and then asked the others to retreat.
He pressed me down against the stone table, "Liu Xiaoyu! Who allowed you to see that person!"
"Eh? This servant, this servant didn't go to see Wangye, I was seriously just passing by….." At this moment, my face was red and my heart was racing, I was afraid to look into the Emperor's eyes.
"I clearly saw you talking and laughing with him, and you were even looking at him infatuatedly!"
"This servant is innocent….."
"You better not have! From now on, without my permission, you are not allowed to see him!
The Emperor bit my shoulder and then got off me a long while later, "Let's go back to Yangxin Palace."
I stroked my shoulder feeling wronged, could it be that the Emperor was born in the year of the Dog, he always bit me randomly.
Author note
== Mini theatre ==
Emperor: I've known since I was child that I have no interest in women. I don't even want to come in contact with them, let alone go and lay with one of the concubines, especially with the people that Mother Empress and Consort Dowager have arranged for me, I'm not going to compromise on this! And what about that Liu Xiaoyu, he dumbly waited at the door and caught a fever! He's obviously trying to confuse my heart, I must send him away! I was first giving him the cold shoulder but I never would have thought after I didn't see him for one day, he would be with the scoundrel, Zhuo Wenliang! That scoundrel has been stealing my things since we were little, I won't tolerate it! !
Author: Huh? Didn't you want to send him away? Send him away quickly….
Support the Author
Author Page
||
Novel Raws
||
Changpei guide
Scan to go to novel page
↓↓↓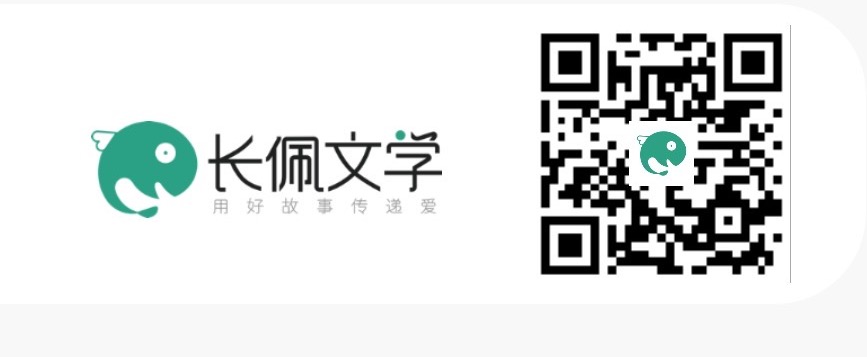 The entire novel literally costs $1 US or less if you pay with alipay!
Please support the author if you can ♡