🚫 DO NOT MAKE EPUBS OR REPOST MY TRANSLATION ANYWHERE INCLUDING WATTPAD FOR 'OFFLINE READING'
The Emperor is so weird, he actually punished me by making me copy 《The Empress's internal teachings》……
But I'm not the Empress….
Plus, I didn't really know how to write….
I picked up the brush and began to copy with much difficulty a few characters from the densely packed rows of small characters, the Emperor couldn't watch any longer.
"Liu Xiaoyu, do you not recognise the characters or do you not know how to write?"
I said with much grievance, "Responding to the Emperor, I entered the palace at ten years old, and my family was poor so I never went to school."
"…….."
The Emperor wrapped himself around me, pulling me into his embrace and then held my hand, "Do you know how to write your own name? Liu Xiaoyu, why would your parents choose such a name, you sound like an idiot."
I was secretly a little displeased, why was the Emperor even attacking my name.
"This servant thinks it sounds quite good."
"And you still dare to retort!"
"This servant wouldn't dare….."
"I will teach you to write."
As the Emperor held my hand in his, he moved slightly, he dragged the tip of the brush along and a flowing line appeared on the Xuan paper.
Following that he pointed at the three characters on the paper, "Did you see, Liu Xiaoyu."
I watched the final fish, sighed and the Emperor didn't really think I was a complete idiot right! He had drawn three fish, did he really think I didn't know?"
"Your Majesty, please don't tease this servant…." I lightly turned my head, "these are clearly fish."
The Emperor puffed and then laughed, "Don't they look so life-like though?"
My mouth deflated, I didn't dare to retort. He held my hand again and then said gently, "I will teach you three more words."
This time he was very serious, his hand used some strength, "Zhuo Wenyu, my name."
When he said that his voice was so gentle and pleasing to the ear. The warmth of his breath lightly flowed past my ear, it was very ticklish, tickling me to the tip of my heart.
He placed his chin on my shoulder, "Have you memorised it?"
I quickly nodded, afraid that he must have noticed something was off.
"Turn over here and say it whilst looking at my eyes."
This sudden request made me rather apprehensive. I was most afraid of looking in his eyes, it hooked my soul and captured my spirit……
But I couldn't resist the lure and slowly turned around.
At this moment, his eyes no longer contained the displeasure, anger and coldness from before, a green light that was slightly glistening, as if he was a demon from the legends.
I couldn't control the pounding in my chest, so I started to avert my gaze.
Who knew that the Emperor would suddenly hold the back of my head, his face slowly came closer, in that instant, I was so afraid I closed my eyes.
In the end, he kissed the corner of my mouth.
I heard him let out a breath uncontrollably which was coupled with shivering excitement, as if he was doing his utmost to control himself.
"Keep writing." He turned my head back round and then both his arms looped around my waist. He lowered his chin on my shoulder once more, "I'll watch you write."
Every inch of my body had become numb, all my tiny pores seemed to be vibrating, how could I possibly write anything in this condition?
I heard myself using a rather ambiguous voice to call out "Your Majesty", and then something happened behind my butt.
I was quiet because I was embarrassed but also because I was nervous.
The Emperor's breathing became heavy, his breath seemed to be coming through gritted teeth. I didn't dare to turn around and look at him, I could only stare blankly as I enjoyed the warmth of his embrace.
After a long while, he licked my ear, as his palms began to travel towards the front of my chest.
"Quickly, start writing."
How can I write…..
Just at this moment, the Emperor suddenly asked me, "Liu Xiaoyu, are you still intact down there?"
….. Great, such a question was like a wet blanket, throwing my agitation, enthusiasm and shyness straight into the Leng Palace1冷宫 lěnggōng – lit. cold palace, it's just where Emperors banished their concubines who lost favour.
Seeing that I didn't reply, the Emperor instead insisted, "I heard that you eunuchs don't have it all cut off?"
I didn't want to speak.
"They only cut the ball sack off right? The other thing should still be there right?"
I really didn't want to speak.
"Let me see."
This was the first time that I reacted before the Emperor made his move. I quickly covered my crotch, and blocked him shamefully, "Your Majesty, you mustn't tease this servant!"
I definitely couldn't let him see it!
Although it was still intact down there, I had been castrated early so development had been stunted, and after the scrotum was removed, it had also left a scar. Even if I did not look down there, I knew it must be ugly.
Seeing me so flustered, the Emperor was taken back, he then got up and turned me around.
His face was brimming with smiles, but it was different from usual. This smile seemed to come from a joy in his heart, I was almost drawn in!
"I'm curious, let me take a look." He took advantage and leant closer, placing both his hands on the table to lock me in his arms, giving me nowhere to run.
I continued to block my crotch with all my might, as I shook my head like a drum-rattle.
The Emperor did not get angry, instead, he lowered his forehead on mine and softly spoke some captivating words of love.
"Do you want to touch me? See how mine is different from yours?" His voice was incredibly enticing, I couldn't stop my body from shuddering.
So I closed my eyes and bit my lip fiercely, adamantly holding my ground.
Then, his large palm covered over my hand, and incessantly stroked, he gradually used more force, wanting to move my hand away.
Perhaps he saw my persistence, he changed tactics and loosened his hand, instead, he pressed himself against me.
The back of my hand immediately felt an enormous heat, through the robes, I felt a scorching heat.
He seemed to be overly mesmerising…..
"Your Majesty!" I almost cried out uncontrollably.
The Emperor suddenly came back to his senses and immediately moved away from me.
He stared at me, panic flashed through his eyes. This was the first time I had seen the Emperor like this, could it be that he was embarrassed?
The Emperor took a step back and pointed at the door, "You, you should go now."
I blushed, and then silently walked out of the door covering my crotch.
In reality, I had almost lost control just now, in the face of such a perfect Emperor, how could I not feel moved, but when I thought that tonight he would be laying with one of his consorts or concubines, I felt very upset.
I would actually be that selfish to wish that the Emperor would tease me forever, and wanted him to never have anyone else at his side.
But I was just a eunuch.
An enormous disappointment engulfed me as I walked step by step across the courtyard, I bumped into Xiruo.
"Xiaoyu, I've been waiting for you." She pulled me, "That… Imperial Concubine Shu-niangniang wants to see you, she's sent someone who is waiting for you at the door."
Oh? Imperial concubine Shu wants to see me? So suddenly? It must be because of the incident today?
I didn't dare dawdle, but I thought about what the Emperor had said before, that no matter who requested to see me, I had to let him know.
However, I was too embarrassed about what had happened, I think the Emperor probably didn't want to see me again so quickly, so I gritted my teeth and walked out alone.
The Imperial Concubine Shu-niangniang wouldn't make things difficult for me right…..
Author note
== Mini theatre ==
Emperor: I'm done for, I'm really done for…. I really can't resist Liu Xiaoyu anymore, why is a eunuch so captivating to me! I almost lost all control….
Yuan Moshu: Does the Emperor really not know that I can hear everything…. The stress is too high.
Author: You just said that you wanted to send him away and now you're taking advantage so quickly! Perv
Anyway, babes, please leave some comments, love you all, or subscribe hahahaha. If you don't like reading, then attack the Emperor, don't attack the author hahahahaha
Support the Author
Author Page
||
Novel Raws
||
Changpei guide
Scan to go to novel page
↓↓↓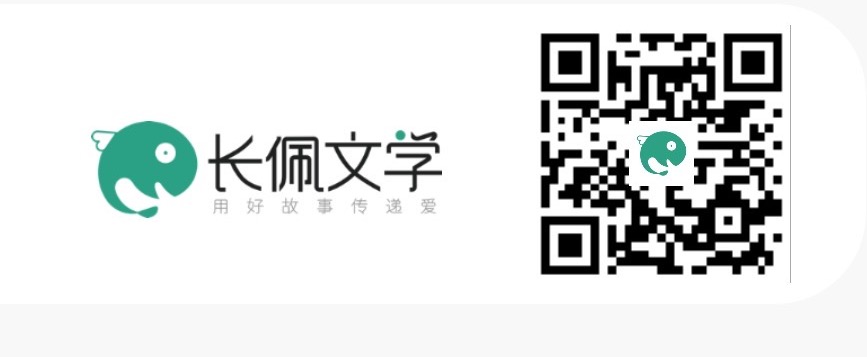 The entire novel literally costs $1 US or less if you pay with alipay!
Please support the author if you can ♡