🚫 DO NOT MAKE EPUBS OR REPOST MY TRANSLATION ANYWHERE INCLUDING WATTPAD FOR 'OFFLINE READING'
I followed the little palace maid all the way to Yanxi Palace, Imperial Concubine-niangniang had long been waiting inside for me.
"This servant, Liu Xiaoyu greets Imperial Concubine Shu-niangniang, I wish niangniang fortune and serenity."
I originally thought that the Imperial Concubine Shu had called me here to pick faults, but who knew that she would actually bestow me a seat.
"Liu-gonggong, take a seat."
I didn't dare to sit down, who knew whether it would be a Hongmen feast1鸿门宴 hóng mén yàn – banquet set up with the aim of murdering a guest; refers to a famous episode in 206 BC when future Han emperor Liu Bang 刘邦 escaped attempted murder by his rival Xiang Yu 项羽……
"This servant, this servant is afraid. Imperial Concubine Shu-niangniang, is there something that this servant can do for you?"
Seeing that I was unwilling to sit, the Imperial Concubine Shu did not force me, but instead ordered someone to throw me a fist sized bundle.
I was wondering what it was when Imperial Concubine Shu said, "Liu-gonggong, just a small gift. I know that the Emperor especially dotes on Liu-gonggong, so I hope that you will mention me more in front of the Emperor."
Oh….. So she was trying to pull me to her side, but what should I do?
In this kind of situation, it was probably best not to refuse right, if I refused did that mean that I had chosen to become her enemy? I naturally did not have this kind of power….
At this moment, the small bundle in my hand seemed to weigh a thousand catties2Chinese measurement 1 catty = 600g, bit more than ½ kg, I couldn't give it back nor could I accept it. However, in the end, I decided to take the risk and refuse it.
I looked at the Imperial Concubine and smiled awkwardly, "This servant is afraid… is afraid of disappointing niangniang's favour….."
"Liu-gonggong, don't refuse so quickly." The Imperial Concubine smiled and cut me off, "If you think it's too little, I can ask the Consort Dowager to give you some more? I heard from the Consort Dowager that Liu-gonggong loves good cuisine?"
Seeing that she had brought out Consort Dowager Wu, I immediately kneeled on the ground and begged, "Niangniang please forgive me, this servant does not think it's too little, not at all."
How could I possibly disdain, last time, I had an incident with the Consort Dowager, if I gave her this opportunity, wouldn't she kill me for sure, wuwuwu……
"That's good."
I threw the small bundle into my lapel pocket, and then walked out somewhat depressed from Yangxi Palace. Should I tell the Emperor or not? Or should I put in a good word for the Imperial Concubine Shu?
The answer to the last question was definitely no, if I helped women to gain favour with the Emperor wasn't I just personally delivering him to her bed, absolutely not!
How about this, I would use delaying tactics, anyway, the Imperial Concubine would not know whether I said anything to the Emperor anyway.
As for whether I should tell the Emperor, I would decide when I saw him again.
When I returned to Yangxin Palace it was dinner time but the Emperor had not asked for me to serve him, but he had actually gone to Shoukang Palace to see the Empress Dowager. Apparently, it was because of the Prince of Duan.
Oh yeh, during the day when we had encountered the Prince of Duan, it seemed that the Emperor did not get on well with him? They were clearly brothers born from the same womb, in principle, they should have a close relationship. This imperial family was really complicated.
I put the small bundle of money given by the Imperial Concubine Shu into the cupboard and placed it with the rewards bestowed by the Emperor previously. Then, I went to find Zhou Xin to go eat together.
It seemed that my relationship with everyone had got a lot better, probably thanks to Zhou Xin.
At the dinner table, Zhou Xin complained, "I thought that I could rest today but in the end, I've been on my feet all day, I'm exhausted."
"Where did you go?" I was curious.
Zhou Xin glanced at me exhaustedly, "I can't say."
Alright, mysterious.
After dinner, Zhou Xin went out again, and once again arrived at the daily moment in the day when I was most upset.
Tonight, the Emperor would probably have flipped the Yanxi Palace token right? I thought about what the Imperial Concubine Shu had said this afternoon, I felt helpless. In reality, there was no need for me to say anything, the Emperor would still go there. No matter what, they were the Empress Dowager and the Consort Dowager's people, he could not think of not going, he was obliged to give them some face.
But this time I no longer sat at the doorway but instead lay in my bed staring blankly.
Because my mind was a mess, I had my head out of the bed, and then I took out the brocade handkerchief that the Emperor had given me before.
Although that day he had told me to throw it away, I had secretly cleaned it and then kept it.
But because I had cleaned it myself, there was no longer the scent of the Emperor. I used the handkerchief to cover over my face, and forcefully sniffed to take in even a tiny bit of that alluring fragrance.
My mind was filled with everything that had happened with the Emperor, his handsome face, his rugged chest, his sturdy arms, his strong fingers, how great would it be if everything belonged to me.
I imagined taking a stroll through the Imperial Gardens hand in hand with the Emperor, I imagined kissing and cuddling in the grace, and then my beautiful dream was quickly dashed.
The high-ranking palace maid, Nianru-gugu who served the Imperial Concubine Shu came to personally come and get me.
Eh…. At this time, shouldn't the Imperial Concubine Shu be in the bedroom with the Emperor carrying out private matters? Why was she asking me to go there? Unless she wanted me to watch??
But I noticed that Nianru-gugu did not seem to be in a good mood, so I knew that the situation was definitely not this ridiculous, unless it was because the Emperor had not gone to Yanxi Palace?
I felt very apprehensive as I went once again to Yanxi Palace. Who knew that as soon as I stepped up, a little eunuch closed the palace doors.
My heart immediately dropped, I'm done for, I shouldn't be finished off right here right!
I was so petrified that I already couldn't describe my emotions, perhaps feeling my blood run cold was more fitting.
In the pitch black night, the lanterns burned brightly in Yanxi Palace's courtyard. Originally they were red lanterns to indicate a newlywed's night, but right now it was entirely used to brighten the courtyard.
Imperial Concubine Shu was wearing a red wedding dress as she sat down elegantly in the middle of the courtyard, however her face was fierce and intimidating. It was hard to imagine that such a beautiful woman would make such a face, she must have suffered a great shock….
I had yet to walk over there when I felt myself kneel down.
"This servant greets the Imperial Concubine Shu-niangniang, could niangniang…."
I opened my mouth with fear, I had yet to finish speaking when Imperial Concubine Shu shouted, "Enough, that's enough, put away your fakeness! Bastard eunuch, you accepted my money but you'd actually do this kind of thing! You're clearly seeking death!"
My brain was numb, I hadn't done a thing, what thing…..
"Come and tear up his mouth for me!" The Imperial Concubine Shu snarled at me like a scorned woman.
I immediately and madly begged for mercy, "Niangniang, please forgive me, Niangniang, please forgive me. This servant does not know what he has done to offend niangniang. Please could niangniang explain!"
The Imperial Concubine Shu was so furious she laughed, she quickly walked over to me and then crushed me to ground with her food, "You bastard thing, you clearly accepted a reward from me today so why did the Emperor go over to Consort Shun, you were stymieing I guess? The Emperor clearly had lunch with me, how come after I spoke to you, the Emperor went to see Consort Shun? If you didn't do it, then who could it be!"
"I've been wronged niangniang. This servant… this servant never saw the Emperor after I returned from here." I couldn't hold back the tears, this Imperial Concubine Shu-niangninag looked like a weak girl but she was actually incredibly strong, her kick to my chest almost made me spit out blood!
However, she was too furious to listen to my explanation. She leaned over and smacked me, making my face burn in pain.
"Bastard eunuch, you even dare to lie. In this palace, who doesn't know that the Emperor is served by you during mealtime. You dare to say you have not seen the Emperor, do you think I am easy to trick?"
"Niangniang, I'm innocent. This servant does not dare." I was so frightened that I could no longer hold back the tears, why was everything on me.
" At this moment, Nianru-gugu, who had brought me over, quietly said something to the Imperial Concubine Shu. The Imperial Concubine Shu stared at me and said through gritted teeth, "Come, smack his mouth for me, ten times!"
After that no matter how I begged, the Imperial Concubine Shu did not relent.
Therefore, I was held down by two little eunuchs as I was smacked across the mouth ten times.
Afterwards, I felt my head swaying, I was completely dizzy. The Imperial Concubine Shu walked in front of me, and looked down at me to say, "Liu-gonggong, this time I have only ordered a small punishment to prevent a greater crime. If you are smart then you know how to explain this to the Emperor. You are just a eunuch, no matter how doted upon you are, you can't compare to me. Plus, I have the backing of the Consort Dowager, you need to consider how much you are worth."
I wanted to reply but my eyes went dark and I fainted.
Author note
== Mini theatre ==
Emperor: I discovered lately that I have been thinking less and less about Ah-Yan. Last night when I went to see Consort Shun, my brain was actually preoccupied with Liu Xiaoyu! But luckily, Consort Shun is easy to deal with, she also doesn't seem to want to be a consort, but I didn't question her about it. Today I'll go over there again candidly, perhaps it can become a surefire excuse from having to 'bestow favour' on the other consorts.
Author: Bastard Emperor, your wife is about to be beaten to death ! ! !
Yesterday I felt your warmth! Although I did not reply individually, I really did read everything, I'm so happy and delighted hahahaha, I hope that you won't be stingy with your starfish and comments, crush me to death with them hehehehe. I will do my best to maintain a daily update, love you all. Today tell me how you would deal with the Imperial Concubine Shu, talk as you please.
Support the Author
Author Page
||
Novel Raws
||
Changpei guide
Scan to go to novel page
↓↓↓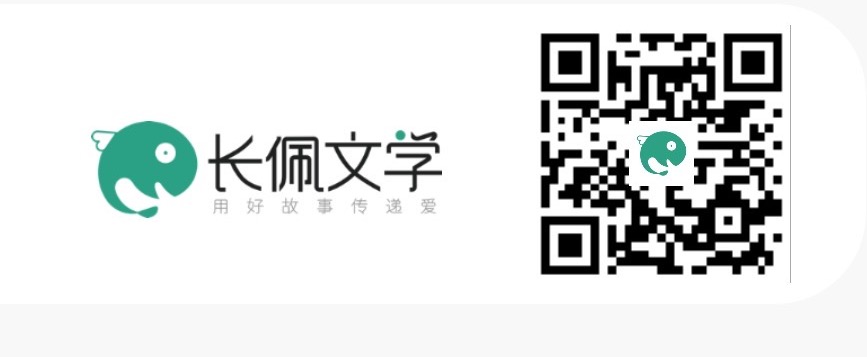 The entire novel literally costs $1 US or less if you pay with alipay!
Please support the author if you can ♡