🚫 DO NOT MAKE EPUBS OR REPOST MY TRANSLATION ANYWHERE INCLUDING WATTPAD FOR 'OFFLINE READING'
I lay in my bed feeling more and more wronged that tears began to stream down my face.
"Liu-gonggong, are you in there?" A knock on the door was heard coming from outside.
I quickly wiped away the tears and ran to open the door, the little eunuch said with all smiles, "Xiaoyu, the Emperor is waiting for you in his sleeping quarters."
Oh? What was it now! Will he just let me live?
Although I felt resentful, I could only quickly rush over there. Who knew if I arrived late what kind of punishment I'd have to suffer, my bum was still numb right now.
When I reached the Emperor's sleeping quarters, I was gasping for air. Yuan Moshu was already waiting for me at the entrance.
As usual he had a smile on his face, "Liu-gonggong, slow down, there's no need to rush. The Emperor is waiting for you inside.
I was a bit frightened, looking at the fact that Yuan Moshu looked friendly, I asked very gently, "Managing Eunuch Yuan, do you know what exactly the Emperor needs me for?"
Yuan Moshu shook his head, "The Emperor did not say, go in and you will find out."
I could only sigh as I stepped over the threshold of the tall enormous entrance of the room.
The Emperor was sitting before a round table with a hand propping up his chin and the other hand playing with a jade pendant.
When he saw me enter the room, he signalled to me with his hand, "Don't speak, just come over here."
My usual words of greeting the Emperor had to be swallowed back down my throat.
"Liu Xiaoyu, tell me honestly, did I or did I not meet you before I ascended the throne?"
My chest tightened, oh my, why can't I get away from this matter. What is up with the Emperor, what would he do after he finds out, unless he wants me to enter into his imperial harem? What a joke, plus, wasn't his heart set on He da-ren! Why was he always messing with me?
As I thought about this, I could only maintain a smile on my face, "Responding to Your Majesty, this servant has truly never seen you before. This servant only stayed in the Palace Laundry Service to work, I had very few opportunities to meet any of the masters of the palace."
The Emperor sized me up as if he was trying to figure out if I was lying.
"Are you crying?" He asked.
I anxiously shook my head.
After a long while, he stood up, and opened up his two arms, "Help me take off my robes and prepare to help me freshen up."
I let out a sigh of relief and quickly helped the Emperor to undo his robes and then I ordered the little eunuch to ready the hot water.
The Emperor sat on the dragon ta couch, his long hair draping over his shoulders, as his green eyes surveyed my entire body the whole time. Under immense pressure, I carried the wooden basin over, soaked the face cloth in the water and walked over to him.
It was important to note that this hot water felt particularly comfortable. In the past, we had to use cold water to watch the clothes, even if it was during the cold winter, we were not allowed to use hot water. Who knew that I would be able to come in contact with hot water in the palace, this was a fortunate matter.
Perhaps the comforting warmth from the hot water had warmed my heart, at this moment, I felt a lot calmer. I gently wiped the Emperor's face and hands and then finally wiped his feet.
The Emperor's feet were so large, I estimated visually and saw that his feet were longer than mine by more than an inch, no wonder he was so tall.
"Are you done looking?" The Emperor's palm was propped against the bed as he looked at me rather languidly.
I quickly moved back, "Your Emperor, it's done."
I lowered my head in anticipation of his next orders, but his actions that followed made me feel unbelievably ashamed.
He unexpectedly made me lift up my robes with my back facing him as he used his two hands to rub my butt.
"Your Majesty….. This servant is afraid….." I said in a cowardly manner, my two legs began to shake. The Emperor wasn't going to force himself on me right, he didn't have some sort of mental illness right?
Suddenly, his two hands grabbed my waist and pulled me with force so that I fell straight into his lap.
I almost screamed out loud, but instead only looked fearfully into his eyes.
"Liu Xiaoyu, I will give you one last chance, tell me now, on the day of the coup, did you see me?!"
The sudden oppressive feeling I felt made my heart leap widely as my face began to burn.
"Your Majesty, this servant is afraid….."
The Emperor sneered, and then moved even closer, his hand grabbed my chin, his voice contained a teasing quality, "Call out for me to hear and I will let you go."
Call out my arse! I would definitely not open my mouth.
When the Emperor saw that I was unyielding, perhaps he felt like this authority was being threatened, his eyes seemed to reveal a hint of excitement, as he quietly kneaded my butt with one hand.
"I see, you're stubborn, then I will make sure you have no choice but to scream."
Looking at the Emperor's face getting closer and closer, I tightly closed my eyes, he's not about to kiss me right?
However, that was not what happened, the Emperor threw me onto the floor and then coldly instructed, "Get out."
At this moment, I frantically came back to my senses, quickly kneeled, "this servant will retreat now." And then I grabbed the wooden basin and hot footed out of there.
The idiom 'being close to the sovereign is as perilous as lying with a tiger1伴君如伴虎 bàn jūn rú bàn hǔ was not just common drivel. I was in such a tight spot just down to the Emperor's fluctuating and weird mood swings….. I lay on the bed the entire night without really sleeping. Aside from the sound of my stomach growling from hunger, there was also the Emperor's weird obsessions which were keeping me up.
The sun had yet to rise when the palace had already become busy.
Because I didn't sleep well, I felt my head was unusually heavy.
Plus, Zhou Xin was just as rude as before, and even bumped into me with his shoulder when he left our room.
I didn't want to have any conflicts with him, I just wanted to quickly go and eat breakfast, otherwise I would definitely be too exhausted to do any work today.
Then I had barely been able to chuck the steamed bun in my mouth when Yuan Moshu arrived.
"Xiaoyu, the Emperor is waiting for you."
Eh? So early, I'm still not done eating…..
Because one could not emit any scent or smell before the Emperor, the steamed bun that I had taken a bite of had to be thrown away by Yuan Moshu…..
On the road to the Emperor's sleeping quarters, Yuan Moshu finally told me what my duties in the upcoming days would be.
"I apologise for before, because I was too busy and I did not have the time to instruct you properly. Today the Emperor has ordered that from now on, Xiaoyu, you will be in charge of serving the Emperor all of his three meals, you must also freshen him up morning and evening, you must help him into his robes before morning court. Every three days, you will bathe him, you will also take care of his everyday needs, and serve beside him at all times, do you understand?"
When I heard all this, I almost froze on the spot.
Serving beside the Emperor at all times wasn't the duty of the Grand Eunuch, but I was just a Eunuch of the First Rank.
I was unable to think about it more closely as I had already arrived at the entrance of the Emperor's sleeping quarters.
Yuan Moshu made a gesture with his hand, I felt like he was not telling me to go in and help the Emperor to get out of bed but was sending me in to serve in the bed……
My two feet had just walked over the threshold of the entrance when Yuan Moshu closed the doors behind me.
All I wanted to do was rest up against the door and shout as loudly as possible 'someone save me', but I couldn't.
I heard a low and husky voice coming from inside, "Liu Xiaoyu? Hurry up and get in here!"
I heavily swallowed back down my saliva, straightened up my face and then quickly entered.
"Greetings to the Emperor. This servant has come to help you get dressed." I stood beside the bed, calmly awaiting further instruction.
The bright yellow bed curtain was slightly transparent, I could faintly make out that the Emperor's long slender legs were wrapped up in a duvet. He then let out a languid groan.
Following that, he reached out of the curtain with one hand and said, "Help me up."
I very carefully reached out towards his hand but then was pulled on to the bed.
Accompanying my cries of alarm, the Emperor's large hand was once again kneading my butt.
"Your Majesty……" I was about to shed tears, what the hell did the Emperor want, wasn't he aware that he had a very hard object on his body?
"Liu Xiaoyu, are you going to cry out or not?"
I gritted my teeth fiercely, unwilling to open my mouth.
Just as I thought that I had escaped this calamity, the Emperor once again threw me aside and got up himself, "Liu Xiayu, quicken your reflexes."
"Ohohoh." I quickly climbed out of the bed, bowing and kneeling, "Your Majesty, this servant will help you get dressed."
Basically, from the early morning, before the sky had even become light I had been busy serving the Emperor in his sleeping quarters. I fed him breakfast, I helped him get dressed, I washed his face,and then I tidied up his old robes for the Palace Laundry Service to pick up. Finally, I even had to follow him to morning court!
Huh, is this what a Eunuch of the First Rank should be doing? I really couldn't believe it….
This is the first time that I had been to Taihe Palace2太和殿 Tài Hé Diàn Hall of Supreme Harmony, the imposing and grandiose atmosphere made me gasp in exclamation.
The Emperor sat upon the dragon throne on the platform. Below the platform were rows of civil and military officials standing in multiple rows. I was standing at the side trying my best to control my own eyes and not allow them to wander.
But the flashy gold colour of the dragon throne had successfully succeeded in drawing my gaze, what the hell was it made of? It couldn't be made of such a giant block of gold right? If I owned this, I could use it for several lifetimes over and still not spend it all.
I was salivating whilst looking at it when the Emperor suddenly turned and said to me, "Liu Xiaoyu, what the hell are you doing? Come closer, and fan me, I'm hot."
I immediately received the fan passed to me from the palace maid.
"Your Majesty, this old official has a matter to report." A grey bearded old man came forward.
The Emperor said expressionlessly, "You are permitted to speak."
The grey bearded old man bowed, he seemed to be very emotional, "Your Majesty, this old official thinks that the matter of sending Zhuo Wendong to be exiled to carry out his sentence should be discussed again. Since Your Majesty has issued amnesty upon the land, how could your own brother be an exception to this rule."
At this moment, He Zhongyan also stood forward and bowed to the Emperor, "Minister3尚书 shàngshū – Minister or Secretary, they usually head up one of the Six Ministries Liu's words are misleading. Forcing the Emperor to abdicate is plotting a coup, no matter from what angle you look at it, Zhuo Wendong should receive a severe punishment. He has already been exempted from the death penalty, is that not already sufficient?!"
"He Xiang4He Zhongyan's courtesy name, the matter of forcing abdication was only under the influence of the officials. Plus, it was General Wu who came to protect the Emperor. The two are uncle and nephew, the merits and faults should counterbalance……"
"If this is so, then what is the point of having laws in my Shangqi5上岐 – the name of this made up country?"
"Since this is so, General Wu……"
The great hall suddenly separated into two factions, at the head of one faction was He da-ren who supported the Emperor's decision to exile Zhuo Wendong to the borderlands, whilst the other side headed by Secretary Liu supported the latter's argument regarding General Wu's aide.
I was getting dizzy listening to this, I secretly looked up at the emperor. He was still as expressionless as before, he looked at the two rows of people calmly as they argued with each other, as if this matter did not concern him.
I was a little curious, so my hand unconsciously stopped fanning.
The Emperor turned his head and glanced at him, he suddenly reached out and grabbed my bum, and whispered, "Don't stop, I'm hot."
I surveyed the surroundings in a panic, afraid of someone having seen, luckily all of the palace maids and eunuchs had their heads down and all of those princes, dukes, and grand officials were still busy arguing with each other, no one had noticed what had just happened.
But now, the Emperor had made me feel hot….
Perhaps, it was the fact that the Emperor had not spoken in a long while, all of those princes, dukes and officials suddenly went silent, the entire hall went quiet as if one could hear a pin drop.
After a while, the Emperor finally spoke, "Although Zhuo Wendong is my elder brother, he has committed a grave crime by not abiding to filial piety. Regardless of social standing, I have not stripped his status and demoted him to a commoner, I have only stripped him of his titles and have exiled him to the borderlands for five years, how is that unsuitable? Or my officials, do you want me to stand in front of the former Emperor's tomb and discuss with him? General Wu, what are your thoughts on the matter?"
My god! This Emperor was too formidable, so imperious, I couldn't help staring blankly at him, especially during his last question, when the edges of his mouth hooked up into a sneer. He was simply exuding an air of imperial authority.
Even I, a little eunuch who didn't understand anything, could read between the lines. General Wu is the maternal uncle of the former dynasty's eldest prince, and he was also the General who had saved the Emperor, therefore, it was up to General Wu to sort this out.
As expected, General Wu Bingken finally came forward, "Responding to Your Majesty, this official believes that everything should go as Your Majesty has decreed."
"Good."
As soon as General Wu said this, none of the other officials uttered another word.
Then, He da-ren came forward again, "Your Majesty, this official has a matter to report."
"You are permitted to speak."
"Your Majesty, you ascended the throne over two months ago, replenishing the imperial harem and the matter of selecting an Empress must not be delayed."
Oh, He da-ren would actually dare to bring this up, didn't he know that the Emperor liked him? He would actually personally bring up the matter of replenishing the imperial harem?
Oh, that's right, I heard that before the Emperor ascended, he had always lived in seclusion and had yet to marry. How old was he again? Oh, I actually had no idea…..
"He Xiang, is this your suggestion?" The Emperor's voice deepened slightly and was rather dry as if he was restraining himself.
I secretly glanced over again, the Emperor who was originally completely unflustered seemed to have been taken over by a dark cloud.
He da-ren replied neither obsequiously nor superciliously, "Responding to Your Majesty, yes."
The corners of the Emperor's lips immediately drooped down, "Okay, this matter will be entirely handled by you, He Xiang, end of morning court."
I could see that the Emperor was in a very bad mood, because he shook off all of us eunuchs and palace maids, as he took large strides ahead.
Me and a little eunuch looked at each other, shook our heads, not daring to follow him.
Who knew that the Emperor would suddenly stop, then turn around gritting his teeth and shout at me, "Liu Xiaoyu? Are you a tortoise?! Hurry up!"
Oh…. Why me again, the little eunuch beside me seemed to smile and let out a sigh of relief. In my opinion, he was taking some joy in my misfortune too.
He quietly urged me, "You should go quickly Liu-gonggong, the Emperor called you over."
I pouted and then courageously advanced forward.
The Emperor grabbed my collar, almost lifting me up and then dragged me all the way back to Yangxin Palace.
He closed the doors and instructed that no one must disturb him, and then he stared at me angrily, "Liu Xiaoyu, turn around, pull up your robes and lean over the table."
What the hell was this! I unconsciously pouted and then kneeled on the floor, "Your Majesty, this servant is afraid……."
"Defying an imperial decree, dismemberment by five horses!"
I got up at light speed and obediently lifted my robes and bent over the table revealing my butt…….
The Emperor slapped my bum twice, and then he kneaded and pinched it, finally he let out a breath, "Okay, relax, you can go. Come back at lunch time."
"Yes, this servant will retreat."
When I returned to my room, I hid myself under the covers as I secretly wiped my tears.
The Emperor was angry because He da-ren urged him to select a consort, it stood to reason that He da-ren should resolve this matter personally but why did the Emperor have to take it out on me, wuwuwu, why my life is so hard…..
Author note
== Mini theatre ==
Emperor: This Liu Xiaoyu is really unwilling to cry out for me, does he need to be beaten? But if he screams from being beaten, it shouldn't be the same as that kind of shouting…. Pfff.. so annoying. What's even more infuriating is that Ah-Yan would actually bring up the matter of selecting a consort that I wasn't able to refuse at all. I'm so fucking angry, does he really want me to be with someone else that badly? Has he really never liked me? My hand itches, I want to hit someone, let's hit Liu Xiaoyu! Nevermind, he's so weak and delicate, I won't be able to mess with him if I break him, plus, I still haven't confirmed whether he is the person from that night.
Translator note
Meh… I'm getting bored of the butt jokes.
Support the Author
Author Page
||
Novel Raws
||
Changpei guide
Scan to go to novel page
↓↓↓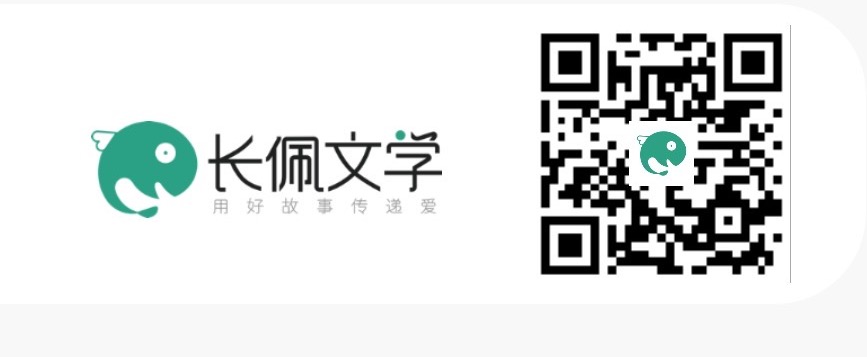 The entire novel literally costs $1 US or less if you pay with alipay!
Please support the author if you can ♡