Notes from Qianya (please read and understand before you start)
・ This is a spur of a moment translation and not really a pick up idk. Since My Darling Sick Beauty and Bat are now completely translated and I've been translating The Plough and All Under Heaven for almost two years, things are getting a bit stale and I fancied something new. If I do continue to translate this, do note that this is paid content from chapter 33 so I would expect to see proof of purchase of the raws if I ever get to that point of the story I'm a Little Court Eunuch is hosted on changpei, not jjwxc – see guide.
・ I have never read this, I'm going to do a blind translation (i.e. read as I translate) so don't ask me and don't spoil lol. No particular schedule, just whenever I feel like it.
・ Leaving the non-paid chapters unlocked for now but from experience, I know it won't be long until the inevitable…
🚫 DO NOT MAKE EPUBS OR REPOST MY CONTENT ANYWHERE INCLUDING WATTPAD FOR 'OFFLINE READING'
⚠️ Content warning: noncon
A serene night, the moonlight was like white satin spread across the calm surface of the lake, the occasional sounds made by insects were pleasing to the ear.
In contrast to such a splendid evening, the atmosphere inside the palace was in a state of mutiny.
The old emperor had been ill for several matters but was delaying the announcement of his posthumous edict.
The eldest prince Zhuo Wendong took the initiative to start a coup d'état and brought people to force the emperor to abdicate.
As the crown prince, the second prince, Zhuo Wenliang naturally could not sit and wait, he brought his own people into the palace, in the glorified name of guarding the emperor, but his actual intentions were abundantly clear.
The men of the two princes and the men of the Head Imperial Palace Guard, Zhou Chu, were all standing off in three directions in front of the Emperor's chambers.
Everyone in the palace were flustered, the palace maids and eunuchs were fleeing in disarray.
"No…. No….."
I was pressed against the stone table of the pavilion, the icy cold stone table made me unconsciously shudder, that who was standing behind me's long hair incessantly brushed over my back, making it unbearably ticklish.
"Ah-Yan, Ah-Yan, why did you have to get engaged?"
He suddenly bent over, his rugged chest tightly pressed against my back, I felt his lips which couldn't be counted as soft speak softly into my ear. His mouth emitting a dense smell of alcohol that bore into my nasal cavity through the evening wind.
I wanted to throw up.
Who the hell was he? And who was Ah-Yan?
I really wanted to die…..
The situation before me was unbelievably tense, I was just a lowly eunuch of the Palace Laundry Service, so I was naturally flustered.
Because one of the old eunuchs had said that we should take advantage of the chaos in the palace to escape, therefore, there were many palace maids and eunuchs were desperate to find the opportunity to flee.
I was no exception, however, my luck was truly terrible.
Because I was a coward, I wanted to get away from the crowd and went down the little passageway outside of the imperial garden.
Unexpectedly, in the chaos, I bumped into a solid chest.
That person was very tall; standing before me, he was blocking out the moonlight. I couldn't see his face clearly, but I could smell the stench of alcohol on his body.
"Sorry……" I apologised quietly, wanting to go around him.
But he suddenly grabbed both my shoulders, as he hysterically called out for Ah-Yan, and then he dragged me into the depths of the imperial gardens.
"Hey, let me go." I said quietly as I struggled as I was afraid that I would attract the soldiers who would get in the way of my escape plans.
But that person's strength was too great, grasping my arm so hard that it was fast turning numb.
He brought me to a pavilion and pushed me onto the stone table.
Although I was cowardly, and rather terrified, I was also a little angry at this moment, why was I being treated this way for no apparent reason.
"You!" After my arm was released, I propped myself up and was about to berate him but he suddenly flipped me over.
He had me under his body, because I couldn't see him, I was starting to get frenetic, my voice was also becoming hoarse, "Who are you? Quickly release me, otherwise I'll scream."
But this threat was utterly useless, he used his headband to tie both my hands and then grabbed my collar. My cries of alarm filled the entire pavilion.
"What are you doing?"
"Ah-Yan, why must you get engaged?" He repeated this question again and again.
"Who is Ah-Yan? What engagement? Quickly release me! Help!"
But my weak cries could not even travel out of the pitch-black imperial garden.
And then we were back at the scene previously described, there was a current siege on the throne, yet I was pressed against the stone table in the imperial gardens by an unknown assailant….
The pain, the humiliation had completely ignited my rage.
Therefore, taking advantage of the fact that he was in the midst of savouring, I endured the pain and turned around to face him, and then kicked him in between his legs.
He groaned and then kneeled onto the ground. I seized the opportunity to pick up my torn clothing and cloth bundle off the floor and ran off crying.
Given my current condition, I wouldn't be able to leave the palace, I needed to first find a place to tidy myself up.
I secretly hid in the laundry washing room of the Palace Laundry Service, and pulled out a set of clothes from my cloth bundle. I had just finished getting dressed when I felt a pain in my back and legs….
Look at what this person had done, he couldn't just bully me because I was a eunuch. Although I had no balls1Lol eunuch trivia, in ancient China – they removed even the penis so it's interesting the author is suggesting he just has no testicles but I suppose this story is not based on any particular historical period so whatever, I could still be counted as half a man!
The more I thought about it, the more upset I became, so I might as well just kneel on the floor and cry loudly…..
But this bout of torment had completely dashed any hope of escaping the palace for me.
Because when I managed to drag my uncomfortable bottom half to the palace gates, I saw an enormous swarm of troops come through the gates and the person in front on horseback cried out loudly, "close the gates!"
No! Wait for me to leave too! I leant against the wall covering my face as tears began to fall once more.
But I realised that right now was not the moment to cry. Since I was unable to leave, and I did not know whether there would be a change of ruler, then I couldn't only return to my sleeping quarters. At least once everything had calmed down, I wouldn't be charged with the crime of attempting to flee.
After I returned to my sleeping quarters, I sat upon my bed the entire night with all the other people that had not managed to escape as we listened to the sound of hurried feet going here and there outside.
No one spoke until colour appeared at the edges of the sky and the light began to shine through the paper windows lighting up the room slightly.
Someone kicked open the door of the room, everyone was taken aback, all whimpering on the bed.
The person who had come in was a soldier dressed in armour, he used his finger to point at us and said, "All of you, get out!"
Although we were very frightened, everyone immediately filed out because of my bitter encounter yesterday. My butt and leg hurt mercilessly, and I ran out quite slowly.
That soldier kicked me in the bum, "Slowpoke, hurry up! Count them up and take their surnames!"
I covered one hand with my mouth and covered my butt which was in so much pain it was going numb with the other. With the support of Xiao Chunzi, I stayed on my feet with great effort.
When everything was done, we were sent back to the room.
Xiao Chunzi was supporting me the whole time, "Xiaoyu, are you okay?"
I smiled very slightly with much difficulty, shook my head, indicating to him to support me to the bed.
Xiao Chunzi was still quietly cursing the soldiers for being too ferocious, the previous reign had finally transmitted news.
It turned out that the great general on the horse last night was Wu Bingkun, who had brought troops into the palace to protect the Emperor. Although he was the eldest prince's maternal uncle, he chose to remain loyal to the old Emperor.
In the end, he personally read out the imperial edict.
The imperial edict clearly stated that the ninth prince, Zhuo Wenyi would succeed to the throne.
Everyone was greatly taken aback, this ninth prince had apparently been sickly and ill since he was a child. He rarely left his quarters, so why would the old Emperor select him as his successor?
But it didn't matter what others thought, General Wu had already spoken, he had personally seen this imperial edict be retrieved from under the old emperor's pillow, it could not have been falsified.
Henceforth, the curtain fell on the usurpation attempt of the throne.
And I was still a lowly little court eunuch in the back courtyard in the depths of the palace in the Palace Laundry Service dragging out an ignoble existence.
The only thing that was different was that I was already impure, wuwuwu….
Author note
For this novel, please read it as if you were the dumb little biscuit2Fyi this is what she calls the MC, don't argue with me over logic, love you all.
P.S the Emperor does not feel true love for Ah-Yan. Feeling grateful and reliant or even fear can be mistaken for love, it must be said that this feeling of love doesn't even reach one tenth out of a whole. There is a lot of unpredictable eventuality and misunderstandings mixed in, and will be explained slowly later. He is only eighteen, and tries hard to keep out of trouble. Before meeting Liu Xiaoyu, he had never engaged in any sexual activity and afterwards he is very attached to this night. In every chapter to come, there will be more personal thoughts and feelings revealed from the emperor and some of the other supporting characters.
Darlings who feel offended by this shouldn't keep reading, I'm afraid you might feel uncomfortable.
Translator note
Welcome welcome. This is not really my usual read but I'm really in need of some cheap laughs atm… and the dumb little biscuit is cute.
FYI Lui Xiaoyu is literally Liu small fish and his friend Xiao Chunzi is literally little testicles…
Support the Author
Author Page
||
Novel Raws
||
Changpei guide
Scan to go to novel page
↓↓↓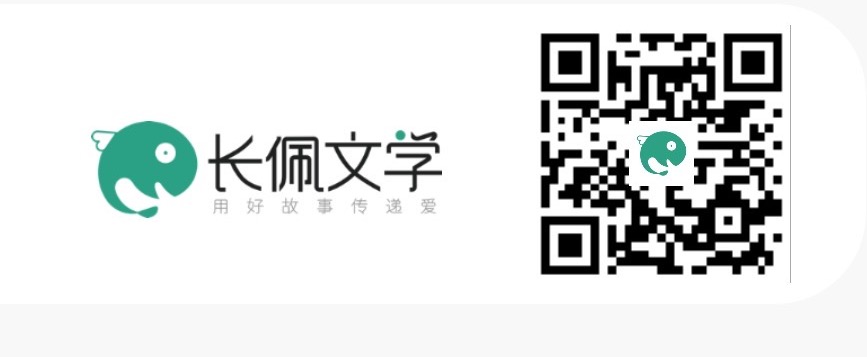 The entire novel literally costs $1 US or less if you pay with alipay!
Please support the author if you can ♡