Earning great merit for saving the emperor
🚫 DO NOT MAKE EPUBS OR REPOST MY TRANSLATION ANYWHERE INCLUDING WATTPAD FOR 'OFFLINE READING'
The new emperor ascended, bestowing amnesty towards everyone, naturally this did not have a lot to do with me.
Because there was a change in the palace, maybe people had been removed, and then a lot of new people had been brought in.
As for those who like me held no power nor might, and just looked like an idiotic little eunuch, continued on unnoticed.
But this was also the result that I wanted. In the beginning when my father and mother had sold me into the palace, if it hadn't been the care given by Ma-gonggong, I would already have died.
So I will always keep close to my heart Ma-gonggong's parting words before his death.
He told me that if I wanted to survive in the depths of the palace, I needed to remember three 'don'ts'.
One – don't meddle and stick my nose in matters. Two – don't try to get in the limelight. Three – don't get involved in any imperial power struggles.
In my eight years in the palace, there was only one time that I broke one of these rules.
It was the second year after I entered the palace, I was twelve years old and I was already an old hand in the Palace Laundry Service.
Although I had Feng-gonggong to look after me, my performance was still modest, so I asked for work and treated others in a friendly manner.
I remember that day it was approaching Winter Solstice, the weather was already too cold for people to bear, especially those of us that spent all day in contact with water.
In the night, I was doing the work that was supposed to be assigned to others. My fingers had been frozen stiff by the cold water, I could only mechanically rub the robes against the washboard.
A bout of cold wind flew by and my back stiffened up, I shyly raised my head to look across the pitch-black courtyard.
Rumour had it that a few days ago a palace maid had jumped into the well, apparently it was to do with an affair with an imperial guard, which ended up in a pregnancy, and in the end, two lives were lost.
It can't be her ghost right?
I was so frightened I quickly finished up the last bucket of clothing and then quickly jumped to my feet.
And then I ran from the Palace Laundry Service to my sleeping quarters, but it was necessary to go through the imperial gardens. Since it was pitch-black, I originally wanted to make a detour but I was afraid to run into the patrolling guards. Last time that happened, I had been questioned for more than half a shichen until they finally let me leave.
Therefore, I lowered my head and rushed into the dark and quiet imperial gardens.
I was almost running the entire way, when suddenly I heard a noise that sounded like something fell into the water.
Following that there were intermittent calls for help as well as quiet and hurried footsteps leaving.
I hurriedly hid behind the artificial rock mountain, and waited for the sound of footsteps to completely disappear before coming back out.
I saw that there was an overturned figure that was gradually losing strength floating in the pond. I told myself, don't meddle and stick my nose in.
But then, I still got in the water to save that person.
That person was taller than me, it took a lot of effort to be able to save him, plus it was winter, the pond water was freezing. When we reached the shore, I was thoroughly panting for breath over his face, but there was no reaction from him.
Before I had heard from some of palace maids, that if you encounter a person drowning, you must use your mouth to pass them some air, passing your own yang qi1阳气 yángqì – yang energy. You've probably heard of yin and yang. Yang stands for life, the sun, vitality and people who are alive are full of "yang qi" whilst ghosts have "yin qi" according to Chinese beliefs to the other party, to allow the other to continue living.
I thought to myself, since I had already started saving this person then I might as well do everything I could.
Therefore, I took a deep breath in and then leaned in to give him air, until I was almost ready to collapse. I finally heard him cough a few times, and his mouth spat out a mouthful of water.
I had yet to speak to him when the sound of voices was heard followed by careful footsteps.
I never heard who they were looking for, I was afraid of being discovered so I got up and ran as quickly as I could in the opposite direction.
When I returned to my sleeping quarters, everyone was already asleep.
I stealthily changed my clothes and then snuggled into my bed to sleep. I thought to myself, I have done what I needed to do, whether that person can leave will depend on their own luck.
The memory was cut short as Xiao Chunzi used his foot to kick me and said quietly, "Xiaoyu, stop daydreaming. Finish quickly and leave, otherwise, in a bit Zhu Youcai will ask you to help him do his work."
I nodded, refocused and began to pick up the pace.
Why did I suddenly think of this incident? Because the incident that happened a few days ago also occurred in the imperial gardens, I understood now, I must have some sort of conflict2犯冲 fàn chōng – this is hard to translate, but it's like the gardens are unlucky for him due to Chinese geomancy with the imperial gardens, I should avoid it in the future by all means.
I had yet to think more deeply about this idea.
When I saw Zhu Youcai holding his belly as he ran towards me, "Xiaoyu, Xiaoyu, can you help me go to Yangxin Palace3养心殿 – Yǎngxīn Diàn – Hall of mental cultivation to pick up the laundry? My stomach hurts…."
In reality I really didn't want to go, but I had no idea how to refuse, but this kind of thing had already become a habit.
Xiao Chunzi was displeased, and wanted to defend me, "Zhu Youcai, why do you always ask Xiaoyu to do your work? Stop bullying him."
Zhu Youcai rolled his eyes at Xiao Chunzi, "What's it got to do with you?" And then he continued to beg me, "Xiaoyu, help me, I can't stand it any longer."
Without waiting for me to agree, he had already run off.
Xiao Chunzi was about to chase after him, but I waved my hand. Nevermind, I was already used to it, it was just an extra trip, I'll just consider it as extra exercise.
Xiao Chunzi resentfully shook my shoulder, "Liu Xiaoyu, you're always like this. Nevermind. Go quickly, let's eat together after."
I sprinted all the way to Yangxin Palace, and then carefully found the attending eunuch.
This was the Emperor's sleeping quarters so I naturally had to be more vigilant.
The attending eunuch, Jiang-gonggong was already past his sixty, he had been serving upon the new emperor since the latter was a child.
I very politely greeted him, "Gonggong, this servant is Liu Xiaoyu from the Palace Laundry Service, I have the honour of retrieving the Emperor's laundry."
Jiang-gonggong had a kind face, he waved his hand and then pointed to the engraved red sandalwood laundry basin, "go and get it then."
When I went over to get the wooden basin, he was behind me the whole time muttering, "After cleaning the emperor's robes, you must soak them in rosemary water for six shichen before allowing them to dry in the sun. You must also clean this red sandalwood basin inside and out, alright?"
I immediately nodded.
Everyone was already very clear on this matter, according to the eunuchs and palace maids, Jiang-gonggong would remind them every day, everyone's ears had grown calluses.
It was strange, in the imperial harem, each master loved using lily or jasmine, there was only the emperor who liked rosemary.
I picked up the big wooden basin and courteously bowed towards Jiang-gonggong before heading out.
When I got to the courtyard, the cool breeze brushed by bringing with it a strong scent that was very familiar, very similar to that night…..
I looked at the big basin and clothing I was holding, a strange thought came into my mind and I was just about to sneakily lower my head to smell.
"Guards! Guards! There's an assassin!"
Accompanying these sharp cries, eunuchs and palace maids all shrieked and ran out from the main hall, followed by a middle aged court eunuch holding hostage an exceptionally handsome young man as he walked.
Jiang-gonggong came out from the side wing, he cried in a trembling voice, "Your Majesty, Your Majesty….." And then he clasped his chest as he fell against the wall. The two eunuchs following behind him dragged him back inside.
The imperial guards very quickly surrounded the place, I was still standing in the same spot holding the laundry having no idea what to do with myself.
"Yu Wanchang, put the knife down!" An imperial guard shouted loudly.
My heart skipped a bit, wasn't Yu Wanchang the Eunuch Director of the Eastern Depot, although I had never seen him before, I had heard his name.
Eunuch Director Yu sneered, "Pfff, I'm going to restore the eldest prince's honour! I'll kill this person who has usurped the throne!"
Oh, so it seemed that it was more to the usurpation of the throne a few days ago? I had heard that when the new emperor ascended the throne he had bestowed amnesty on the world, however, the eldest prince who had plotted a coup had been relegated to the borderlands. So this Yu-gonggong of the Eastern Depot worked for the eldest prince.
Suddenly, a dozen archers appeared on the rooftops, all their arrows aimed at Yu Wanchang. I thought to myself, I couldn't spectate, arrows have no eyes, in case I got accidentally injured, I wasn't sure if it could be considered a work injury.
I retreated to the side slowly still holding the wooden basin, I had just managed to get away from the middle when Yu Wanchang who had his back to me and was still holding onto the Emperor began to move in my direction.
Oh no, don't come over here! I was so anxious but completely helpless.
At this moment, I didn't know who pushed me from behind. I stumbled and that basin full of clothing went flying, and very coincidentally fell right on Yu Wanchang's head.
"Who is it!" Yu Wanchang cried out loudly, he reached out to remove the basin.
I imagined that he was completely stunned, who would use a wooden basin and laundry as a weapon.
Seeing the matter unravel, the imperial guard who had spoken earlier flew forward and grabbed the emperor in a second, and then stabbed his sword into Yu Wanchang's chest.
I was lying on the ground, watching the fresh blood drip off the sharp blade onto the ground, as if I could hear the pitter patter sound.
"Your Majesty, are you okay?" The imperial guard quickly asked.
"I'm fine."
The Emperor did not sound old and stuffy at all, his voice was neither coarse nor refined, it was like a jade, smooth and pleasant to the ear, the same as the person that night…..
And then, there was the sound of chaotic footsteps approaching and people speaking.
I was still lying on the ground not really sure what to do. I was wondering, first of all, was it myself who had heard wrong, there were quite a few people who had similar voices in this world, I couldn't just determine that the person who had taken away my chastity that day was the current Emperor.
"Who are you?"
I heard that voice again, I lifted my head in shock and met the Emperor's deep green eyes.
His eyes were actually so beautiful, as if they had the capacity to absorb others.
If it hadn't been for the imperial guard reminding me, I probably would have been engrossed in them unable to free myself.
"Responding… responding to the Emperor. This servant… This servant is Liu Xiaoyu of the Palace Laundry Service." I lowered my head and immediately kneeled appropriately.
"En, you've gained merit in protecting me, you will be rewarded."
Eh? My brain was completely blank, merit in protecting the emperor?
I had yet to thank him, when a sharp and crisp yet anxious voice was heard coming from the entrance.
"Your Majesty!"
I sneakily turned my head to take a look. A man entered wearing white robes, he looked elegant and scholarly, with delicate features.
The Emperor unexpectedly walked over personally to greet him. I guessed that he must be happy because his pace was quick and light and even his footprints seemed to be smiling.
He called out to the other warmly, "Ah-Yan….."
I immediately fell sitting on the ground as I watched the Emperor drag that person affectionately into the palace hall.
Oh my god, I seemed to have been thrown back into that night when I heard him call out Ah-yan. That night, the person who was calling out that name warmly into my ear, sounded exactly the same. I was greatly shocked, my brain was buzzing.
"Liu-gonggong? Liu-gonggong?" Flattering voices pulled me back to my senses.
I immediately looked up at the eunuch who was smiling very unnaturally, as he called out my name in a very intimate manner.
"Liu-gonggong, the Emperor said you have earned merits for saving him, you will be promoted!"
Promoted? Promoted your mother's head was all I wanted to say. I'm done for, if the Emperor found that I'm the one that kicked him in the crotch, I'd definitely be dead!!!
Author note
Emperor: I can't believe that Yu Wanchang of the Eastern Depot is also in the Consort Dowager's faction4太妃 tàifēi – refers to a consort to the former Emperor, and wanted to kill me. Luckily I was saved by a little eunuch, who knew that even the court eunuchs had hidden talents.
Yu-gonggong: The heavens are truly against me, to think that there is someone who has better martial arts skills than me in the palace!!
Support the Author
Author Page
||
Novel Raws
||
Changpei guide
Scan to go to novel page
↓↓↓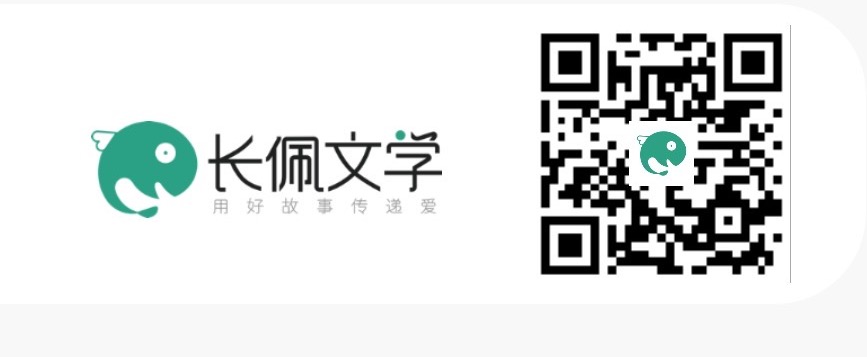 The entire novel literally costs $1 US or less if you pay with alipay!
Please support the author if you can ♡