🚫 DO NOT MAKE EPUBS OR REPOST MY TRANSLATION ANYWHERE INCLUDING WATTPAD FOR 'OFFLINE READING'
Tonight, I slept very well. I think it was perhaps in the end, the Emperor smiled at me. That smile was not the same playful smile as usual, it was an authentic smile.
But I underestimated the Emperor's ability to bounce back….
From the second day, he had turned back into the Emperor who liked to tease and mess with others. He would secretly smack my bum for nothing just to make me scream, and he also still favoured the left side, can't he be fair to both sides!
The days following went by as normal, I looked after the Emperor's clothing, food and day-to-day necessities, but it got better. The Emperor would occasionally bestow me a plate of cakes and pastries, and I would go back and share with Xiruo.
Inbetween, I made a trip back to the Palace Laundry Service to see Xiao Chun.
Although he did not mention it, I knew that he also wanted to leave but he was unwilling to ask me to mention it to the Emperor.
So I took the initiative to tell him, "Xiao Chun, Ge hasn't forgotten you. You must wait patiently for a little longer."
Xiao Chun was very clever, he knew what I was talking about and immediately became happy and hugged me coquettishly, "I knew that Xiaoyu was the best."
These last few days I also discovered a few things. The relationship between Zhou Xin and I got slightly better.
Because Xiruo told me that I could eat with everything, and said that everyone had finally accepted me.
But when I sat at the table, Zhou Xin was rather annoyed and threw my bowl of rice on the ground and then filled up a brand new bowl for me.
"From now on, don't use these kinds of methods, it's lame."
After he was done talking, I saw that the rest of the people also looked rather humiliated, including Xiruo.
After that, Xiruo came to apologise to me, she said that she did not know the inside story, she believed that everyone had already accepted me.
I naturally did not blame her, especially since she had been sneaking me food the last few days.
It was just that this time, I was even more thankful to Zhou Xin, so I brought back the cakes and snacks that the Emperor had newly bestowed to me and brought them back to our room to share with him.
"Zhou Xin, would you like to eat together?"
He shot a glance at me and said rather coquettishly, "I didn't help you because I hoped that you would repay me in any way, it was nothing but you are just too dumb."
I laughed and then pushed the snacks closer to him, "Got it, do you want some?"
Zhou Xin rolled his eyes at me, "It's you who is actively trying to curry favour with me." Although he was reluctant, he still reached out and took a piece of cake to put into his mouth.
Seeing the satisfaction on his face, I know that he had definitely accepted me.
I thought perhaps this was a good start, or perhaps, I could also serve by the Emperor's side and accompany through all of the seasons1lit. Spring, summer, autumn, winter = fig. many years.
Unknowingly half a month had already passed, and we arrived at the day the Emperor was supposed to select his consort.
The first night, the Emperor was incredibly jittery. Not only did he smack my bottom, he even threatened me, so I knew that he must be very upset.
Therefore, early the next day, I went to wait outside his sleeping quarters, thinking to comfort him as soon as he woke up if needed.
Who knew that He da-ren would come.
He was still as elegant as ever, I thought, as long as he was there, the Emperor probably did not need me to be present too.
A feeling of disappointment spread from my heart, I didn't know exactly why, I only felt an aching pain.
As expected, the Emperor did not even call for me to help him get dressed and freshen up. When I saw him again, he was already dressed in his bright yellow dragon robes, and coming out walking shoulder to shoulder with He da-ren.
This was the first time that I had seen this set of dragon robes. The set that the Emperor wore daily were a little darker in colour. This set had probably been chosen by He da-ren, the Emperor always listened to He da-ren, even regarding the consort selection.
I secretly hid to the side and watched them walk out of Yangxin Palace, the Emperor did not even glance at me.
Just as I thought that I had been forgotten by the Emperor today, I saw Yuan Moshu rushing over.
He spotted me hiding and quickly walked over, "Xiaoyu, what are you doing here? The Emperor has been looking for you for half a day, hurry."
The Emperor was looking for me? At that moment, I felt unbelievably joyous, could it be that I had gained a place in the Emperor's heart?
I didn't dare to overthink things, I could only quickly run over and catch up with them."
"Your Majesty, Your Majesty, this servant has arrived late."
The Emperor stared at me angrily, "How bold, to take leave without permission, be careful I don't chop off your head."
It was clearly you who didn't call me, how had it become that I took leave without permission.
"This servant was wrong." Although I was a little displeased inside, I still maintained a smile towards the Emperor, because he had not completely forgotten about me today.
He da-ren glanced at me but did not say a word.
Because the path to Yikun Palace2翊坤宫 yìkūn gōng Palace of Earthly Honour was rather long, the Emperor and He da-ren got onto a palanquin, whilst I happily followed behind on foot.
Who knew that Yikun Palace could be even more splendid than Yangxin Palace. It was said that this was where Consort Dowager Wu lived, so the former Emperor must have really doted on her back then.
Which of the Emperor's concubines would be living here? Ah, as soon as I thought of this, I felt displeased. I forgot that the Emperor had come here to select a consort. From now on, when his imperial harem was filled, he would probably not spend any more time sleeping at Yangxin Palace.
He da-ren had already left, probably to handle the final details.
I followed the Emperor into the main hall. The Empress Dowager and Consort Dowager were already seated on the left and right of the main seat. The two of them looked at me in a rather unfriendly manner. I was so scared I immediately lowered my head, as a result, after walking a few steps, my head bumped straight into the Emperor's back.
Originally I had been scared witless by the Empress Dowager and the Consort Dowager, now that I had committed a grave mistake I was frenetic.
"Your Majesty, please forgive me…."
I was about to kneel down when the Emperor turned around and looked at me, "Liu Xiaoyu, you've messed up my robes, follow me to the back to tidy them up."
After the Emperor said that, he turned to the Empress Dowager and the Consort Dowager and said, "Mother Empress, Consort Dowager, I will be back in a minute."
The Empress Dowager gave me the side eye, "Off you go, but the Emperor must not delay the auspicious hour."
I had yet to react when the Emperor dragged me to the back hall by the collar. At that moment, I only felt two pairs of frightful eyes following me.
In the room, there was only me and the Emperor. I was also in a daze, when the Emperor smacked my butt.
"Liu Xiaoyu, are you afraid?"
"……." How should I respond? Seeing that I didn't speak, the Emperor was very displeased and smacked my bum again, "I asked you a question, why don't you answer me? Are you seeking death?"
I immediately knelt down wanting to beg for forgiveness, but I forgot that I was extremely close to the Emperor, so when I kneeled to kowtow, my head bumped into the space between the Emperor's legs.
It immediately became awkward……
"Liu Xiaoyu!" The Emperor's tone became a little harsher.
"Your Majesty, forgive me, Your Majesty, please forgive me…."
The Emperor suddenly grabbed my shoulders and then picked me up and put me back down on the ground, "I'm asking you a question. Are you afraid of the Empress Dowager and the Consort Dowager?"
"Raise your head and look at me!"
I slowly raised my head and looked at the Emperor and silently nodded, feeling rather aggrieved inside.
I was indeed very afraid. That day, the Empress Dowager and the Consort Dowager thought that the Emperor was torturing me, but after half a month, I still wasn't dead. Plus, because of the Emperor's favour, I ate better and dressed better, I was also pale and chubby, so wasn't this just a smack in the face for the two of them? What if they got upset and sent for me again, what then?
When I thought about this I wanted to cry, why was I living in such horrible and complicated surroundings?
The Emperor knitted his brows slightly, he had one hand on my face, as his tone sounded rather angry, "I'm right here, what are you afraid of! You just need to do your job well, if you're rude and impetuous, you'll attract the attention of others easily!"
The Emperor's face was very close to mine, the rosemary scent on the body penetrated deeply into my heart, I felt a lot more reassured.
And then I heard the Emperor swallow, his face seemed to blush, and his eyes also seemed to contain some warmth.
"Liu Xiaoyu, I want to pinch your bum…."
"Your Majesty…."
The Emperor's other hand climbed up onto my bum, and then the voice of a gonggong was heard urging the Emperor, "Your Majesty, have you done tidying yourself up? The Empress Dowager asked this servant to tell you that the auspicious hour has arrived."
I saw that the Emperor was evidently annoyed, the hand holding onto my bum also used more force, "Got it."
Then he leaned over to my ear and said softly, "In a while, you can choose a consort for me. If you like her, blink."
Eh? This…. This didn't seem like a good idea….
The Emperor's behaviour was truly weird….
Author note
== Mini theatre ==
Emperor: Lately my mood has improved. Liu Xiaoyu is so well behaved, no matter how much I hit his bum, he never resists, I guess it's because I'm the Emperor. Alas, I ponder over it now, but what if he was the person from that night? The person I like is Ah-Yan but I seem to be addicted to this bottom. When I'm in a bad mood, I just need to pinch this bum….. Empress Dowager + Consort Dowager: This Liu Xiaoyu has yet to starve to death?! ! And he looks so white and plump ! ! !
Support the Author
Author Page
||
Novel Raws
||
Changpei guide
Scan to go to novel page
↓↓↓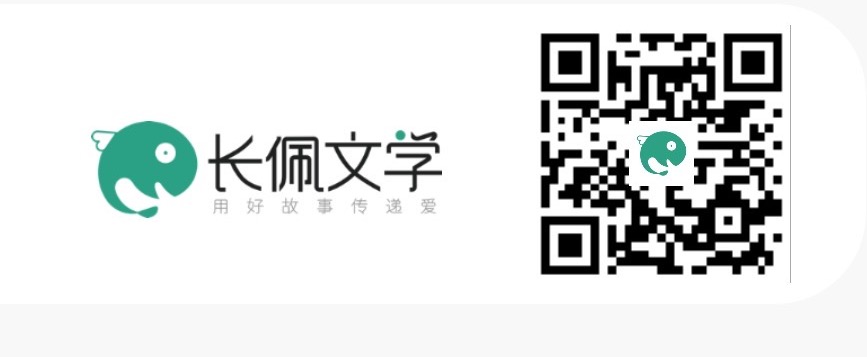 The entire novel literally costs $1 US or less if you pay with alipay!
Please support the author if you can ♡