🚫 DO NOT MAKE EPUBS OR REPOST MY TRANSLATION ANYWHERE INCLUDING WATTPAD FOR 'OFFLINE READING'
I followed the Emperor's palanquin the entire way to Yanxi Palace.
On the way, the Emperor would occasionally glance back at me, and even sometimes call me to approach and whisper in my ear, asking me whether I wanted to sit with him. This frightened me immensely and I quickly shook my head and refused.
But the Emperor only revealed a wide grin as if he was just teasing me.
When we arrived at Yanxi Palace, the Emperor ordered someone to announce his arrival and then he grabbed my collar and dragged me in.
I was really curious, why did he love dragging me by the collar so much?
The Imperial Concubine Shu was lying on a chaise longue eating some fruit, when she saw the Emperor, she immediately got up and went to greet him in a cajoling manner, and her voice used a tone that was completely different than when she was speaking to me.
"Your Majesty, why didn't you let me know you were visiting me1嫔妾 FYI, she doesn't use first person to refer to herself she says 嫔妾 which broken down is 嫔 pín imperial concubine, 妾 qiè concubine; I, your servant?"
After she said that, she noticed me obediently following behind the Emperor, her face immediately froze and then she gave me a fierce look.
I heard the Emperor sneer, "What is it, is that how the Imperial Concubine Shu observes etiquette?"
The Imperial Concubine Shu pouted and approached wanting to support the Emperor, who knew that the Emperor would wave his hand, "You want to touch me?"
"Your Majesty?" The Imperial Concubine must have been flabbergasted that the Emperor would not give her the slightest bit of face, she asked timidly, "What have I done wrong?"
The Emperor did not answer, instead he turned to look at me, "Liu Xiaoyu."
"This servant is present."
"Tell me who was the one who hit you last night, their hands will be chopped off."
I jumped from fright, the Emperor had said it so calmly, but this was chopping off someone's hand, plus, last night, there was also the Imperial Concubine Shu who had hit me!
I was naturally delighted that the Emperor was willing to seek justice for me but I didn't know if I was able to make an enemy out of the Imperial Concubine Shu, especially since she had the backing of the Consort Dowager. If I was that aggressive and brash, it would lead to my death sooner or later, that was something that I knew well.
I quickly kneeled, "Your Majesty, this servant, this servant…."
At this moment, I really didn't know what to say.
The Emperor must have understood that I was afraid, he turned and asked the Imperial Concubine Shu, "Imperial Concubine Shu, do you know who it was that hit my Managing Eunuch?"
What? Managing Eunuch? Has the Emperor forgotten, or did I get another promotion?!
The Imperial Concubine Shu revealed shock on her face, "Managing Eunuch? But he's clearly just a Eunuch of the First Rank!"
"If I say he is, then he is!" The Emperor's rage rose, he waved his sleeve, "You're very bold, you'd even touch my person, didn't the Consort Dowager teach you any etiquette?"
The Imperial Concubine Shu immediately kneeled on the ground in fright, she lowered her head and pleaded her innocence, "Your Majesty, I've been wrongly accused, I… I didn't hit Liu-gonggong, if you don't believe me, ask him.
Since she kneeled, all of the eunuchs and palacemaids in her palace followed in her stead, kowtowing.
I was vexed inside, the Imperial Concubine Shu was truly evil, she knew that I couldn't say it out loud, but she still pushed the question back to me, however, if I turned around and said that it wasn't true then wouldn't I be lying to the Emperor?"
I sneaked a look towards the Emperor and only saw that his lips were curved upwards and he raised an eyebrow at me.
He was actually laughing! So was he just pretending to be furious?
I had even less of an idea now, stammering for a long time but I was still unable to speak.
"It's fine, I have already asked someone to investigate. Liu Xiaoyu was called to your Yanxi Palace last night. When he left, he was already unconscious, do you still want to deflect the blame? Imperial Concubine Shu."
"I'm wrongly accused, I never hit Liu-gonggong!"
The Imperial Concubine Shu refused to admit it, the Emperor suddenly picked up the teacup on the table and threw it at her feet, she was so frightened she jumped.
The sound of the smashing porcelain made me jump even though I was quite far away, let alone her.
"Bring the person out!"
Following the Emperor's command, two imperial guards appeared at the door, holding a eunuch.
I looked carefully, wasn't this the eunuch who had smacked my mouth last night? When did the Emperor find him, how did I not know? He's truly a God.
"This servant, this servant, Xiao Shenzi greets Your Majesty." The eunuch named Xiao Shenzi looked terrified, he kneeled on the ground, not daring to get up.
I saw the Imperial Concubine Shu's hand shake.
And then, under the imposing might of the Emperor, Xiao Shenzi cried as he said, "Your Majesty, please spare me. This servant was only carrying out the Imperial Concubine Shu's orders. This servant did not want to hit Liu-gonggong."
"You… you are lying! I…. I, when did I ever tell you to hit Liu-gonggong!" The Imperial Concubine Shu quickly denied it.
But the Emperor just sneered, "Do I need to find more witnesses?!"
The Imperial Concubine Shu no longer had any more retorts and immediately stopped pleading for forgiveness.
I looked at the Emperor who was helping me seek justice and I felt my heart moved to the brim, that feeling of being protected was really addictive.
Just as I was staring stupidly at him, I was so engrossed that I didn't even hear when he asked me how I wanted the people who hit me to be dealt with.
Until he came over and pinched my face, I finally came out of my daze from the pain.
"The Imperial Concubine Shu, take a look at what you have done, you've beaten my Managing Eunuch to the point where his brain is not even working probably. If I don't punish you, how could I have any credit with my people?" The Emperor let go, he stared at me and asked, "Liu Xiaoyu, how about I cut off their arms and legs?"
Amongst the desperate pleas from the Imperial Concubine Shu and Xiao Shenzi, I quickly waved my hand, "No."
Although it was very painful what they had done, it did not deserve such a cruel retribution.
The Emperor deflated his lip, "Okay, Xiao Shenzi, let me ask you, how many times did you hit Liu Xiaoyu that day?"
"Responding to the Emperor… ten… it was ten times." Xiao Shenzi was trembling like a sieve at this moment.
"Okay, then I order you to smack the Imperial Concubine Shu in the mouth. Ten times!"
"Your Majesty?!" The Imperial Concubine Shu was shocked, "How could you let a servant hit me! I'm the niece of the Consort Dowager and General Wu!"
As soon as he heard these two names, the Emperor became evidently angry, he hurled, "I am the Son of Heaven, I said smack her so smack her! Come, hold the Imperial Concubine Shu, Xiao Shenzi, if you don't smack her now, I'll cut off your hands and legs!"
The Imperial Concubine Shu was held down by the imperial guards as Xiao Shenzi braced himself and smacked her across the face twice, the Imperial Concubine Shu let out a blood-curdling scream.
I tugged on the Emperor's sleeve, I wanted to plead for the Imperial Concubine Shu but before I was able to speak, an announcement came from outside to say that the Consort Dowager Wu had arrived.
The Consort Dowager Wu arrived like torrential rain, her voice travelled in before she had even arrived in the room.
"Your Majesty, what exactly has happened that deserves such a fuss?"
As soon as the Imperial Concubine Shu heard Consort Dowager Wu arrive, she immediately cried harder, "Gumu2姑母 gūmǔ – auntie (father's sis), Anyan doesn't want to live anymore…."
But it seemed like the Emperor did not hear and calmly instructed, "Continue."
Xiao Shenzi was stuck in a tight spot, but the Son of Heaven was on the apex, so he could only grit his teeth and continue to smack down on her.
"Stop!" The Consort Dowager Wu entered and saw the scene, her eyes opened up wide, "Your Majesty, what is happening here?"
The Emperor looked at her from the side, "Oh the Consort Dowager has arrived. I am just providing guidance to my own concubine, why must I explain to the Consort Dowager?"
The Consort Dowager advanced angrily, "Your Majesty, what crime has Anyan committed? Even if she has done something wrong, you can't ask a eunuch to hit her? If this matter spreads, how can she possibly have a footing in the palace?!"
"Since she dared to touch someone besides me, she has already lost all footing in the palace."
The Consort Dowager Wu's two sharp eyes suddenly stared daggers at me, "Just for a Eunuch of the First Rank?"
I was so frightened I immediately hid behind the Emperor.
The Emperor patted my butt, "Even if he was a Eunuch of the Third Rank, he still works for me, without my permission, no one is allowed to touch him! Plus, I have already promoted him to Managing Eunuch!"
I secretly looked over, the Consort Dowager's eyes were like knives, I thought that if eyes could kill, I'd already been chopped to pieces.
The Imperial Concubine Shu was still crying but the Emperor said, "Since the Consort Dowager has arrived, I will leave the Consort Dowager to deal with the rest, I'm tired, I'm going back to Yangxin Palace."
Then he turned and glanced at me, "Let's go, Xiao Jinyu3Little goldfish."
I followed behind the Emperor, not daring to glance sideways, I repeated to myself, as long as I don't look directly at the Consort Dowager, she won't look at me.
When we got to the door, the Emperor suddenly stopped and turned his head, revealing a despicable expression, "Oh yeh Consort Dowager, the chess piece that is Imperial Concubine Shu has been deposed, next time, find one that's smarter."
Wow, the Emperor's words were so imperious, I had no way of expressing my adoration for him.
After leaving, we heard the Consort Dowager scolding her, "You idiot! What use are you!"
I think the Imperial Concubine was probably truly going to be discarded…..
After returning to Yangxin Palace, it was already lunch time, but the Emperor first summoned the imperial physician to see to my injuries.
I was so moved, I was about to cry but the Emperor began to laugh.
"Liu Xiaoyu, you really look like a goldfish right now with your giant eyes, and your red and swollen face hahahha." As soon as the Emperor laughed, even the little eunuchs and palace maids nearby couldn't help sneakily laughing whilst covering their mouths.
What was even worse was that the imperial physician was biting his lip as if he was holding back his laughter with all his might.
But all I could do is keep all my feelings inside.
In the end, the imperial physician said it was not serious, he would prescribe me with some creams for the swelling and the pain, but I would be fine in a matter of days.
The Emperor suddenly pinched my face, and laughed wantonly, "From now on, protect this face for me, did you hear that, little goldfish, hahahaaha."
"Your Majesty, that hurts….."
Author note
== Mini theatre ==
Emperor: Seeing the Consort Dowager's humiliated face made me really happy. Naturally, this time, it was not entirely to seek justice for Xiao Jinyu, I've also been at odds with the Consort Dowager. I still haven't had it out with her for using Wu Bingkun to try to suppress me.
All the little eunuchs and palace maids: "Did you see that, the Emperor summoned the imperial physician to see to Liu-gonggong and even called him Xiao Jinyu, we need to make sure to curry favour with him from now on."
Author: You guys must be happy, the Imperial Concubine was smacked by a eunuch, even if the Consort Dowager killed all of the eunuchs and palace maids present, the news would still spread. The Emperor will not show special favour to her, she arrived on the scene and then was immediately discarded ! ! ! Hahaha, however, the Emperor's actions are still risky and will push Xiaoyu into the middle of the struggle. Let's see how this dandy Emperor will deal with it.
Support the Author
Author Page
||
Novel Raws
||
Changpei guide
Scan to go to novel page
↓↓↓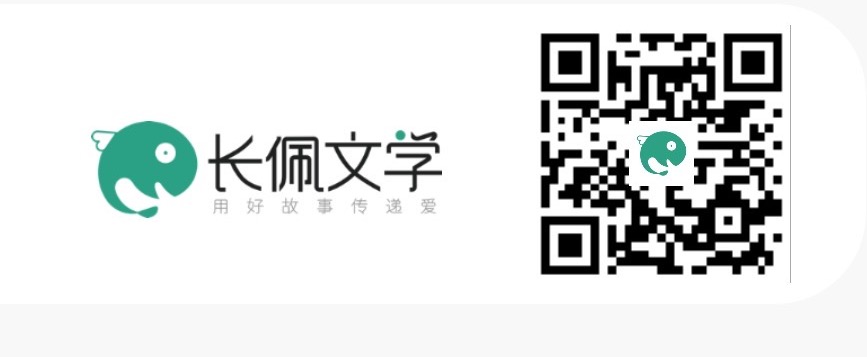 The entire novel literally costs $1 US or less if you pay with alipay!
Please support the author if you can ♡