🚫 DO NOT MAKE EPUBS OR REPOST MY TRANSLATION ANYWHERE INCLUDING WATTPAD FOR 'OFFLINE READING'
That's right, I had been promoted again.
I was now the Managing Eunuch of Yangxin Palace whilst Yuan Moshu had been promoted to the Manager of the right side1Explained in chapter 4 – in the "eunuch hierarchy", the two most high-ranking are – Managing Eunuch and Eunuch Superintendent, thus left and right hand I guess.
Zhou Xin was very jealous as I could move to a room for myself but I didn't really want to move because I was not used to living alone.
I mentioned this matter to the Emperor, saying that I didn't want to live by myself.
But he only asked me a single question that made me not dare to say anymore.
He asked, "Then do you want to live with me?"
No, no, no, I don't dare, I don't dare, I really don't dare.
Zhou Xin had heard that the afternoon after the situation had occurred, many new people had entered Yanxi Palace, and multiple rolls of shroud fabric2Fabric that wraps up corpses if that wasn't clear had been used.
I was so frightened that I almost cried, if it wasn't for the Emperor's protection, wouldn't I have already been thrown into an unmarked grave. Thinking about it made me frightened, but this wasn't the main reason.
Although the Consort Dowager had dealt with the eunuchs and palace maids present, the fact that the Emperor had smacked the Imperial Concubine Shu to avenge me had still been spread across the entire palace.
I immediately became the person of the moment in the imperial harem but this wasn't what frightened me. Ma-gonggong taught me the three don'ts – this time I had truly violated the don't step into the limelight rule.
In fact, it was quite odd, after the incident with Imperial Concubine Shu, the Emperor went almost everyday to Consort Shun's palace, as if he had decided to only favour Consort Shun.
But what I was most afraid of was that the Lady of Bright Deportment Jiang3Feck, why are these titles so long in English 昭仪 zhāo yí – this title was used very differently through history if author is basing this off of Ming/Qing then zhaoyi is lower than Empress, Consort and Imperial Concubine came to find me a few days ago, hoping that I could help her gain the Emperor's favour.
This matter was like a giant rock crushing down on my heart making me absent-minded during the day and unable to sleep during the night.
If one doesn't sleep well, one will easily make mistakes.
On this day, I was serving the Emperor his dinner, because I was in a daze, I accidentally put the piece of meat for the Emperor into my mouth.
The tasty flavour of the meat spread through every inch of my mouth, so delicious!
"Liu Xiaoyu? ? ?"
I was currently licking my lips savouring the taste of the delicious meat, when I bit my tongue from fright because of the Emperor.
When I looked at the Emperor's playful smile, I finally came back to my senses. Heavens, what the hell am I doing? I used the Emperor's chopsticks to eat the Emperor's dinner! ! !
Was I tired of living?!
And then, due to the immense fright I was feeling, I dropped the Emperor's bowl and ruined the Emperor's dinner…..
"Yoooooour Majesty……."
I think this must have been the most serious error I had ever made, in a frenzy, I didn't know what to say.
The Emperor shouted towards the door, "Yuan Moshu."
Then Yuan Moshu quite knowingly closed the doors.
Following that, the Emperor laughed whilst stroking his chin, "Why are you stuttering?"
"Your Majesty, please spare me…. This servant's offence deserves death…."
"I don't need you to die now, but I need you to make it up to me."
I already had a feeling that nothing good was going to happen, but I had no way of disobeying the Son of Heaven, so I timidly said, "Whatever the Emperor orders; this servant will go up a bladed mountain and swim into the fiery sea, a thousand deaths will not stop me….."
"…….."
The Emperor revealed a malevolent smile, "Liu Xiaoyu, you made me unable to eat my fill, what should I do?"
Oh? What should he do? Should I ask the kitchen to reserve dishes? Or should I go personally to the kitchen and cook for the Emperor?
The answer was unclear.
The Emperor only needed to signal with his finger and I would go forth without any resistance.
Then he pointed to my chest: "I want here."
That's right, since that incident on the dragon bed, he had discovered a whole new world….
"Your Majesty, that doesn't seem like a good idea…." I used both hands to push him away and muttered, "Plus, this servant is not a woman….."
He reached out and kissed my face and perfunctorily said, "Top or bottom, you choose one for me to see."
He'd just finished speaking when I immediately undid my top, there was no way I was showing him the other place.
Seeing the Emperor reveal a fulfilled expression, I knew that I had been taken advantage of again!
The Emperor's face slowly blushed, his hand shook. I didn't understand. Normally, the Emperor had been "favouring" the Consort Shun for so long, shouldn't he be an old hand at this stuff now?
Although I was a eunuch, I had also heard of the matters between men and women from everyday conversations.
I knew what the Emperor was doing to me, but his performance at this moment was very strange and it was completely different from when he was doing it through my robes.
Because it was too ticklish I retreated backwards.
The Emperor raised his head to look at me, his eyes contained a dense mist, "Does it hurt?"
I shook my head, how could it hurt, I was just too nervous.
The Emperor licked his lips, almost using a begging tone, "Can I?"
How could I possibly refuse, the Emperor doing this must be breaking the rules right…..
But I had yet to nod my head when Yuan Moshu rapidly knocked on the door, he seemed to be a little pressed, "Your Majesty, He da-ren seeks an audience."
At that moment, the Emperor's entire body became rigid, the gaze he watched with me suddenly became suspicious, stunned as well as confused?
I didn't wait for the Emperor to shoo me away, I obediently got off his lap and tidied myself up as well as tidying him up, "Your Majesty, this servant will retreat now."
The Emperor's lips twitched slightly and then he brandished his hand signalling that I could leave.
Alas, although I knew that the Emperor liked He da-ren the whole time, however, at this moment, my heart began to ache, okay, it wasn't very very painful but I still wanted to cry.
I went over to open the doors, He da-ren was standing outside, I greeted him, he only glanced over at me and then entered directly.
When he brushed past me, I felt rather embarrassed as if the time I had passed with the Emperor was moments stolen from him and the Emperor.
I'm a eunuch, how could I be so presumptuous and so completely unrealistic.
But even if this was the case, when the doors closed, I still felt that everything that linked the Emperor and I was severed.
Everytime, it left me mutilated.
I had actually fallen in love with an unattainable dream in this short space of time.
"Xiaoyu?" Yuan Moshu called out to me.
I discovered that I was still standing outside the door not moving.
Yuan Moshu's face showed some sympathy, he reached out and stroked my head, "Go and get some rest."
I did my utmost to smile at him and nod.
But I didn't go to rest, instead I went towards the Palace Laundry Service. I needed to go and talk to Xiao Chun. Last time, I had agreed to get him transferred out, it was almost time, I should go and tell him.
But when I just left Yangxin Palace, I encountered a couple of little eunuchs. I didn't know which palace they worked for, but they rushed over and kept calling me Jin-gonggong, Jin-gonggong.
You lot are surnamed Jin, your entire family's surnamed Jin.
I was already in a bad mood, encountering this kind of thing made me even more annoyed but I still politely asked them to make way, and said that I had matters to attend to.
At this moment, a little eunuch rushed over and passed me a jade bracelet, and said with flattery, "Jin-gonggong, just a small gift, please accept it, and in the future, let's work together."
I felt so frustrated, putting aside whether I could help them, they could at least get my surname right! They couldn't just change my surname because the Emperor called me Xiao Jinyu!
I sighed and didn't speak, I wanted to return the jade bracelet.
"Jin-gonggong is so condescending when he has been favoured?" One of the little eunuchs suddenly said.
I looked over at him with doubt, not planning on responding.
But they suddenly surrounded me.
"What are you doing?"
I thought that they were about to hit me, so I was getting ready to shout "save me" but they suddenly started to slap themselves in the faces!
What was happening!
I was completely bewildered when the Consort Dowager's palanquin suddenly turned the corner and appeared.
Author note
== Mini theatre ==
Emperor: I am having more and more trouble resisting Liu Xiaoyu's charms, but how could I have become whipped with a eunuch! But when I touched him, I really wanted him. However, Ah-Yan suddenly came… At that moment, I felt like I had no face to confront Liu Xiaoyu. He's so lovable it makes my heart ache. When I watched him leave, I wanted to pull him back but I was afraid that Ah-Yan would see, heavens, I'm truly a vile person!
He Zhongyan: I heard that the Emperor has recently been showing special favours to a court eunuch, and even humiliating one of his concubines. Alas, how can he possibly live up to the former Emperor's ambitions! How could he possibly handle the affairs of the state, I need to go and remind him.
Yuan Moshu: "Xiaoyu is so pitiful, even I couldn't help scolding the Emperor in my head. The relationship between the Emperor and He da-ren is known to all of us veterans, it's so sad for Xiaoyu.
Author: Alas, my heart is also in pain, Xiaoyu is truly too pure and lovable, why don't you give him a few more starfish? Hahahaha
Support the Author
Author Page
||
Novel Raws
||
Changpei guide
Scan to go to novel page
↓↓↓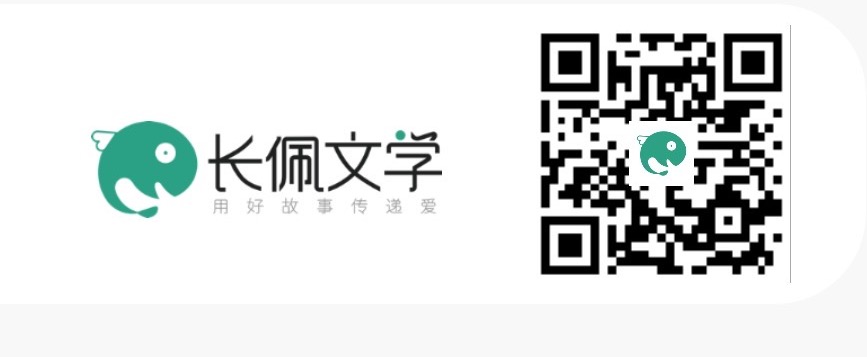 The entire novel literally costs $1 US or less if you pay with alipay!
Please support the author if you can ♡