🚫 DO NOT MAKE EPUBS OR REPOST MY TRANSLATION ANYWHERE INCLUDING WATTPAD FOR 'OFFLINE READING'
With Consort Dowager's palanquin getting closer and closer, I was becoming more and more panicked, what the hell were these people doing, why were they being like this?
After that, I finally found out.
Because they suddenly rushed out and kneeled before the Consort Dowager's palanquin crying and yelling intensely that I had stolen their stuff, but when I had been caught I wouldn't admit and even hit them.
Should I remain silent?!
"Auspicious greetings to the Consort Dowager." I immediately kneeled, "This servant has not stolen anything, please could the Consort Dowager investigate thoroughly."
Although I knew that the Consort Dowager probably wouldn't believe me, but I was still obliged to say these words, I needed to at least seize the opportunity. This road was a necessary path to take to Yangxin Palace. I hoped the Emperor would send He da-ren out and perhaps he could save me….
As I was thinking about that, not only did the Consort Dowager not believe me, she very much trusted the words of the other people.
She directly chose to disregard me and proceeded to ask which palace the others were from.
Those people looked at each other and then replied that they were from Chengqian Palace.
Chengqian Palace? Wasn't that the palace where the Lady of Bright Deportment Jiang was living? Although she was a Lady of Bright Deportment so she could not be a master of her own palace, given the low numbers in the imperial harem aside from Consort Shun and Imperial Concubine Shu, her status was the highest.
But why were the servants of her palace here? And they were also trying to frame me? Didn't she just ask for my help to gain favour the other day?
The Consort Dowager sneered, "Liu-gonggong is truly proud and favoured, it wasn't enough to bully Imperial Concubine Shu, now you won't even let the other consorts go?"
"This servant has been wrongly accused, please could the Consort Dowager investigate thoroughly."
I had just finished speaking when the other people immediately added, "Please could the Consort Dowager seek justice for us, the Lady of Bright Deportment's jade bracelet is still in his possession!"
Heavens, I looked at the jade bracelet in my hands feeling unbelievably anxious, what were the Emperor and He da-ren chatting about that they had yet to finish discussing? If no one came, then I'd have been caught red-handed, I would probably be beaten again.
If this time the one beating me was the Consort Dowager, even if the Emperor was displeased, he would not hit the Consort Dowager right!
I'm done for, I'm truly done for, although it was already autumn, my forehead was already starting to get drenched in sweat.
Just at this moment, I heard a somewhat familiar voice.
"This official, Zhuo Wenliang, greets the Consort Dowager, auspicious wishes to the Consort Dowager."
The Prince of Duan?
I didn't dare to look up but I heard the Consort Dowager ask with astonishment, "Prince of Duan? Why have you come into the palace, aren't you much more comfortable living in your Prince of Duan manor than in the palace grounds?"
The Consort Dowager's words were brimming with malice but the Prince of Duan still politely replied, "The Consort Dowager must be joking, this prince was just coming in to spend time with Mother Empress. If the Consort Dowager has no one to talk to you, you could come with this prince to Shoukang Palace."
Nope, I was wrong, he wasn't being polite. He clearly knew that the Consort Dowager only had the one son, Zuo Wendong who had been exiled to the borderlands, so his words were clearly rubbing salt into the wound! Tut tut tut, these war of words between the masters were truly sharp and piercing.
"You!" The Consort Dowager was so angry that she shouted, "Return to my palace!"
Oh, the Consort Dowager left…..
The eunuchs who were kneeled there were immediately stunned. I let out a sigh of relief and sneakily raised my head to look at the Prince of Duan, showing a really thankful gaze.
The Prince of Duan smiled at me slightly and then continued to speak to the others, "When this prince entered the palace yesterday, I passed by here and I already saw you lot being sneaky, you can't have been waiting here the whole time for Liu-gonggong? The Lady of Bright Deportment Jiang's methods can't be this clumsy?"
"Wangye, please spare us, Wangye, please spare us!" That group quickly begged for forgiveness, "We, the servants, are mistaken, this bracelet must have been picked up by Liu-gonggong."
After I heard that I immediately passed the jade bracelet back to one of them.
The Prince of Duan shouted in a low voice, "What are you still doing here, get lost!"
"Thank you Wangye, we will retreat immediately."
Those people ran away frantically, I also got up to solemnly express my gratitude, "Thank you Wangye."
"Liu-gonggong, you don't need to be overly courteous, this prince was just coincidentally passing by." The Prince of Duan used those eyes that were so similar to the Emperor's to look me up and down and then finally his gaze rested upon my hands, "Liu-gonggong, do you really have dealings with the Lady of Bright Deportment Jiang?"
"No no, Wangye is mistaken." I quickly denied it, but I felt rather helpless about my current situation, this was the first time today, there would probably be a second time.
The Prince of Duan gently patted my shoulder, "Liu-gonggong, do you have something you find hard to express? If you trust this prince, perhaps I could help you if you tell me?"
I looked towards the Prince of Duan with pleasant surprise, he was a prince, he must have experienced a lot, and experienced a lot of matters like this, perhaps he could truly help me? But I was still a little apprehensive, he did not seem to have a good relationship with the Emperor and I was still someone who worked for the Emperor, could I really tell him?
However, as soon as I thought about how quickly the Emperor wanted to catch up with He da-ren, and that they were probably talking sweet nothings to each other, I began to feel uncomfortable and upset.
Since he didn't care about me, then I could only save myself.
"Wangye, can you truly help this servant?' I bashfully asked him.
The Prince of Duan shifted the hand on my shoulder towards the back of my head, "Of course, Liu-gonggong, if you wish, we can go and talk over there?"
"Okay, then this servant will first thank Wangye."
I advanced forward with the Prince of Duan and I told him everything about how the Lady of Bright Deportment had come to find me, I then swore, "But this servant really never accepted her money, nor did I agree to anything, and I definitely did not steal her jade bracelet."
Who knew that the Prince of Duan would suddenly laugh, he stared at me and affirmed, "Liu-gonggong, this prince now knows why the Emperor dotes on you so much."
"Eh?" What does that mean? I told him my problem and he changed the topic, so can he help me or not!
He suddenly pinched my cheek lightly, "You really are cute and innocent."
I was immediately so frightened that my souls vacated my body, what evil had this Prince of Duan been overcome with and why did he pinch my cheek ! !
"Wangye, this servant…."
"Don't worry, Liu-gonggong, the Lady of Bright Deportment Jiang will not do anything further." When he was done talking, he reached his hand over.
I quickly evaded him, "Wangye, this servant has a matter to attend to and must retreat."
After I was done talking, I immediately ran off, this Prince of Duan was so weird, I seemed to feel a bit of regret….
Because of this hiccup, the sky was already beginning to darken, so I could only rush back to Yangxin Palace.
He da-ren had already left and then the Emperor had already sunk into depression. It seemed that every time He da-ren left, the Emperor would have a period of sadness.
Alas, the Emperor would definitely not have a good sleep tonight.
After a few more shichen, the eunuch from the Department of Rites came over carrying the tokens.
I was furious, the Emperor was still considered young, he was not a prized steed, he still needed rest right? What was wrong with these people, they came every single day! Weren't they scared the Emperor would tire to death?
But the Emperor still flipped a token, apparently, this time it was finally not Consort Shun but instead it was Imperial Concubine Shu? ? ?
No way right…..
Didn't the Emperor say he would never show favour to the Imperial Concubine Shu again? A gentleman never goes back on his word, how could he……
The emotions of feeling wronged and unresigned pierced through my heart, that's right, why would the Emperor ever make an enemy out of the Consort Dowager just for me.
I'm just a little eunuch….
Author note
== Mini theatre ==
Ah-Yan came, he was still trying to preach to me, I'm a little fed up. Ah-Yan even wants me to make up with the Consort Dowager. In his eyes, the affairs of the state are the most important. Right now, I wish that he had never saved me back then, ah ~
Support the Author
Author Page
||
Novel Raws
||
Changpei guide
Scan to go to novel page
↓↓↓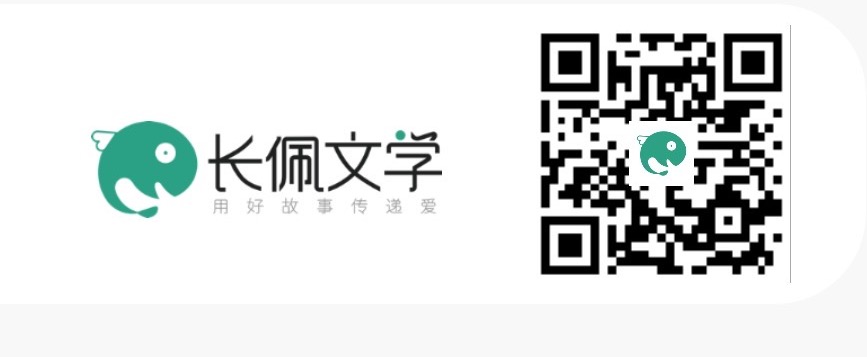 The entire novel literally costs $1 US or less if you pay with alipay!
Please support the author if you can ♡