🚫 DO NOT MAKE EPUBS OR REPOST MY TRANSLATION ANYWHERE INCLUDING WATTPAD FOR 'OFFLINE READING'
The Emperor really went to Yanxi Palace, I watched with my own eyes as he left Yangxin Palace.
This feeling of disappointment was hard to swallow.
I went to Zhou Xin's new room wanting to chat to him, but after exchanging a few words, he heartlessly kicked me out.
Alas, how could I get rid of this feeling of sourness…
As soon as I thought about the Emperor sleeping with the Imperial Concubine Shu who had hit me, I felt so unbearably upset I couldn't sleep.
Early next morning, I appeared with two enormous dark circles around my eyes, making the Emperor jump.
"Liu Xiaoyu, what did you do last night?"
I expressionlessly replied, "Responding to Your Majesty, this servant was in his room sleeping."
At this moment, a tall and broad imperial guard walked in from outside, I seemed to have seen him before, it was an imperial guard
He said a few words into the Emperor's ear, the Emperor immediately frowned and looked at me, "You stole something from the Consort Dowager?"
What? When would I have stolen something from the Consort Dowager?"
"Your Majesty, this servant didn't do anything!"
The Emperor pursed his lips then gave Jin Chu some instructions, before grabbing me by the collar, "Let's go, we'll go and welcome them first."
I immediately broke out in a cold sweat, unable to do anything but let the Emperor drag me along.
But we had just made it to the entrance of Yangxin Palace when the Consort Dowager's palanquin had already arrived.
The Emperor sneered, "Consort Dowager is truly anxious to come over personally."
The Consort Dowager glared at me, "The Emperor is truly all-knowing, but that was a golden hairpin that was gifted to me by the former Emperor, I can't not be anxious about it."
"Oh, then who does the Consort Dowager believe has taken it?"
"Xiao Lizi, come forward." As the Consort Dowager said that a eunuch came forward, and it turned out to be one of the eunuchs who had accused me of stealing the Lady of Bright Deportment Jiang's jade bracelet yesterday.
Xiao Lizi kneeled on the ground, "This servant greets Your Majesty and the Consort Dowager."
The Consort Dowager, "You may speak."
Xiao Lizi raised his head and glanced at me, and then revealed a triumphant smile, "Responding to the Consort Dowager, a few days ago, Liu-gonggong went to Chengqian Palace and exchanged a few words with my master, the Lady of Bright Deportment Jiang, after that the Lady's jade bracelet disappeared. Yesterday, we, servants, all saw with our own eyes that Liu-gonggong was holding the jade bracelet in his hands, but he said that he picked it up by accident. We, servants, did not really think much of it, but at that time, the Consort Dowager was also present, after the Consort Dowager left, we, servants, saw that Liu-gonggong picked up something from the ground, it must have been the golden hairpin that the Consort Dowager dropped. This servant thought that Liu-gonggong would return it to the Consort Dowager, but who knew that he would think of keeping it for himself."
What? What the hell? Who taught them such clumsy tricks!
Plus why were they biting onto me without letting go! Seeing them seem so confident, they wouldn't have already hidden it in my room right! – when I thought of this, both my legs immediately went soft, it seemed that they had come prepared.
"Liu Xiaoyu? Liu Xiaoyu!"
I was in a daze when the Emperor suddenly patted me on the back, I finally reacted and kneeled, "This servant, this servant hasn't stolen the Consort Dowager's golden hairpin. At the time, the Prince of Duan was also present, he can be this servant's witness."
"What? You saw Zhuo Wenliang again?" The Emperor suddenly lightly stepped on my foot.
I looked up at him and suddenly remembered then that the Emperor did not allow me to see the Prince of Duan.
"No, no, we only bumped into each other." I quickly waved my hand, right now, the Emperor was my backer, I can't make him angry at all costs.
The Emperor gave me a look, "I will take this up with you later."
Ouch, I felt a bitterness in my heart.
At this moment, the Consort Dowager became impatient, "Your Majesty, there's no point in delaying. Whether he does or not can be known if we search this servant's room."
I saw the Emperor cock his head to glance over towards the courtyard and then he laughed and said, "The Consort Dowager is right, let's go and take a look then."
Although I had truly not taken it, I was still nervous because I still felt like I was done for.
It was at this moment that the Prince of Duan suddenly appeared at the passageway, I was immediately delighted, I was about to call out to him, then I remembered the Emperor was next to me. I cocked my head to look over at him and as expected he was staring at me with ferocity.
But I couldn't be scared off because I saw that when Xiao Lizi noticed the Prince of Duan there, he clearly showed his fear, and right now, there was only the Prince of Duan who could prove my innocence, therefore, I tugged on the Emperor's sleeve, "Your Majesty, Wangye is over there…."
The Emperor flicked his sleeve in a very annoyed fashion but did not call the Prince of Duan over.
The Prince of Duan came over anyway, the Emperor said mockingly, "The Prince of Duan has come at such an opportune moment, you seem to appear daily outside my Yangxin palace."
The Prince of Duan looked just as carefree and elegant as ever, he first greeted the Consort Dowager and the Emperor, and then said, "This official has come to see the Empress Dowager, I happened to be passing by Yangxin Palace, I wonder what might have happened?"
"Wangye, this servant… This servant needs you to prove my innocence." I was still kneeling on the ground as I pleaded.
At this moment, the Consort Dowager had become even more impatient, she shouted loudly, "Are you done, whether he has taken it or not will become clear after we search! Servants, go and search his room now! Search thoroughly!"
After the Consort Dowager was done talking, the imperial guards rushed towards the back courtyard, my heart was pounding madly afraid that they might actually find something, then my head would truly roll today.
Taking advantage of this moment, I also explained what happened yesterday, and then asked the Prince of Duan's help.
The Prince of Duan nodded and said, "Yesterday, this prince was indeed present, and I can confirm that I didn't not see Liu-gonggong pick up any golden hairpin. I wonder how this Xiao Lizi-gonggong managed to see?"
Xiao Lizi was clearly shaking, "Responding to.. To Wangye, this servant inadvertently saw it, perhaps… perhaps…. Wangye, you just missed it."
"Oh, But this prince remembers that at the time Liu-gonggong only held a jade bracelet in his hands, and didn't you say that you had wrongly accused him? Unless you're trying to wrongly accuse him a second time? This prince has seen you many times outside of Yangxin Palace."
"Urmmmm…." Xiao Lizi secretly turned and glanced at the Consort Dowager.
The Consort Dowager shot a glance at him, he lowered his head and said no more. At this moment, the imperial guards that the Consort Dowager had sent came back.
"Reporting back to the Consort Dowager, nothing was found."
"Nothing?!" The Consort Dowager was visibly shocked, she almost stood up from her palanquin, "Did you search thoroughly? !"
"We've searched everywhere, there's nothing."
Suspicion was written all over the Consort Dowager's face, she looked around at everyone present and then calmly said, "Well if there's nothing then nevermind, I will search elsewhere then."
At this moment, the Emperor spoke, "Consort Dowager, please wait, the Consort Dowager has kicked up such a fuss to frame my person, and wants to leave it just like that?"
The Consort Dowager was not dumb, she knew that it was difficult to deal with the situation this time, so she chose to sacrifice Xiao Lizi, "It's all this damn servant's fault with his slanderous report, smack his mouth!"
"Consort Dowager…." Xiao Lizi only managed to call out with the two words Consort Dowager when the Consort Dowager's Managing Eunuch immediately approached and with one slap, he rendered Xiao Lizi unconscious.
I was immediately shocked, luckily the one who had hit me before wasn't this eunuch, otherwise, I would have already crossed the Naihe bridge1Another way to say dead, in Chinese hell, you cross the Naihe bridge and drink the blind woman's soup and then reincarnate.!
The Emperor did not keep the Consort Dowager after that, but instead asked the Prince of Duan to go into the main hall.
Before he went in, he said quietly into my ear, "You'd better behave! Don't think that this matter is finished!"
When everyone left, my heart was lingering in trepidation as I leaned against the front gates as if I had escaped a great calamity.
However, I thought that the Prince of Duan was quite a good person, if he hadn't been here, I wouldn't have been able to clear my name.
Therefore,I wanted to take the opportunity to give him a little something before he left the palace. I didn't have any precious items but when we couldn't afford osmanthus cake at home, we would make rice cakes, because I could make them for him myself.
In the palace, husked rice was also expensive, the imperial kitchen would definitely not give me anyway so I went to the small kitchen for servants and gave some copper coins to the old kitchen master to give me a few broken grains of rice.
At this moment, I ran over to take a look, wanting to see whether the Prince of Duan had left or not, coincidentally I bumped into him just leaving the main hall.
"Wangye." I went over to greet him and said with much gratitude, "Thank you so much for today, I'm just wondering what time you will be leaving the palace?"
The Prince of Duan brushed away the strands of hair from my ear, "What's the matter? Does Liu-gonggong have something else to discuss?"
I was not too used to his intimate gesture, and gently moved away, "This servant would like to thank Wangye, I have made some rice cakes for you and wanted to give you them when you leave the palace."
The Prince of Duan immediately became cheery, "Oh, well thank you Liu-gonggong, this prince will come back and get them at three quarters past weishi."
"Yes, this servant understands."
After the Prince of Duan left, I rushed over to the small kitchen to prepare the broken rice grains, but not long after I began, the Emperor summoned me to serve his meal.
After sleeping for two or three days, I had actually forgotten my job.
I could only stop what I was doing and rush over to serve the Emperor.
After asking for the dishes to be served, the Emperor began to stare at me in a daze. I carefully washed my hands and then picked up the bowl and chopsticks to await further instruction.
But the Emperor did not say a word, nor did he move, I was getting goosebumps from being stared at. In the end, I swallowed from fear, and then mustered up the courage to ask, "Your Majesty, do you want to start eating?"
Who knew that he would pat his own leg, "Come here."
I frowned slightly, he doesn't want me to sit there right?
When he saw me not moving, the Emperor patted again, "Come here."
I reluctantly went over but did not sit down, I only lowered my head, "Your Majesty, you should eat first."
I originally thought that he was going to punish me for today but the Emperor pointed at my sleeve, "What is this?"
I followed where his finger was pointing to, it turned out that my clothing had been covered with some rice powder, I quickly wiped it off, "Your Majesty, please forgive me, this is… this is rice powder to make rice cakes."
The Emperor was silent for a while, for the first time ever, he did not make things hard for me, and instead told Yuan Moshu to come and take my place.
"Liu Xiaoyu, you can go and take care of your own matters."
Seeing him so calm, I confirmed that he was being serious, but I was still a bit confused.
"Yes, this servant will retreat now."
Author note
== Mini theatre ==
Emperor: Luckily I had Jin Chu send some people to keep an eye on the Empress Dowager and the Consort Dowager as I was afraid they'd be up to no good. They would actually try to frame Liu Xiaoyu for stealing, luckily I'm smart, I immediately told Jin Chu to go to his room and search. So it turns out that this idiot Liu Xiaoyu actually saw Zhuo Wenliang yesterday? No way, I need to admonish this scoundrel and tell him to keep his distance from Liu Xiaoyu. Pfff, Liu Xiaoyu, I was originally going to punish him but since he is personally making me some rice cakes, I'll let it go, hehehehe, I kind of can't wait…..
Translator note
Poor Emperor lol – they're both such dumb dumbs. I quite like his big bro. I hope he's one of those – he's been a good guy from the beginning and the Emperor has just misjudged him kinda big bro and not the actual evil evil type.
Support the Author
Author Page
||
Novel Raws
||
Changpei guide
Scan to go to novel page
↓↓↓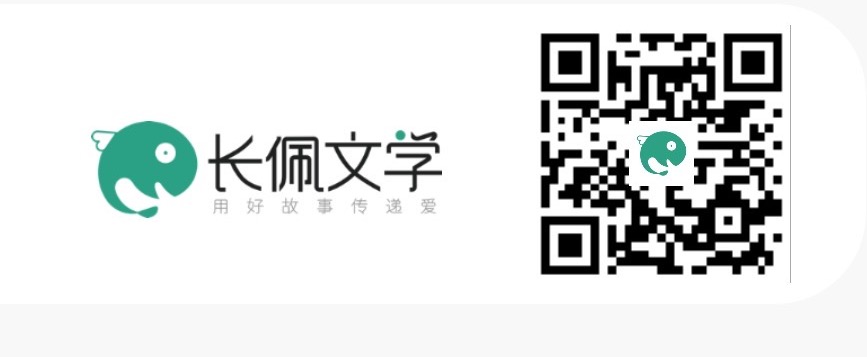 The entire novel literally costs $1 US or less if you pay with alipay!
Please support the author if you can ♡