🚫 DO NOT MAKE EPUBS OR REPOST MY TRANSLATION ANYWHERE INCLUDING WATTPAD FOR 'OFFLINE READING'
📌 Translator note
As mentioned right at the beginning of chapter 1 - this translation will require proof of purchase from chapter 33. We'll be hitting that mark soon-ish, just giving you guys another advanced warning.

If you wish to continue reading my translation, please support the author, how-to guides and links at the bottom of each chapter ♡
I quickly ate then went back to the kitchen to finish the rice cakes.
The weird thing was that during that period, Yuan Moshu came quite a few times to ask how it was going and if it would be cooked soon.
I thought that the Emperor was looking for me but he didn't say anything else.
After half a shichen I had finally finished, I put the rice cakes in the pot, getting them ready to be placed in a carrier for the Prince of Duan to take them at three quarters past weishi.
But Yuan Moshu came again.
I couldn't help asking, "Eunuch Superintendent Yuan, is something the matter?"
Yuan Moshu replied brimming with smiles, "Not at all, I just came to take a look, are you done now?"
"En, yes." I looked at him suspiciously, "Is there truly nothing the matter?"
He was still smiling as he shook his head and then left.
I was really confused…..
Finally, two quarters past weishi arrived, I guessed it was almost time so I placed a layer of gauze in the little bamboo basket, placed the rice cakes inside, and then waited by the door.
From afar I saw the Prince of Duan walking along the long palace walkway. He was very tall and well-built, perhaps a bit thinner compared to the Emperor, but the Emperor was rather robust, everytime I helped him get dressed I could see his chest…..
Heavens, it's the middle of the day, what the hell am I thinking about….
I quickly shook my head and walked over to the Prince of Duan.
"This servant greets Wangye."
The Prince of Duan was just as smiley as ever, "Liu-gonggong is so punctual."
I passed the bamboo basket to him, "Thank you for your help today, Wangye."
The Prince of Duan took off the lid of the basket and picked up a rice cake, "It was nothing, but Liu-gonggong's rice cakes are truly fragrant."
Just as his mouth bit into the rice cake, I heard the Emperor's angry cry from behind me.
"Liu Xiaoyu ! ! !"
And then I saw a hand quickly flit past my ear and smack the rice cake out of the Prince of Duan's hand.
I was so frightened I immediately hid, I turned around and looked at the Emperor in astonishment, "Your Majesty, you….."
The Emperor did not hear me at all, he was staring daggers at the bamboo basket in the Prince of Duan's hands, then he reached out and snatched it and threw it on the ground.
I watched the white rice cakes fall out onto the ground and I felt rather upset….
It was necessary to know that I didn't earn much every month and these broken grains of rice had been bought with a good few copper coins, and they had been wasted just like that.
"If I can't eat it, then you definitely don't have the right!" The Emperor said viciously and then grabbed my collar, "Liu Xiaoyu, you're my eunuch, not his!"
After he was done talking, he dragged me away, I turned around and saw that the Prince of Duan was still smiling, he was not annoyed in the slightest.
The Emperor was super angry, he didn't seem to like me talking to the Prince of Duan? He even stopped and twisted my body around, and then grabbed my head with his hand and continued walking forward.
When we arrived at the courtyard I saw Yuan Moshu with a face filled with worry, he shot me a sympathetic glance.
I'm done for, but what had I done wrong?
The Emperor dragged me through the front courtyard directly towards his bedchambers, on the way there all of the eunuchs and palace maids very naturally gave way and retreated.
As soon as we entered the room, the Emperor closed the doors.
I was so frightened I began to tremble, just now when the Emperor got angry, it was pretty frightening.
The Emperor twisted my arm as we entered into the inner chamber, and then he pushed me over on the table, and smacked my bum ruthlessly twice.
The Emperor used a lot of force to hit me, I winced in pain, digging my hands into the table edge.
"What is it…." The Emperor stopped, as if he saw that I was in pain.
I gritted my teeth and did not say a word. As soon as I thought about how many things had happened since I had been transferred to Yangxin Palace, my heart felt an enormous grievance.
The Emperor grabbed me and my tears immediately began to fall.
"What are you doing Liu Xiaoyu! You're not allowed to cry!"
The Emperor suddenly shouted loudly, but it made me lose control. I could only beg for forgiveness and I began to kneel down.
But the Emperor pulled my arm up and then placed me to sit on the table.
At this height, I was sitting ear to ear with him, but I did not dare to look at him and could only turn my head away.
"Don't cry." The Emperor's tone softened, he put one hand on my waist and the other hand was used to wipe my tears, "You're the one who's in the wrong yet you still have the face to cry?"
What did I do wrong, what have I done wrong! Why don't you clarify, you always just go ahead and smack my bum.
Feeling wronged, I couldn't hold back the question, "But what has this servant done wrong?"
The hand that the Emperor was using to help me wipe my tears paused, and turned to pinch my cheeks, he said a little indignantly, "Were the rice cakes for Zhuo Wenliang? Why did you make it for him? I told you to stay away from him! Why didn't you listen to me?"
"This servant….." I didn't know how to respond at that moment, the Emperor had indeed told me to stay away from the Prince of Duan.
I was pondering over it when the Emperor suddenly said, "Liu Xiaoyu, you're not thinking of seducing him right?"
"No! This servant wanted to thank him for coming today!"
After I said that I began to wail loudly as if I was releasing all of the grievances and stress during this period, who wanted to seduce him. It was clearly the fact that too many incidents had occurred recently and if it wasn't for the Prince of Duan I would definitely have suffered another beating.
I originally thought that the Emperor was going to tell me off, but he seized me into his arms and lightly patted my back.
My head was leaning on his shoulder, I could smell the faint rosemary scent on his body, and I gradually calmed down.
He saw that I had stopped crying so he gently said, "Hold on to my neck."
This didn't seem like a good idea….
I didn't dare to reach out, the Emperor did not wait for me but instead reached out with both hands and placed them under my butt and lifted me up.
Instinct made me immediately place my arms around his neck, I felt my face begin to flush, I just wanted to find a hole to crawl in.
The Emperor carried me over to the side of the cupboard and then put me down.
I was afraid he would notice something was off, so I turned around with my back facing him, "Your Majesty, this is?"
"Open it."
I obediently opened the cupboard, and a golden hairpin unexpectedly entered into my line of sight.
I was immediately taken aback, "This… this… this……"
I cocked my head and saw the Emperor's proud expression.
"What is it? You had no idea right?" It was even possible to hear how pleased with himself the Emperor was in his tone.
But I was so scared, my heart was pounding. That meant that the Consort Dowager had really used this to frame me? But why was this with the Emperor? Did the Emperor send someone to take it away?
The Emperor grabbed my face, "Why aren't you saying anything? Now you know who you should be thanking right! If I hadn't told Jin Chu to go first and search your room, you'd already be imprisoned. Waiting for Zhuo Wenliang to save you? Dream on! Pfff!"
The Emperor grumbled and moaned a lot whilst I was stunned in the same spot.
"Your Majesty, do you believe that this servant did not steal it?"
"Nonsense, if I didn't believe you, would I ask Jin Chu to go and get it?"
So in that case, it meant that the Emperor was actually my great saviour?!
I stared blankly at the Emperor, he also looked back at me, he made a grunt of annoyance, "And you would actually make that scoundrel rice cakes!"
My heart skipped a bit, a feeling of gratefulness arose unconsciously, and I remembered all of Yuan Moshu's previous actions. The Emperor didn't think that I was making the rice cakes for him though? So that's why Yuan Moshu kept coming to check in the kitchen!
Alas, how embarrassing! But was the Emperor chugging vinegar right now?
After this idea popped into my head, my face immediately began to burn. It was so hot that I felt that even my breath was fiery hot……
"This servant thanks Your Majesty." I lowered my head and said in a very quiet voice.
"What did you say? Say it louder." The Emperor lowered his head once more and brought his face even closer.
I used an almost inaudible voice to say, "Thank you, Your Majesty."
"Raise your head." The Emperor's voice was becoming a little strange.
I unhurriedly looked up, and immediately met his emerald green eyes.
"Liu Xiaoyu, remember that you are my person."
When the Emperor was done speaking, he kissed my lips.
This kiss was soft and gentle, like a feather gently tickling my heart.
After that light kiss, I was still in the depths of the lingering sweetness, but the Emperor suddenly distanced himself, his face was red as he turned his head, "You.. go and make me those rice cakes now…."
Author note
== Mini theatre ==
Emperor: Liu Xiaoyu is such an idiot, he didn't even guess that it was I who saved him. He even thought that it was Zhuo Wenliang, and he made him some rice cakes. I'm annoyed to death ! ! ! He must make me a new batch!
Author: Very sorry, I'm too yellow1dirty-minded, horneee, next chapter has been changed to 25, because I'm unable to release the others, I can't do anything about it, I've already changed it about ten times but it can't get passed the audit. The chapter numbering is messed up, but the story continues correctly. Sorry everyone, I will try to keep things more clean.
Translator note
Poor Emperor lol – they're both such dumb dumbs. I quite like his big bro. I hope he's one of those – he's been a good guy from the beginning and the Emperor has just misjudged him kinda big bro and not the actual evil evil type.
See below, for a guide on how to purchase the raws 🙂
Support the Author
Author Page
||
Novel Raws
||
Changpei guide
Scan to go to novel page
↓↓↓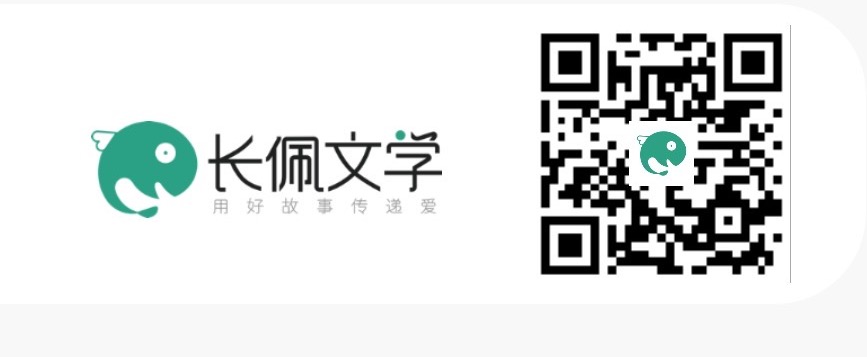 The entire novel literally costs $1 US or less if you pay with alipay!
Please support the author if you can ♡