🚫 DO NOT MAKE EPUBS OR REPOST MY TRANSLATION ANYWHERE INCLUDING WATTPAD FOR 'OFFLINE READING'
📌 Translator note
This is technically chapter 22 but as the author noted, she had to skip a couple of chapters due to not passing censorship but the story is unaffected. I'm choosing to keep with the chapter labels from the raws so I don't get confused when translating from them! Hope that makes sense 🙂
The Emperor and I kissed! When I was making the rice cakes, my entire body was filled with excitement.
Although I felt a little sorry for the Prince of Duan since he had still stood up for me today, in my heart, the Emperor was the most important.
But when I thought about this, I couldn't help remembering He da-ren, Consort Shun, Imperial Concubine Shu and even all the other masters in the imperial harem who had yet to be favoured. Their statuses were all higher than mine, and they had more right to stand next to the Emperor. Who was I? I was just one little eunuch from this enormous palace, if the Emperor said he didn't want me anymore then he could just not have me.
Or, could I seduce him?
When I realised that I had such an idea, I was completely flustered and befuddled that I ended up burning myself.
It seemed that I shouldn't have such grand expectations.
I hurriedly finished the rice cakes to deliver to the Emperor before dinner time.
Because of the kiss before, I was truly a little bashful, so I very lightly knocked on the door.
"Come in."
I had just walked in when Yuan Moshu smiled at me and then closed the doors.
The Emperor was reading, I lightly placed the rice cakes on the table, "Your Majesty?"
The Emperor raised his head, he complained, "Why did it take so long this time?"
I lowered my head and answered quietly, "Because this time I wanted to make them even softer."
"Really? Then feed them to me." The Emperor's voice was filled with enticement.
I was still a little bashful as I picked up a piece of rice cake and placed it near his mouth, but he did not open his mouth, instead he stared straight at me, "Did I say I want to be fed this way?"
Oh? How else can one be fed?
I was feeling bewildered when the Emperor pulled me into his lap and rubbed my lip with his thumb, "Use here to feed."
How could that be possible? The Emperor's gaze was like the blazing hot sun burning up my face. I felt helpless and I held the rice cake not knowing what I should do.
But the Emperor was unwilling to wait, he grabbed my chin, "Hurry up, I'm hungry."
In my confusion, I still put the rice cake in between my teeth.
The rice cake was very small, the portion that stuck out of my mouth was not a lot. The Emperor clasped my face as he slowly moved in closer to bite down.
After he bit down on the rice cake he did not move away, instead his action turned into a kiss.
As our mouths melded, the rice cake melted into a sweet sugary liquid.
After the kiss was done, the Emperor muttered, "Sweet."
I lightly gasped and explained, "It's the rice cake."
And then, the Emperor began to rub my chest through my robes, "Is it sweet here? Can I try?"
At this moment, my heart was burning, I didn't know why the Emperor would become like this but I had no way of refusing my own thirst and delight, I slowly nodded.
My robes slipped down and the Emperor's gaze was filled with fiery desire, but he picked up another piece of rice cake from the plate and my chest felt the warmth of rice cake….
"So sweet….."
The Emperor's eyes became a little red, he stuck close to my ear and whispered, "Will you help me rub it?"
A kind of itch that was like ants gnawing at the palm of my hand spread out through my entire body….
After lengthy mutual friction, there was a satisfied moan.
I leaned on his shoulder, my entire hand trembled slightly.
When he noticed me trembling, the Emperor lightly grabbed my hand but unwittingly touched the part that had been burnt, I winced in pain, and the Emperor lightly kissed me there.
I was afraid he was going to do something else so I quickly got up, "Your Majesty, this servant will help you get changed."
The Emperor's face was red and not going down, right now he was like a child trying to evade my gaze, it was so cute. I couldn't help planting a light kiss on his face. He looked at me in astonishment, perhaps, he did not expect me to be so bold. His large hand placed itself on my back and pulled up the robes that had fallen down. He said a little coyly, "Quickly help me get changed."
I had helped the Emperor get dressed a multitude of times, but this time was particularly embarrassing, especially when it got to taking off his trousers, I couldn't help closing my eyes and turning away.
But now it was the Emperor's turn to tease me, he ordered me to open my eyes, "Liu Xiaoyu, look at what this is"
I could only quickly help him get dressed and then used the excuse of getting his dinner brought in to escape.
But the Emperor embraced me from behind, his chin rubbed against my neck as he whispered in my ear, "Let me hold you a little longer."
After this day, I felt that my relationship with the Emperor had grown more intimate. The only thing that made me sad was that in the night, he would have to flip a token and go and bestow favour on one of his consorts.
Tonight, he once again flipped the Imperial Concubine Shu's token, although I was a little surprised, there was nothing I could do about it, I could only watch as he left.
Author note
== Mini theatre ==
Emperor: I ate the rice cakes, I also had some milk, we kissed hehehehe. I have to flip the token again, I don't want to go, I already said that I would not touch the Imperial Concubine Shu so I will not touch her, it's all just to give face to the Consort Dowager and General Wu, I'll have to find an opportunity to deal with them.
Support the Author
Author Page
||
Novel Raws
||
Changpei guide
Scan to go to novel page
↓↓↓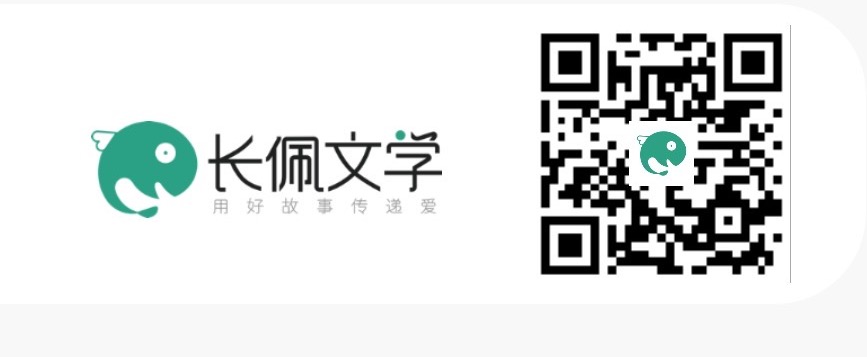 The entire novel literally costs $1 US or less if you pay with alipay!
Please support the author if you can ♡