🚫 DO NOT MAKE EPUBS OR REPOST MY TRANSLATION ANYWHERE INCLUDING WATTPAD FOR 'OFFLINE READING'
The rice cakes were not all finished, so I brought the rest back for Zhou Xin to eat.
He asked me about what happened today. I concealed the fact that the Emperor had helped and only told him that there was someone who tried to frame me but was unsuccessful.
"I heard that it was the Prince of Duan who came to help you bear witness?"
"En, luckily Wangye was there."
Zhou Xin ate a piece of rice cake and then rubbed his mouth, "You need to take care, the Prince of Duan and our Emperor don't get on, it's best you don't get stuck in the middle of the two of them."
I thought deeply about it and thought that what he said was true, since I was the Emperor's person, I should put him first in all matters, even if it was to purposefully be biassed towards him.
At this moment, I noticed that I was already completely willing to fall into the trap that the Emperor had set up, therefore, to understand him better….
I quickly ran back to my room and took out the money that the Emperor had bestowed me and passed it to Zhou Xin. I appealed to him to help me find out more about when the Emperor was still a prince.
Zhou Xin only took a single ingot and said with determination, "This is enough, just wait for my news."
I waited an entire night in anticipation and then when the morning arrived, Consort Shun asked to see me.
Oh, why did it have to be like this, could it be that it was truly so challenging to stay beside the Emperor? These women of the imperial harem wouldn't come making trouble for me one by one right…..
After the previous few incidents, I had learnt my lesson this time. I quickly ran to Zhou Xin's room and told him to go to the back courtyard to inform Yuan Moshu to tell the Emperor that I had been asked to go see Consort Shun.
En, that's right, the Emperor said that I could rely on him.
I did my best to make myself not look so petrified, Zhou Xin told me that as the Emperor's own personal eunuch I needed to show some loftiness.
But it was different from what I imagined, Consort Shun was different from Imperial Concubine Shu, she was particularly warm and amiable, but also beautiful.
When I saw her, I thought to myself, the Emperor was right to come and see her everyday, it was a waste to leave such a beautiful sight.
"Liu-gonggong?" Consort Shun smiled sweetly.
I finally remembered I had yet to greet her, I quickly kneeled, "Consort Shun-niangniang, please forgive me, this servant deserves the punishment of ten thousand deaths."
"You may rise, it is of no consequence." Her voice was also very warm, "I think it is not the first time that Liu-gonggong and I have met?"
I thought about it more closely, aside from that day I hadn't seen her before, unless she meant that day?
"Niangniang, please forgive me, this servant does not remember…."
"The day of the consort selection, you were standing besides the Emperor, I snuck a glance from outside and saw you." Consort Shun said as she signalled for everyone to retreat, and then suddenly her expression changed and she whispered, "The Emperor grabbed your butt."
I immediately blushed and I became incredibly anxious, "Niangniang, please forgive me, it's not what you think. This servant is just a eunuch, the Emperor would do no such thing."
I was already starting to talk nonsense, how could Consort Shun possibly have seen that, how can I explain this? She wasn't going to see me as a love rival now right? But right now I had no intention of gaining favour with the Emperor, plus I was a eunuch, there was no way I could enter the imperial harem, Consort Shun would unlikely go that far right.
After that I heard Consort Shun laugh lightly, "Liu-gonggong need not fear, I was just teasing you, look how petrified you are."
I thought to myself, I was almost scared to death, this Consort Shun-niangniang really knows how to tease.
After that she didn't say much else and asked me to leave, she completely baffled me, I had no idea which part was real and which part was fake.
On the way to Yangxin Palace I encountered the Emperor, when he saw me he directly jumped off the palanquin making Yuan Moshu's face change colour.
I quickly ran forward, "Your Majesty, please be careful."
The Emperor frowned and grabbed my collar, twisting me around, "Did she hit you?"
I immediately realised he was talking about Consort Shun, I quickly waved my hand, "Responding to Your Majesty, no she didn't."
The Emperor finally let go of me and then turned to pinch my cheek, "You were clever today, you knew to come and let me know."
I blinked at him, and then shyly pointed at the eunuchs behind him, the Emperor finally let go of me, he looked forward and said, "Head to morning court."
So it turned out that in order to save me the Emperor did not even manage to make it to morning court.
I couldn't contain the delight building up in my heart, and couldn't care anymore about what Consort Shun had said.
The hall was already filled with civil and military officials who had been waiting for a while. I followed the Emperor the whole way and fanned him.
Today, the grand officials put forth the most regarding the disturbance in the small kingdoms by the border stations, apparently there were two or three small kingdoms which were fighting over land and quite a few Shangqi citizens had been caught in the crossfire.
General Wu's faction thought that the situation was not situation since they were just small kingdoms, even together, they were not Shangqi's opponent1Forgot if I said but if it wasn't obvious, this fake place that is ancient China-like is called Shangqi, but He da-ren believed that this matter must not be taken lightly. The Emperor had not been in power for long, the other countries were probably still in doubt, he believed that importance should be placed on this matter and the best solution would be to send someone to negotiate.
Although I didn't understand fully, I also thought that He da-ren was right, one must never lower one's guard.
As expected, the Emperor said that this matter needed to be discussed further and then he ended the morning court.
Originally the Emperor wanted to return to Yangxin Palace but mid-way, one of the eunuchs from the Empress Dowager came to call him over, he made me go with him. I was very angry about this, the people I wanted to see the least were the Empress Dowager and the Consort Dowager because I thought that they were the two hardest people to deal with in the entire palace, perhaps even the Emperor was helpless against the two of them.
But I could not disobey the Emperor, I could only do my best to make myself invisible.
But how could I possibly hide from the Empress Dowager's piercing eyes, when she saw me, her first words were, "Your Majesty, why have you yet to deal with this little eunuch?"
Oh ~~~ She was being so blunt in front of me, giving me goosebumps.
The Emperor seemed to answer on purpose, "Empress Dowager need not worry, this little eunuch is fun, I will play with him for another few months."
At that moment, I didn't know if he was being serious or lying….
Afterwards, Consort Shun arrived, I finally understand, it was because the Empress Dowager had seen that for the last two days, the Emperor had gone over to the Imperial Concubine Shu's palace, and had come over especially to create an opportunity for Consort Shun to see the Emperor.
It seemed the Empress Dowager was rather satisfied by the Consort Shun and wanted her to be promoted to Empress.
I stood at the side, not daring to move a muscle, I wished that I could find a water jar to hide myself in, the best would be if I couldn't even hear what they were saying.
"Your Majesty, it's the Consort Shun's birthday today." The Empress Dowager made an eye signal to the Consort Shun.
Consort Shun added, "Oh I've troubled Mother Empress to even remember such a thing."
Oh, so that's why, I flattened my mouth. It seemed that tonight the Emperor would be going over to see Consort Shun-niangniang.
Who knew that the Emperor would say, "But tonight I have a lot of memorials to read through, perhaps I will even sleep in Qianqing Palace tonight, something has happened at the borderlands, perhaps we will have to send someone over there." The Emperor purposely showed his distress, "Mother Empress, could I ask you to accompany Consort Shun today?"
Consort Shun's face did not really change at all, but the Empress Dowager was a little displeased, however, since the Emperor was diligent dealing with official affairs, she couldn't make him spend time with his consort at the expense of the country right?
Therefore the Empress Dowager could only watch as the Emperor dragged me away….
Author note
== Mini theatre ==
Emperor: "Scared me to death, I thought that Consort Shun regretted her decision and wanted to bully Liu Xiaoyu, but everything's okay."
Empress Dowager: "Why do I feel like there's something off about this Liu Xiaoyu….."
Support the Author
Author Page
||
Novel Raws
||
Changpei guide
Scan to go to novel page
↓↓↓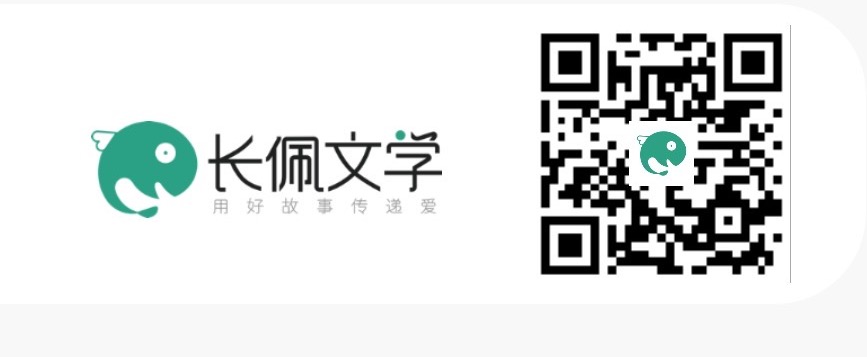 The entire novel literally costs $1 US or less if you pay with alipay!
Please support the author if you can ♡