Take you to have some fun
🚫 DO NOT MAKE EPUBS OR REPOST MY TRANSLATION ANYWHERE INCLUDING WATTPAD FOR 'OFFLINE READING'
Lately, the Emperor seemed to really be busy, I heard that the problems at the border could not be resolved, the best solution would be to have General Wu go but in this case the General Wu would definitely earn another great merit, and the result in the end would be to ask for the late Emperor's eldest prince, Zhuo Wendong to return to the capital.
I knew that the Emperor was very upset, so when he needed me I did my best to obey him and placate him.
But there was something that made me very happy, because he was busy with state affairs, the Emperor was not in the mood to flip any tokens.
Tonight, he was still reading over memorials.
I quietly guarded him, ground his ink, trimmed the candle wick and occasionally fed the Emperor some fruits and snacks.
I endured this to out a quarter past choushi, when the Emperor finally put down his brush.
I quickly helped him to massage his fingers and then passed him a cup of hot tea.
The Emperor was too exhausted, he decided to rest in Qianqing Palace, and did not even wash his face or get changed, instead he directly closed his eyes.
"Your Majesty, this servant will withdraw now."
I helped tuck him in and was about to leave when he muttered, "Let me hold you."
I hesitated for a moment and then said, "Your Majesty, this servant does not dare….."
"Strip."
The Emperor was just as authoritative as usual, and I did not resist, I stripped and then buried myself into the warm covers. There was no need to mention that the Emperor's dragon bed was comfortable, the bedding was soft and laced with his rosemary scent.
I originally thought the Emperor was going to do something pervy again but he only held me from behind and enclosed me tightly in his embrace.
"Liu Xiaoyu, I'm very tired."
"Your Majesty has worked hard."
"I am not a talented and ambitious Emperor, nor do I want to be, I only want to travel and see the sights with the one I like." The Emperor muttered.
My heart dropped, the person the Emperor was talking about must be He da-ren right? But it was strange, lately He da-ren had not really come to see the Emperor, nor did the Emperor really mention him, didn't that mean that I could replace He da-ren? As I thought about this, my face unconsciously started to burn, even if I was filled with delight I still felt ashamed of my own thoughts.
The Emperor's head stuck even closer to me, "Tell me honestly, are you the person from that night?"
I hesitated a lot, but in the end I felt like even if I told him the Emperor would not be angry.
"I think it's you, lately, I've heard you cry out quite a few times, I heard it clearly, why won't you admit it?"
The Emperor said it very softly, I asked on tenterhooks, "Your Majesty, if it were this servant, would you be disappointed?"
"En?" The Emperor did not answer, he only tightened his grip, and wrapped one leg around my body.
I slowly breathed out, "It was this servant, that night, the person that Your Majesty encountered in the Imperial gardens was indeed this servant." I quickly finished speaking and waited for the Emperor's reaction, but after a long while he neither spoke nor moved.
I swallowed, and lightly nudged, "Your Majesty?"
Alright, he fell asleep….
I couldn't say that I was utterly disappointed. I waited until he was in a deep sleep and then lightly dug myself out of his embrace and quietly got dressed and kneeled in front of the bed and lightly kissed his face.
The next day in the early morning, the Emperor still decided to decree that General Wu go to the borderlands.
I watched his side profile the whole time, and saw his helplessness and silent endurance, naturally I also saw He da-ren's confusion.
After morning court, He da-ren actually followed us back to Yangxin Palace.
Originally it was time for the Emperor to rest, even his brows had been knitted into three lines1川 – she says knitted into a 川 character – same diff.
I felt sorry for the Emperor, I wanted to let him rest, until He da-ren stared right at me, I finally reacted and realised that I should retreat at this moment.
"This servant….."
I had just opened my mouth when the Emperor cut me off, "No need to go, Ah-Yan, you can speak. Liu Xiaoyu is my person, he doesn't need to leave."
At that moment, I felt an instant surge of confidence, as if my posture had straightened and my status had been elevated due to the Emperor's affirmation and preferential treatment.
He da-ren was indeed displeased, but he did not say anymore about it and instead went straight into why the decision the Emperor made during morning court was inappropriate.
"And why is it inappropriate?"
"Your Majesty, have you thought about what will happen when General Wu comes back?"
"How could I not know, it's all to bring Zhuo Wendong back to Zhengqi."
"Then if you knew it would be this result, then why do you still send General Wu over there?"
"Then have you ever thought of the fact that the Consort Dowager and General Wu will never give up the idea of allowing Zhuo Wendong to return to Zhengqi, even if this time didn't work, there will be another time, or the next next time. I will just be going round in circles with them, why not just finish this matter off, plus, this matter of the borderlands, Ah-Yan, have you not thought that it was the Consort Dowager's faction who set it up?"
"So what does Your Majesty mean?"
"If they are willing then I will restore Zhuo Wendong's imperial status and bestow him the title of the Prince of Xuan, as for the rest, I have other plans."
As I stood at the side, I heard the two of them go back and forth successively, I felt a little embarrassed. Affairs of the state were indeed complicated, even the Emperor could not get away from internal strife in the imperial court, alas, it was truly harmful to his mind and his body.
He da-ren was silent for a long while before he spoke again, "If that's the case, then this official understands, there's just one more matter, this year's Ten Thousand Year Festival is coming soon, does Your Majesty have any plans?"
"Let's discuss it later, I'd like to rest."
"Then this official will retreat now."
He da-ren finally left, only now did I dare to raise my head and take a look at the Emperor's face.
Who knew that he was currently looking at me too, "Did you understand?"
I shook my head, I had truly not completely understood.
The Emperor beckoned me with his finger, and then embraced me, lowering his chin onto my shoulder, "It's good you don't understand, you don't need to understand in this lifetime, just stay by my side, that's enough."
I didn't know what the Emperor was trying to say but I knew that I was willing to stay by his side, if it could be for a lifetime then that would be the best.
I lightly returned his embrace, "Your Majesty, do you want to go rest for a bit?"
The Emperor nodded, and then he sniffed deeply the back of my neck, "I'll rest on the ta couch for just a little while."
I sat on the ta couch, the Emperor rested his head on my legs, he closed his eyes gently and held my hand, "Liu Xiaoyu, is there somewhere you'd like to go on the day of the Ten Thousand Year Festival?"
At this moment I felt incredibly ashamed and didn't know how to answer.
"Do you want to go home?"
I did not reply, I don't want to go back, my parents sold me, why would I go back there for?
The Emperor used his fingers to rub my palm, "Don't you miss home?"
"No." Being reminded of this still made me somewhat upset.
"Why?" The Emperor's fingers halted.
I said quietly, "This servant was sold into the palace by my mother and father."
The Emperor slowly opened up his eyes, and reached out to caress my face, "Then just stay by my side." Then he closed his eyes again, and started to knead my hand gently once more, "Let's go to Xing Palace2行宫 xínggōng – lit. travel palace, but I already left the others in pinyin and I need consistency lol, but it is any temporary residence of the Emperor when he went out travelling out of the imperial palace, you've definitely not been there, I'll take you there to have some fun."
"Really?" I got excited just hearing about it, the Emperor had several different Xing Palaces, which one would he take me to?"
The Emperor said softly whilst smiling and pinching my arm, "Of course, but you have to pay for your own travel expenses."
"Eh?" How could I possibly afford that? The Emperor was clearly making things hard for me.
I saw that the Emperor still had his eyes closed, his eyebrows smoothed out as he groped around and then he suddenly grabbed my chest and said, "Travel expenses."
Author note
== Mini theatre ==
Emperor: I can only feel a little more relaxed when I am with Liu Xiaoyu, I wish to be far away from all the strife in the imperial court. When I heard that he doesn't miss home, I was a little pleased, this means that he can stay by my side forever.
He da-ren: This Liu-gonggong seems to be a trusted confidante of the Emperor already, I don't know if he's good or bad, I should be on guard.
Translator note

Four more chapters until lockdown lol.
Thanks to those of you who have sent your cp receipts! ♡♡

Please do make use of the guide below if you're interested in supporting the author – it really does cost $1 US or less for the whole book.
Sorry guide is rather iOS-centric, if you are an android user – I'd advise you to join the support authors discord!
Support the Author
Author Page
||
Novel Raws
||
Changpei guide
Scan to go to novel page
↓↓↓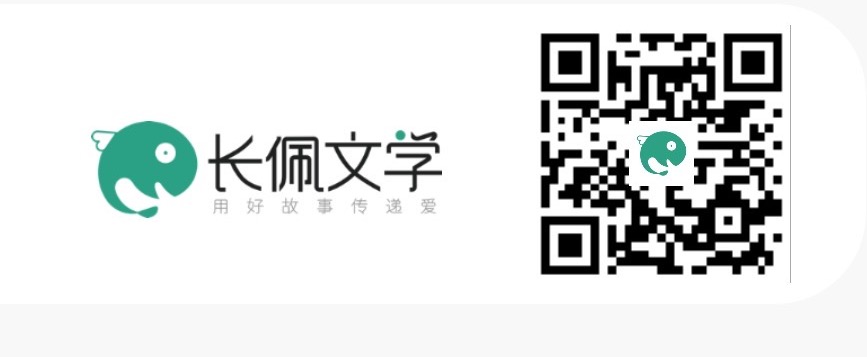 The entire novel literally costs $1 US or less if you pay with alipay!
Please support the author if you can ♡