🚫 DO NOT MAKE EPUBS OR REPOST MY TRANSLATION ANYWHERE INCLUDING WATTPAD FOR 'OFFLINE READING'
As I was looking forward to the Ten Thousand Year Festival, I was also thinking about preparing the Emperor as a gift, since the Ten Thousand Year Festival was the Emperor's birthday, I needed to give him something even if it was small.
Although I had been promoted to Managing Eunuch, my monthly salary was still rather low, plus the Emperor was not lacking in riches and jewels, what could I give him?
What about myself?
Giving myself was an idea because lately I discovered that the Emperor particularly enjoyed getting close to me, 1unfinished sentence here – I guess the author had to delete it due to censorship….
So should I just give myself to him? Plus we had already experienced the intimacy, but I wasn't sure if he'd accept or not, it was a true headache right now.
The Ten Thousand Year Festival was happening soon and I had yet to figure out what to do.
Plus, the Emperor had begun to flip Consort Shun's token again the last few days, so I had yet to find an opportunity to probe him.
It was at this moment that Consort Dowager Wu sent someone to give me some news, they told me that both my mother and father were gravely ill, and did not have long left, they asked whether I would like a favour to leave the palace.
Although I said that I did not miss them, they were still my family.
But for the Consort Dowager to bring me such news at a time like this, even if I was just a little eunuch who was utterly clueless, I still know that it could not be that simple.
The incident with the Emperor punishing Imperial Concubine Shu for my sake had placed me directly in opposition with the Consort Dowager. Also, although the Emperor had flipped the Imperial Concubine Shu's token two or three times, the majority of his time was spent over at Consort Shun's, therefore, the Consort Dowager seeking me out at this time was either to try to pull me to her side or to harm me.
En, I will pretend I never heard this news, I cannot take the initiative to go and find her.
"Please thank the Consort Dowager but I don't wish to leave the palace."
Perhaps the other party was greatly surprised by my answer, the little eunuch messenger opened his mouth wide, "Liu-gonggong, this one dares to ask, don't you want to leave the palace? This is a great opportunity."
I thought about it, "It's great in the palace, I eat well and I have the Emperor's protection, I don't care about leaving."
That little eunuch was utterly stunned, he only replied that he would go back and report whilst in a daze.
I sat down on the step bored out of my wits as I thought about everything that had happened of late and believed it all to be too unreal.
It was important to know that before even in my dreams, I wished to leave the palace, because it was stressful to work in the palace and one could easily attract trouble and end up getting killed.
But it was different now, I felt reassured by the Emperor. At the beginning I was apprehensive but now I was utterly unbridled, I thought that if one day the Emperor wished to kill me, then I must have done something truly heinous.
Plus, if I wished to leave the palace, I could just ask the Emperor directly, since the Emperor already said he would take me to Xing Palace for the Ten Thousand Year festival, why would I need to go and provoke the Consort Dowager.
As I pondered over it, I thought that I had become more smart.
The Emperor finally finished the morning court, he did not return to Yangxin Palace, instead he sent someone to get me to go to the Muqing Pool2沐清池 mùqīng chí – lit. clear bathing pool/pond – basically the Emperor's bathhouse.
The Emperor wanted to bathe in the bright light of day?
It was necessary to know that this was my first time going to this Muqing Pool. Before when the Emperor bathed he did not let me follow, how come he wanted me to serve him today?
The distance between Muqing Pool and Yangxin Palace could not be considered far.
When I arrived there I saw Yuan Moshu was serving outside, he was brimming with smiles when he saw me, "Oh, Xiaoyu, you're here. Quick, go inside. The Emperor said he wishes to have his lunch over here, you should quickly go in and serve him."
Eh? He wants to bathe and dine? The Emperor was so weird.
Although I was puzzled, I still obediently went inside.
Where the Emperor bathed was naturally different, not only was there a pool outside, there was even an indoor pool.
I looked at all the different flowers along the way and gasped in admiration at the enjoyment that my masters were privy to .
Suddenly, I saw a flower that looked kind of like a butterfly. I thought it exotic, and bent over to take a closer look.
"Liu Xiaoyu."
I heard the Emperor's voice behind me, and then a pair of strong arms looped around my waist, and drew me towards him.
I gasped in surprise, and then decided to turn my head, when the Emperor's lips moved to kiss me.
A long and drawn out kiss made me feel utterly intoxicated.
The Emperor turned me around and then picked me up and carried me inside.
He kissed my ear, "Liu Xiaoyu, do you want to bathe with me?"
I tightened my arms around his neck, not daring to turn to face him.
What does the Emperor mean? He was already prepared to have me? But I was still thinking of giving myself to him as a birthday present.
But if he was to force me, I had no way of refusing.
In my confusion, the Emperor was already using one hand to undress me.
"Your Majesty, this is?" I quickly stopped him.
The Emperor ignored me, and began to bite my neck and shoulder.
The slight pain was coupled with a satisfying pleasure, I was still intoxicated, the Emperor then stopped and put me down. He had one hand on my butt and one hand on my face, "Do you know how many times you have cried out recently?"
I was immediately startled and quickly covered my mouth.
No way! Did I really cry out?
The Emperor laughed and leaned in close to kiss my hand and then licked my fingers, "That night in the imperial gardens, I hurt you."
Heavens, I'm really going to melt!
That means that the Emperor knows? Doesn't he mind? My head was a mess, I could only firmly purse my lips.
"What is it, will you still not admit it?" The Emperor said as he picked me up.
I shook my head feeling at a loss, unwilling to utter a word.
The Emperor held me in this way, fully clothed to enter into the bathing pool.
The pool water was warm, after my robes became soaked, it warmed my skin just like the Emperor's hand.
"Your Majesty, your clothes are wet." I said quietly.
"They needed changing anyway……"
I didn't know how to refuse either, so I could only turn away, "This servant… This servant is afraid….."
I felt the Emperor pause, and then it seemed as if he had taken a heavy decision as he placed me to sit on the edge of the pool and unhurriedly took off my clothes, "Don't worry, we won't do it today, I will wait until you're ready."
I simply felt ashamed and didn't want to show my face. At this moment, the Emperor was being way too gentle, if he insisted, I would have no face to resist….
But I decided to endure it until the day of his birthday.
After that, the Emperor and I just bathed together……
When we got out of the pool, I could see that he was exuding a desire that had yet to disperse. I plucked up the courage and said, "Your Majesty, do you need my help? Well, the hand… the hand can…"
The Emperor did not refuse and immediately sat on the edge of the pool, and put me back into the pool….
Just like this, lunch had already passed but no one came to disturb us.
It wasn't until my stomach was growling from hunger that the Emperor reluctantly let go of me, and said fawningly, "Today I'll bestow you some good food to eat."
When the food was being brought out, the Emperor and I were behind the screen getting changed, the Emperor also did not keep his hands to himself.
He told me to face the screen with both my hands up, by chance, I was able to grab the top of the screen, as his hands teased me through my robes.
I gritted my teeth and resisted his teasing until the little eunuch serving the food came to report that all the dishes had come out.
After helping the Emperor get dressed, he grabbed my hand and led me to the side of the table.
Today, the Emperor was in a particularly good mood, there were some really good dishes and his bowl was piled up high.
I was thinking that the Emperor also had times when he had a larger appetite but he actually asked me to sit down on his lap and put that bowl with the mountain of delicious food in front of me, "Eat, I said I'd bestow you some good food."
My eyes immediately widened, I turned towards him in disbelief, "Your Majesty, are you being serious?"
"When have I ever lied to you?" The Emperor smiled as he lightly gave me a peck on my cheek.
I was in high spirits, I embraced the Emperor and kissed him, "Thank you for your grace! Then this servant will dig in!"
I think that I had definitely been spoiled rotten by the Emperor, I had now completely forgotten all etiquette, but it didn't matter, as long as the Emperor liked it, I would have a lot of things I could eat.
Author note
== Mini theatre ==
Emperor: I have to flip the tokens day in day out, luckily Consort Shun is playing along, not like that Imperial Concubine Shu who is always up to something but I'm also a hot-blooded young male…. Especially since lately I've got closer to Liu Xiaoyu. He smells so good, I'm even daydreaming about him during morning court. No, I must have him today. Anyway I've already confirmed that he was the one in the imperial gardens the day of the coup….. But he said he's afraid…. Ah, it seems that there's still emotional scars from that night, I will have to resist…. *cry*
Yuan Moshu: The Emperor really knows how to live it up….
Jin Chu: This Yuan-gonggong is eavesdropping from so far away…..
Support the Author
Author Page
||
Novel Raws
||
Changpei guide
Scan to go to novel page
↓↓↓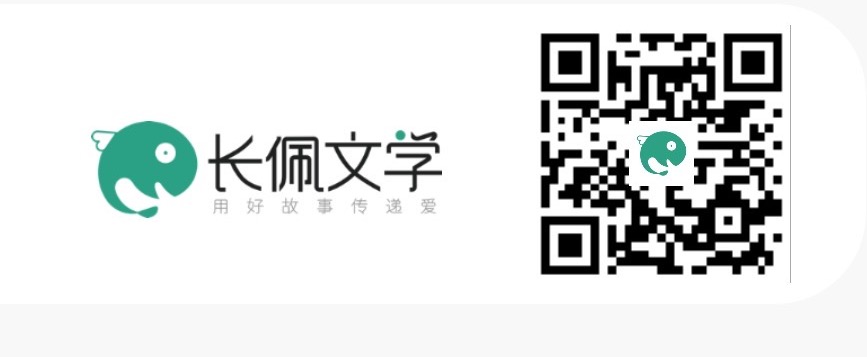 The entire novel literally costs $1 US or less if you pay with alipay!
Please support the author if you can ♡