🚫 DO NOT MAKE EPUBS OR REPOST MY TRANSLATION ANYWHERE INCLUDING WATTPAD FOR 'OFFLINE READING'
⚠️ Nothing explicit but some may find contents to be triggering
Time kept rolling forward and it was now two days before the Ten Thousand Year Festival, the accompanying party who were to travel with the Emperor had already been preparing.
This time, the Emperor chose to go to the Xing Palace of Qingshan not too far away from here, he said that the weather was gradually getting colder, and it was unsuitable to make a long and arduous trek.
Anyway I obeyed the Emperor, it was just that after much deliberation, I had made up my mind to also go and see my parents after leaving the palace.
I was getting ready to bring this up with the Emperor, but who knew that the Emperor who had not flipped a token the last few nights, exactly, set off to Yanxi Palace.
Imperial Concubine Shu again, I heard that she was also coming to Xing Palace, it seemed that the hostility between the Emperor and the Consort Dowager and Imperial Concubine Shu had already been resolved.
Since this was the case, then I'll just wait until tomorrow to tell him.
I lay on the bed, my brain just filled with the silhouette of the Emperor. Lately, he and I were only missing the last stage of piercing through the thin paper window. I made up my mind that on the day of his birthday, I would not only offer my own body to him, I would also own up to the matter of the day of the coup.
I hope that the Emperor will feel happy that day because of me.
I took out the Emperor's handkerchief once more and folded it into a little rabbit to place beside my pillow. I will sleep with it tonight.
In my daze, I heard someone knock on my door.
I rubbed my eyes and got up to open the door, unexpectedly it was Yuan Moshu.
It was so late in the night, what had he come for? Could it be that the Emperor had returned?
"Xiaoyu, quick." Yuan Moshu looked flustered, "The Emperor is waiting for you at Muqing Pool."
Eh? Why go bathing in the middle of the night?
As Yuan Moshu urged me to hurry, I was obliged to quickly get dressed.
"Eunuch Superintendent Yuan, what exactly is happening?"
"Shhhh, lower your voice, just get over there, I will follow in a bit." Yuan Moshu placed an outer cloak over my shoulders and helped me put my hat on, and then led me to the back door.
Jin Chu was waiting there.
Before waiting for me to greet him in obeisance, he pulled my arm, "Time is of the essence, Liu-gonggong, please follow me."
He walked very quickly, if he wasn't dragging me, I'd definitely be unable to keep up.
This kind of pressing situation made me immediately feel frightened. What exactly was the matter that the Imperial Guard Jin Chu had to personally come and accompany me, could it be that something had happened to the Emperor?
The more I thought about it, the more flustered I became. Luckily, we very quickly arrived at Muqing Pool's door.
Jin Chu sent away the imperial guard guarding the door and pushed open the door, he whispered to me, "Liu-gonggong, the Emperor has been poisoned."
I was stunned, I almost fell, fortunately, he was supporting me.
"Liu-gonggong, don't worry, it is not a life-threatening poison, but….." His voice sounded a little awkward, "All in all, the Emperor said that it can only be you, quickly go in, thank you for your trouble."
His words were a little mystifying, I did not grasp its meaning at all, in my mind, I only knew that the Emperor had been poisoned and he needed me. They wanted me to find an antidote? But I didn't understand medicine, so why didn't they summon the imperial physician?
Although I was highly hesitant, I still threw caution to the wind and went inside.
The room with the hot pool was lit by weak candlelight. I saw the Emperor's silhouette through the paper window in the distance.
I quickly walked up to the door and pushed it open to enter.
The pool water was hot and continuously releasing steam. The Emperor was standing in the middle of the pool, his long hair scattered, and he was not wearing anything.
He raised his head to look at me, his deep eyes at this moment looked vacant, when I looked closely, it seemed that his eyes were unfocused.
"Your Majesty?" I called out softly but he was still looking at me vacantly.
I noticed that his face was extraordinarily red, I suddenly understood what Jin Chu meant by a non life-threatening poison.
After a moment, I took a deep breath and began to undress.
It seemed that it could not wait until the Ten Thousand Year Festival…..
I unhurriedly got into the water, and step by step walked over to the Emperor. In the misty room, I tiptoed over to him and put my arms around his neck, delivering myself to him.
The Emperor's natural instinct was to pick me up, after that the events that followed became unruly….
I was lying on my side at the side of the pool, my arm was hanging down into the water, the pain arrived like on schedule, my eyes welled up with tears, and mixed in with the hot pool water.
The Emperor did not notice, he only changed the manner of tormenting me, until the break of dawn, it was still not finished.
"Your Majesty….. Stop…." I weakly pushed him, I felt like my entire body was broken, if this continued, I would probably die….
But the Emperor did not hear my plea.
My arm fell down powerlessly and made contact with a wooden ladle. At that moment, I made the decision to save myself.
I used all of my remaining strength to swing the ladle, the Emperor groaned and then fell down, face planting into the water, pool water filtering into his mouth and nose.
Ah, wasn't I just seeking punishment for myself!
Luckily, he had completely fallen into the water, otherwise with my weak legs and hoarse voice, I was unable to even call for help, let alone jump in to save him.
I used all of my strength to pull his head out of the water.
"Your Majesty, Your Majesty, you can't die……" If you die I'm done for!
My throat was unbelievably dry, I could not make any real sound. At this moment, I remembered the time I saved that person all those years ago.
That's right, I only needed to give him mouth to mouth.
So I awkwardly pinched his mouth and then took a deep breath in, leaned over and slowly blew into his mouth.
Finally, he seemed to react slightly. I looked at him with delight but he called out "Ah-Yan" in a confused state.
I immediately moved my hand away from his face, a hole seemed to have torn open in my heart, tears streamed down my face.
So it turned out, the Emperor's heart was still yearning for He da-ren.
I actually thought that he would forget He da-ren and like me instead, why did I overestimate myself so much!
Enduring the enormous pain, I put on my damp robes and staggered to the door to leave.
Yuan Moshu and Jin Chu were waiting outside at the main entrance, when they saw my battered and exhausted state, they were both a little taken aback.
I did my utmost to hold back the sounds of my weeping, and used my almost lost voice to plead with them to keep this night a secret, if the Emperor did not remember then they should not tell him about it.
I think he definitely wouldn't remember because I'm not He da-ren.
I looked at them expectantly, Jin Chu was frowning and nodded at me, whilst Yuan Moshu looked distraught as he put a cloak over my shoulders.
It was best to take advantage of the fact that dawn had not completely broken to rush back to Yangxin Palace.
After returning to Yangxin Palace, Yuan Moshu supported me back to my room, and personally went to get me some water to clean up.
"Eunuch Superintendent Yuan, I can do it myself." I was too embarrassed to let anyone see the current state of my body.
Yuan Moshu guiltily held my hand, he was choked with emotion, "Xiaoyu, it's all my fault. Last night, it was inappropriate for the Emperor to go there in his situation, plus, he kept asking for you, so I….."
"I don't blame you, I was completely willing."
"Alas….."
"I'm fine, don't tell the Emperor."
I asked him to go outside, and then I slowly looked over myself, washed myself clean and then finally lay down on the bed, with a heart filled with grievance and my eyes filled with tears, until I finally fell into a deep sleep.
It would be best if no one knows this matter, and no one remembers it….
Author note
== Mini theatre ==
Emperor: I've been placating Liu Xiaoyu the last few nights in order to be able to successfully eat fish the night of the Ten Thousand Year Festival, but I couldn't not flip the token tonight. Consort Shun is fine but Imperial Concubine Shu, I really don't want to take her with me…. Originally we were having a good discussion, and then suddenly I felt jittery and restless, I felt a burning that was hard to bear. I immediately understood that I had been given a stimulating drug. Imperial Concubine Shu already began to undress, if I hadn't asked Jin Chu to guard outside in advance, I probably would have lost my chastity….. After that, I don't really remember, when I woke up I was lying in the side wing of Muqing Pool. Yuan Moshu and Jin Chu had matching stories, that they had helped me get through it by bathing me the entire night in the warm pool water. But in my daze, I remember I seemed to have seen the person who saved me when I was little, was it Ah-Yan? He wouldn't be in the palace at this hour! Who was it? My heart is suddenly rather confused…..
Yuan Moshu: Xiaoyu is so pitiful….
Jin Chu: The Emperor really doesn't know how to be tender and cherish the other party….
Support the Author
Author Page
||
Novel Raws
||
Changpei guide
Scan to go to novel page
↓↓↓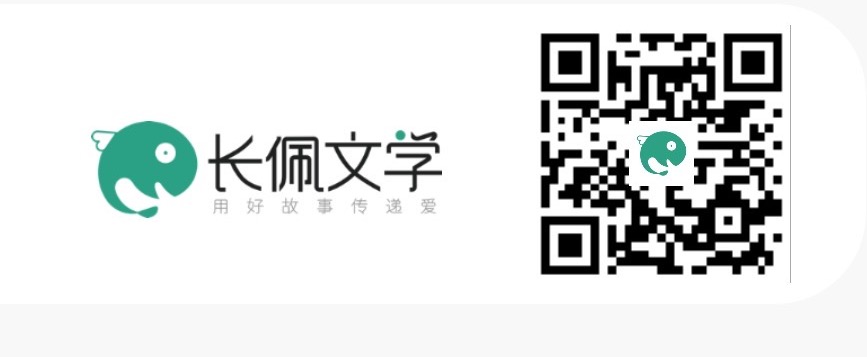 The entire novel literally costs $1 US or less if you pay with alipay!
Please support the author if you can ♡