Summoned by the Empress Dowager
🚫 DO NOT MAKE EPUBS OR REPOST MY TRANSLATION ANYWHERE INCLUDING WATTPAD FOR 'OFFLINE READING'
⚠️ Next chapter will be locked to proof of purchase in accordance with the raws.
I slept until noon when Yuan Moshu finally came to wake me up.
He told me that the Emperor was not feeling well and had asked for me to serve him, but he also knew that I was not feeling well either.
"Xiaoyu, I've already informed the Emperor that you're not well but….." He looked rather uncomfortable, but I knew that he was in a bind.
I did my best to crawl out of bed, and endured the immense pain and discomfort emanating from my back down to my butt. I smiled at him and said, "It's okay, Eunuch Superintendent Yuan, go back and inform the Emperor that I will be arriving shortly."
After Yuan Moshu left, I finally broke down into tears again.
As soon as I remembered the events of last night, my heart felt like it was being pricked by a thousand needles.
But even though I had been tormented to such a state, I could not feel hate towards the Emperor. He was the supreme sovereign and could like an existence that was impervious to reason, who was I to claim him as my own alone.
After steadying my mood, I dragged my battered and bruised body to the Emperor's bedchambers.
Yuan Moshu's worry was overly evident in his gaze, I shook my head at him, signalling to him that there was no need to be this way.
The Emperor seemed to be ill, he was lying on the side on the ta bed, with both his eyes closed and his eyebrows tightly knitted as if he was highly distressed.
I scurried over there, "Your Majesty, this servant has arrived."
The Emperor suddenly opened his eyes, he looked exhausted as he beckoned me over with this hand, "Come here."
I knew that he wanted me to go over and sit on the ta bed, just as I had done before, but today, I was in a lot of pain, my backside was still aching dully……
I only moved closer to the front of the ta bed1Basically a wooden frame with cushions, so it can be like a 'sofa' or a 'daybed' see these: https://kknews.cc/culture/2pj66g.html, "Your Majesty, what are your instructions?"
The Emperor naturally noticed something was off, "Do you have a sore throat?"
I immediately cleared my throat twice, "Apologies to Your Majesty, this servant, this servant has caught a cold….."
"Liu Xiaoyu, how are you so weak?" The Emperor's tone contained a hint of dissatisfaction, "do you need me to help you replenish your health?"
"Thank you, Your Majesty, this servant is undeserving…."
The Emperor patted the bed, signalling for me to take a seat.
My insides were in knots, if I sat down I would be doing a great disservice to my butt, but if I didn't sit down then the Emperor would definitely be suspicious.
Perhaps I was pondering for too long, the Emperor revealed an annoyed expression, "What is it? Quickly come over."
Both my hands grasped my robes and I slowly lowered my head, at this moment, I needed to think of a credible excuse.
But what kind of excuse could make the Emperor accept this?
"Liu Xiaoyu?!" The Emperor's voice clearly carried some anger.
Feeling pressed, I blurted out, "Your Emperor flipped Imperial Concubine Shu's token again last night right?"
When I said this, both the Emperor and I were stunned.
But the displeasure on his face turned into embarrassment.
"I….."
"Didn't Your Majesty say that you would not show special favour towards Imperial Concubine Shu?" I was not sure whether I had managed to grasp a hold of a life-saving straw or it was a projection of my most inner thoughts, but I began to continue complaining, "Didn't you also say that you would not leave her a leg to stand on in this palace? But now the Emperor is going over to Yanxi Palace two or three times a week, it must be because Your Majesty and the Imperial Concubine Shu-niangniang have deepened your conjugal connection …."
The Emperor sat up from the ta bed, and reached out to pull me over, but I decisively evaded him.
"Liu Xiaoyu?" The Emperor's gaze was filled with disbelief, "You would actually avoid me?"
I immediately kneeled on the floor, "Your Majesty, please forgive me. This servant, this servant deserves to be punished."
"You!"
I didn't dare to look up, I only heard the Emperor get up and then I felt the enormous feeling of being enveloped.
The Emperor was squatting in front of me, "Are you reproaching me?"
At this moment, I could not hear any hint of pleasure or dissatisfaction in his voice, and I was already regretting my own impetuousness.
"This servant wouldn't dare, Your Majesty, please forgive me….."
After a long while, the Emperor finally got up and moved away, "Fine, you can go."
I didn't dare to dawdle, I immediately got up, took my leave, and withdrew.
Having made it out of the Emperor's sleeping quarters, my entire body felt like a pile of mud, not only were my legs completely weak, it seemed like even my heart had stopped beating.
I could not determine whether I had managed to escape from calamity, I also could not be sure that the Emperor would look into things further, given that my manner was extremely rude, I actually argued with the Emperor and even spoke so impolitely…..
I had definitely lost my mind, eek.
Just as I was living in fear the entire day, I discovered that the Emperor did not seem to mind, he was just as busy as before, if he wasn't reviewing memorials, he was organising them for the road.
Two days later, it was time to head to Xing Palace, he probably just wanted to finish off official business before setting off.
Because my usual duties were to serve the Emperor, and he had not summoned me over, he would probably not summon me again, therefore, I was just wandering around idly in the palace….
Aside from feeling regret about my own rude impulsiveness, even more, I missed the Emperor.
"Xiaoyu!"
I currently had my head pressed against the palace wall in regret when I heard the familiar voice of Xiao Chun behind me that I had not heard in a long time.
Originally I should have felt delighted but I was unable to lift my spirits.
Xiao Chun was holding a bundle of something in his hand, as he lightly patted me on the shoulder, "Xiaoyu, are you okay?"
I nodded my head, "Xiao Chun, sorry, what I promised you before….."
"It's fine, I'm already out of there anyway right?" Xiao Chun cut me up, "How about you, why are you wandering aimlessly alone?"
I sighed but could only shake my head, since the matter involved the Emperor, I could not say that I, a little Eunuch out of adoration for the Emperor, had actually spoken rudely to him.
Xiao Chun did not question me further, instead he opened his cloth bundle to show me.
Inside, it was filled with taels of silver and all sparkling brightly."
I immediately jumped back from fright, Xiao Chun pulled me over, and then swept a hand over the top of the contents of his cloth bundle.
"Xiao Chun, this is?"
"Xiao Chun, this is enough for me to live on for a lifetime." Xiao Chun calmly put away the cloth bundle, "Let's go, the Empress Dowager wants to see you."
So I was dragged over to Shoukang Palace by Xiao Chun.
On the way there, he told me how the Empress Dowager had brought him out of the Palace Laundry Service, as well as all the things he had done to butter up the Empress Dowager during this period of time in order to be bestowed with such a hefty reward.
Although he spoke with a lot of embellishments, I still felt like something didn't add up. Particularly, the way that he spoke and his tone of voice which brought an overwhelming sense of superiority which also made me feel very uncomfortable.
At this moment, winter was soon approaching, the Empress Dowager's Shoukang Palace had long already begun burning coal to keep warm.
It was two completely different temperatures stepping in from the outside.
The Empress Dowager was hugging a fur hand warmer, as she rested against the ta couch.
I was about to greet her but Xiao Chun stopped me and advanced forward to announce, "Empress Dowager-niangniang, I have brought Liu Xiaoyu over."
The Empress Dowager did not open her eyes immediately, she just made a noise of acknowledgement.
I was feeling gradually feeling more and more unsettled following the passage of each second passing. Having been through a lot the last few days, I was even more certain that everything I did in the palace I had to do with the utmost prudence.
But today I let my guard down because the person who came was Xiao Chun. Naturally, due to this fact, I thought that there would be no danger, but right now, it didn't look too good for me….
The Empress Dowager finally moved, Xiao Chun quickly went forward to support her, and I also quickly kneeled on the ground to observe etiquette.
"This servant, Liu Xiaoyu greets the Empress Dowager, and wishes the Empress Dowager fortune and serenity."
"En, you may rise." The Empress Dowager still seemed languid, she first used some water to rinse her mouth and then picked up and placed into her mouth a few segments of pre-peeled tangerines on the table.
When he was done eating, she finally spoke to me, "Liu-gonggong, I asked you here today as I have a matter to entrust to you."
"Empress Dowager-niangniang, please instruct me, as long as it is something this servant is capable of carrying out, this servant will do his utmost." Although this is what I said, I was still pleading inside that the Empress Dowager was not going to give me any preposterous tasks, even better, if it was nothing at all.
"Since Liu-gonggong is so understanding, I will be frank." The Empress Dowager shot Xiao Chun a meaningful look and the latter fished out a small medicine pouch out of his lapel and passed it to me.
Seeing me reach out to take it, the Empress Dowager continued, "I am aware of the matter between you and the Emperor."
I quickly kneeled back down, "Empress Dowager, please investigate this thoroughly. This servant is just a lowly eunuch, and could not possibly disgrace the Emperor."
The Empress Dowager laughed out loud, "Liu-gonggong, don't make a spectacle with your words. What you have in your hand is a prescription I asked for from the imperial physician, it's an aphrodisiac, you just need to find a way to give it to the Emperor over a long period, until Consort Shun gives birth to a son. As for the matter between you and the Emperor, I will turn a blind eye to it, how about that?"
Urm…. After hearing what the Empress Dowager said, my mind was a mess. The Empress Dowager wants me to medicate the Emperor?"
The Empress Dowager continued, "Liu-gonggong, you do not need to hurry to give me a response, I just want to ask for your help, since there are many people that covet my great Shangqi. The Emperor ascended the throne young, and there are many people who don't agree with his governance. In the end, if he has no heir and there are even rumours that he is giving the cold shoulder to his imperial harem for a castrate, then he will not be able to keep this position for long."
When the Empress Dowager was done speaking, I was so frightened, I was paralysed on the floor.
The result was so serious and was the same as what He da-ren had said, didn't this mean that the Emperor was already confronted with such criticism? And I was so rude to him, no, no, I need to be like this, I need to draw a clear line between us. He is the Emperor, how could I disgrace the Emperor like this, it can't be because of me a lowly eunuch that the ruler is dishonoured.
"Liu-gonggong, you should consider this matter thoroughly." The Empress Dowager dropped that last sentence and then asked Xiao Chun to drag me out.
I was in a daze for a long time, my brain completely muddled, I could no longer be as I was before unyieldingly missing the Emperor but medicating him was something that I could not do.
Feeling distressed I looked at Xiao Chun, "Xiao Chun, I can't do it, please can you let the Empress Dowager for me."
Xiao Chun grabbed both of my shoulders, "Liu Xiaoyu right now, it is not whether you can do it or not. Since the Empress Dowager called you over, that means she has already made concrete plans, even if it is not you who carries it out, there will be someone else, why don't you take advantage of this opportunity? You like the Emperor right? Since the Empress Dowager said that she would turn a blind eye, then you shouldn't refuse so readily."
Seeing the anxiety in Xiao Chun's eyes, I really didn't know whether I should continue to refuse at that moment.
He patted me on the shoulder and accompanied me back to Yangxin Palace.
"Think it over, don't take the decision lightly." He repeated before he left.
I sat in my room, staring at the medicine pouch in my hand, I then gritted my teeth and placed it into the cupboard.
I will decide when I have seen the Emperor again, I think I should first apologise to him for my impudence earlier, perhaps I could also confirm once more the place that I occupied in the Emperor's heart.
But what took me by surprise was that two days before heading to Xing Palace, the Emperor never summoned me over, even if I bumped into him in the courtyard, it was only I alone who greeted him in obeisance.
Has the Emperor already become fed up with me? Wasn't it a little too fast….
He wouldn't go to Xing Palace and not take me, right?
As soon as I thought about this possibility, I felt distraught. The night before setting off, I did not sleep at all. In the early morning, I got dressed and sat on my bed in wait, afraid that the Emperor might actually not take me along.
Luckily, in the end, Yuan Moshu did come to get up, but he was very quiet as if he was hesitating to tell me something, which made me feel even more on edge…..
Author note
== Mini theatre ==

Emperor: Liu Xiaoyu is definitely jealous, that's the first time he has been so rude to me, en, interesting….. I'll wait until the day of my birthday, and then I'll definitely have to eat that fish! So, these last two days, I have been occupied with investigating the matter with Imperial Concubine Shu poisoning me, but whatever I drank and ate was first checked by Yuan Moshu, this is so strange! Something is off…..
Translator note
Apologies for being MIA the last two weeks, I started a new job which has been exhausting and I've basically been passing out at 9pm every night lol. Hopefully, my old body will get used to the new routine/commute soon!
As mentioned a crippling number of times, the rest of my translation will be locked to proof of purchase, if you have already sent me your pop – use below to get the password for chapter 33+
✩ NEXT PASSWORD REQUEST ✩
If you have provided proof of purchase for IALCE send the next password to yourself below with the email you registered with.
If you are not verified for IALCE and you want to continue reading my translation, please see below about how you can support the author – thank you ♡


Support the Author
Author Page
||
Novel Raws
||
Changpei guide
Scan to go to novel page
↓↓↓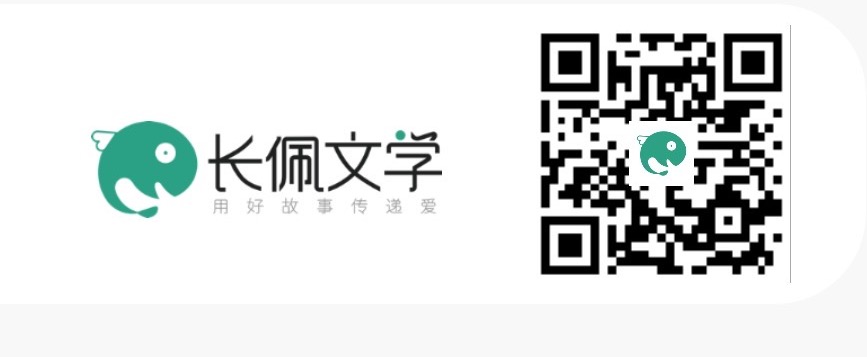 The entire novel literally costs $1 US or less if you pay with alipay!
Please support the author if you can ♡