Another unexpected encounter
🚫 DO NOT MAKE EPUBS OR REPOST MY TRANSLATION ANYWHERE INCLUDING WATTPAD FOR 'OFFLINE READING'
Xiao Chunzi accompanied me back to our room to pack up my things.
"I heard that Eunuchs of the first rank sleep in rooms for two. Xiaoyu, I'm so jealous of you."
"Oh that's right. After you've gone, you must come back to see me often."
"Also, you need to remember your three don'ts – you must remember to not show off, to not get involved in other's business and to not assist any factions."
He continued to blabber on incessantly, whilst I was still feeling rather unsettled. That's right, back then Ma-gonggong had told me the three don'ts but now I've probably broken each one.
I picked up my little cloth bundle, I stared at Xiao Chunzi very seriously and said, "Xiaochun, first return the reward I gave you before back to ge…."
I knew that since I was going to Yangxin Palace, the money and jewels were bound to come into use.
Xiao Chunzi picked up the small bundle of rewards and cursed, "Liu Xiaoyu, you're truly a great friend of mine huh!"
I giggled, and put the bundle back into my lapel pocket, "I will come back and see you often."
"Look after yourself."
"En, you too."
And just like this I said goodbye to my best friend and headed alone to report to Yangxin Palace.
Coming here again, my mood was completely different.
Last time, I was just a normal eunuch, I was naively marvelling at the grandiose and sumptuous palace but this time, I was already looking for a well I could jump down or a beam to hang from.
The eunuchs and palace maids who passed me all looked at me with curiosity, some were even looking at me with adoration. I think, perhaps, that day when I heroically saved the Emperor, I had become famous.
"Are you Liu-gonggong?" A delicately pretty and elegant eunuch came before me.
I nodded obediently.
"I'm the new Managing Eunuch of Yangxin Palace, Yuan Moshu, you should follow me."
"Thank you Managing Eunuch Yuan."
Oh…. His name sounded so good1袁墨书 – Surname Yuan, 墨 mò = ink or corporal punishment consisting of tattooing characters on the victim's forehead also the same 'mo' in MXTX, 书 shū book; letter; not really that refined, little biscuit is really just a bit dumb 😉, it sounded so refined, I thought to myself whilst following behind him to the side wing.
Yangxin Palace was divided into two halls – front and back. The front hall was divided into the main hall and then two side wings; it was the place where the Emperor received his high-ranking officials. The hall in the back was the Emperor's sleeping quarters, in total, there were three rooms, which currently contained no beds, those three rooms had five more smaller connecting rooms. It was said that these rooms would become the living quarters of the future Empress and the imperial consorts as well as their children. Behind the hall in the back, there were a dozen surrounding rooms. The rooms were small and crude, these were the living quarters of the eunuchs and the palace maids, but this was a hundred times better than the living quarters of the Palace Laundry Service.
I was brought into the fifth room on the eastern side, it was a two-person room.
Yuan Moshu said, "Can I call you Xiaoyu?"
"Yes, of course."
He smiled, "Okay, then first of all, I will explain to you the current situation in Yangxin Palace. Right now, there are 36 eunuchs and 28 palace maids. The Head Eunuch and the Eunuch Superintendent are both currently empty. I am the Managing Eunuch and currently holding the highest position, the Managing Palace Maid is Zhaoqi-gugu2姑姑 gūgu – usually means paternal aunt but in this case it's like a respectful way to address a more senior palace maid, she has been serving the Emperor since he was just a prince. Following that, there are two Eunuchs of the first rank, ten Eunuchs of the second rank, and the rest are Eunuchs of the third rank. You and the other Eunuch of the first rank will live here together3I made up most of these eunuch positions/translated literally as it's not based on a dynasty, some are real positions, some are not.
I did everything in my power to memorise what Yuan Moshu was saying to me, and then I asked with hesitation, "Managing Eunuch Yuan, urm… What about Jiang-gonggong?"
Yuan Moshu smiled meaningfully, "It seems that Xiaoyu is still unaware. Last time when there was an assassination attempt on the Emperor, Jiang-gonggong's heart disease came back, he has already been sent out of the palace to live out the rest of his days in peace." After he was done talking he left.
But my mind was still buzzing with thoughts, one can actually leave the palace?
I couldn't help thinking about this, did that mean that if one was old or gravely ill, one would be sent out of the palace? If I was gravely ill, I wonder if the Emperor would agree to let me leave the palace?
But anyway, I should still think about the matter at hand.
The room was very bright, it seemed that Zhou Xin slept on the bed on the left so I could only sleep on the bed on the right.
Beside the bed, there was a small cupboard, it should be for our clothing and everyday products.
I casually put everything inside and then touched my bag of rewards, thought about it and finally decided to put it inside. The room only had the two of us, it wouldn't get stolen right?
I took a deep breath in and took in my surroundings. I inwardly vowed to myself, if I could live here safe and sound then I would definitely do my job well and I would not violate another of the three don'ts principle.
My roommate was called Zhou Xin, and it was someone who had a really strange personality.
The first time we met was not a pleasant experience. I said hello to him but he simply rolled his eyes at me.
Therefore, after a few times of a hot face sticking against a cold bum4热脸贴了冷屁股 rèliǎn tiē le lěng pìgu – keeping this cuz it's funny. Like "getting the cold shoulder" type thing, I was no longer willing to talk to him. Anyway, we'd do our own work and sleep on our own sides.
Luckily I knew Xirou, after she found out I had transferred over, she took me to some familiar surroundings, showed me the ropes and naturally introduced me to necessary people.
What I couldn't have expected was that the Emperor didn't seem to notice me at all. I had been at Yangxin Palace a little over a month but I had never even bumped into the emperor.
According to some of the others, the Emperor had recently ascended the throne and had a lot of matters of the state to deal with, especially since the consort selection for his imperial harem, as well as the armed rebellion led by the former dynasty's eldest prince had yet to be sorted.
So he did not actually spend much time at Yangxin Palace but instead lived in Qianqing Palace5乾清宫 Palace of Heavenly Purity – looks like author is using Qing dynasty palace names
I was also very satisfied with passing my days like this. It was better to have the least contact with the Emperor as possible in case he remembered that night, I wouldn't know how to explain.
But good things never last. On this day, the little eunuch who was supposed to grind the ink for the Emperor fell ill and I was the newbie so I had to take his place.
"Managing Eunuch Yuan, can I not go….." I really didn't want to go.
Yuan Moshu must have been flabbergasted that there could be someone who was unwilling to serve upon the Emperor. He looked at me with disbelief, "Off you go, quickly."
Wracked with nerves, I entered Qianqing Palace for the first time.
The door of the main hall was closed. I went to the main entrance and knocked on the door but I heard the Emperor's pleading voice.
"Ah-Yan, why won't you respond to me?"
"Your Majesty, please excuse this official for misspeaking. You and I are separated by our statuses as Emperor and Official. I have thought of you as my younger brother since I was young, and in the future, with my father, I will aid you to become a worthy ruler…."
"But how does this conflict with my feelings for you? If being the Emperor means I can't be with you, then I don't want to be the Emperor."
"Your Majesty, please put the state of the nation first."
"You don't feel anything for me at all? Then why did you save me back then?"
"Saving you is this official's duty!"
"Well… well… was it your duty to kiss me back then?"
"When did this official…."
I seemed to have once again heard something that I shouldn't! I was thinking about fleeing when Yuan Moshu who had just arrived shouted, "Xiaoyu, why aren't you going inside?"
The voices in the room immediately went quiet.
I stood flustered at the same time at wit's end.
He da-ren pushed open the door and came out, he stared at me fiercely, but I could only immediately kneel, "This servant greets He da-ren."
Following that, there was the sound of footsteps walking away.
I lifted my head and saw that Yuan Moshu looked very embarrassed, he passed the bowl of bird nest soup to me and then indicated with his eyes for me to go in.
But I really didn't want to go in, if I went in now, wasn't I choosing death…..
"Well come in then!" The Emperor did not seem happy at all.
I could only accept my fate and walk in, "this servant greets Your Majesty."
"Look up."
I'm done for….
I knew that I must have had the weirdest expression on my face because the Emperor stared at me in an odd manner, "Liu Xiaoyu?"
Oh, the Emperor actually remembers me!
"Yes, Yes it is this servant."
"You again!" The Emperor came over in a fury, he slapped the bird's nest soup out of my hand, "Are you some sort of peeping Tom!"
"Your Majesty, please spare me, Your Majesty, please spare me, this servant did not do it on purpose. This servant, this servant came to grind the ink!" I was kneeling on the ground as I ferociously begged for my life. I'm only eighteen years old, I don't want to die yet ! !
After a long silence, the Emperor's face suddenly changed, "You can get up, grind the ink."
Eh ? ? ? This change was way too fast, I was unsure whether I should actually get up or not….
The Emperor ordered someone to bring me a small table, and asked me to half kneel on top of it whilst grinding the ink. How weird, why must I do it like this, plus I had no idea what the Emperor was doing behind me, his hand seemed to keep making contact with my bum here and there but I didn't dare to move…..
Author note
== Mini theatre ==
Emperor: Why is this Liu Xiaoyu always eavesdropping? He can't be a spy sent by the Empress Dowager or the Consort Dowager right? This time I really wanted to sentence him to death but when I saw him kneeling, he had his bum raised particularly high and then I remembered, his bum looks so familiar. I made him grind the ink as I measured with my hand. The width, the height – it matched up with the one in my memory, now I just need to feel it properly and hear the sounds again…. Hmmm… I need to think of a way to confirm the feel of it.
Support the Author
Author Page
||
Novel Raws
||
Changpei guide
Scan to go to novel page
↓↓↓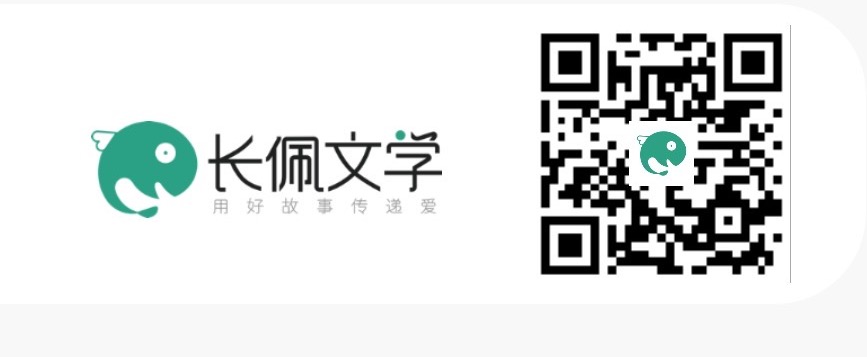 The entire novel literally costs $1 US or less if you pay with alipay!
Please support the author if you can ♡