🚫 DO NOT MAKE EPUBS OR REPOST MY TRANSLATION ANYWHERE INCLUDING WATTPAD FOR 'OFFLINE READING'
📌 Translator note
I forgot to say that when the Emperor speaks he uses his own specific pronoun for Emperors which is 朕 zhèn. However, I find using 'we' or 'this Emperor' to be clunky, therefore, unless he specifically uses a different 'I' in raws or the language usage is relevant to the story, I won't be footnoting it.
I had just returned to my sleeping quarters when the gonggong from Yangxin Palace came to bestow my reward.
The room became lively instantly, it was necessary to note that the eunuchs and palace maids who resided here were considered to be the lowest level of servants in the entire palace, when would they have ever seen a bestowment from the emperor with their own eyes.
Everyone congratulated me, whilst I was still scared witless and even had nightmares all through the night.
I was trembling in fear like this for several days, so long that the novelty had even worn off with the servants sharing this room. The Emperor also never remembered me.
This was truly fortunate, originally I was getting ready to commit suicide by throwing myself down the well, because if I was charged with the crime of kicking the Emperor, I would probably suffer the punishment of being split in five by horses.
However, there was someone here whose mood fluctuated more than mine, and that was Zhu Youcai. In the beginning he kept saying that this reward was an opportunity that he had given to me. If I hadn't gone to fetch the clothes in his stead, how could I have gained such a great reward.
But now, he was saying that everything was up to fate, what was not fated for oneself, one will never get.
I thought what he said was right! So the rewards I received I just put aside, afraid that one day the Emperor might request I return them.
During this period of time, I also found out about the relationship between the Emperor and that guy called Ah-Yan.
One of the little palace maids, called Xirou, who worked in Yangxin Palace, came from the same town as Xiao Chunzi.
I used a roast goose to get the information from her.
We had originally made an appointment to meet at the Palace Laundry Service, but Xirou said she was afraid that we might be seen, so she insisted that we meet at the tall tree in the southeast corner of the imperial gardens. She said that it was less frequented and we would be unlikely to be spotted there.
Although I was a little reluctant, in order to get the information, I had to agree.
On this day, seizing the opportunity that our masters were having lunch, we both arrived at the agreed location. Xirou gnawed on her roast goose as she spoke, "Did you know that before our emperor ascended the throne, he was the ninth prince?"
I nodded.
She had some grease on the corners of her mouth as she stretched her neck to check their surroundings and then said very secretively, "The Ah-Yan that you are asking about should be the Grand Chancellor da-ren, He Zhongyan right? The two of them have known each other since they were young. He da-ren is the son of the Grand Preceptor, he often followed the Grand Preceptor into the palace to teach. I heard from Zhaoqi-jiejie that the Emperor had an accident when he was six or seven years old, after that his health has always been poor. Usually he rarely steps foot out of his room, even his behaviour became strange. Everytime he sees He da-ren he is especially gentle and obedient, therefore, when the Emperor ascended the throne, he immediately appointed He da-ren as the Grand Chancellor."
"Why?" I asked curiously.
"It seems… it seems that there was an incident where He-daren saved the Emperor, and since then the two have had a close relationship."
Oh, so it turns out he had saved him before, no wonder, but I always believed that something was off about this."
Xirou ate the entire roast goose in a matter of minutes, and then she dug a small pit and buried the bones. I finally understood why she had asked to come and meet here!
In order to not attract attention, Xirou left first whilst I waited for a small while in the same place.
I sat on the floor as my brain was filled with thoughts about the Emperor and He da-ren, exactly what kind of relationship did they have to make the Emperor mind so much about He da-ren's engagement?
Plus, if that night the Emperor was thinking about He da-ren whilst doing that kind of thing to me made me feel so sad, although coveting the Emperor was a huge crime, his face was so handsome, it was hard not to feel attracted.
Just as I was deep in thought, I suddenly heard a sound that made me almost jump out of my skin.
"Ah-Yan, can't you refuse the engagement?"
I hid behind the tree as I watched the Emperor embrace He da-ren from behind, he looked capricious coupled with a hint of disappointment.
He da-ren pried the Emperor's hands away like he was coaxing a child. He turned around and gently stroked the other's head, "Your Majesty, you are now the Emperor. From now on you need to be staid. In a few days, the Empress Dowager will be choosing a consort for you, you can't be so willful."
The emperor's sharp eyebrows knitted, "I don't want to select a consort."
"No, you're the Emperor."
"But you know very clearly that my heart belongs to you…"
"Your Majesty! This official still has pressing matters to attend to. I will now take my leave."
He da-ren very seriously cut off the Emperor, after he was done talking he swiftly left. His expression changed very quickly rendering me speechless.
But what made me even more terrified was the words that came out of the Emperor's mouth. Heavens, how the hell did I manage to witness an affair going on ! ! !
I was praying madly that the Emperor would leave quickly, who knew that he would suddenly say in a gloomy voice, "Are you done watching? You better quickly come out now!"
He's not talking about me right? At this moment my heartbeat was like a dried up dying fish whose heart was making its last effort to stay alive.
The Emperor's face turned towards the direction of the tall tree I was hiding behind. I anxiously retreated backwards, but unconsciously fell straight back into the bushes.
I then struggled thinking about getting back up when I felt someone pull up my collar and pick me up.
The Emperor's handsome face was full of ferocity and anger, "Who are you? Do you have a death wish?"
I decided to turn and wanted to run but I forgot that my collar was still heaved up.
As the two of us exerted force, my robes were pulled open, I felt my back become cold, and then I felt completely destabilised and about to roll onto the floor.
I originally thought I'd fall flat on my face but unexpectedly in the next second, I had been seized and fell into a warm embrace.
My legs were suspended in mid-air, my waist held with two muscular arms, whilst my back was pressed against a sturdy chest, and my bum was tightly pressed against the other party's lower body.
I felt the Emperor behind me was clearly stunned and then I heard his cautious voice in my ear, "Who the hell are you?"
Shit! He can't have recognised me right?!
I was so frightened that my entire body went limp, my brain was already running through various death scenarios.
The hot pillar1Hot oily metal pillar over a fire, that you try to balance on until you slip off and burn alive? Dismemberment by five horses? Or would it be death by a thousand cuts?
I seemed to be able to see my own tragic death.
Perhaps it was because he noticed I was about to pass out from fear, the Emperor suddenly threw me on the ground and asked again, "Answer me, who are you?"
The collision with the hard ground made me immediately come back to my senses, I immediately turned and kneeled on the ground kowtowing, "Your Majesty, please spare me, Your Majesty, please spare me. This servant… This servant is Liu Xiaoyu from the Palace Laundry Service, that day…. That day….."
I was about to explain that the other day I didn't mean to kick him in the crotch, and then I heard him say, "Liu Xiaoyu? Oh, it's you!"
En? I was even more flustered, I kowtowed even more profusely, "Your Majesty, please spare me, Your Majesty, please spare me….."
"Stop kowtowing and get up!"
I wanted to, but my legs were so weak I was unable to stand up.
I didn't dare to raise my head, I only heard the Emperor ask, "What are you doing here?"
As soon as he asked this question, the large stone crushing upon my heart finally fell off, it seemed that he did not remember what happened that night.
"This servant… This servant was just passing by….."
"……"
At this moment a little eunuch was running over from afar as he was shouting, "Your Majesty, Your Majesty. I finally found you, Empress Dowager-niangniang has been looking for you everywhere."
Thank god, I secretly raised my head to look at the Emperor's head.
But I saw that he was actually smiling and looking at me playfully. I quickly lowered my head once more.
Just before the little eunuch reached us, the Emperor suddenly crouched down and used his hand to raise my chin to look into my eyes.
His deep green eyes brought a pensive glow, he softly said to me, "Liu Xiaoyu right? Keep secret what you've seen today, and I won't treat you unfairly."
After he said that, he reached out and helped me to straighten up my collar, he laughed heartily and then left.
It took me a long time to calm down, trying to guess what the Emperor really meant by his words.
He mustn't have recognised that it was me that night right? He was only afraid that I would reveal his affair with He da-ren? Or was he implying that he was going to kill me to silence me?!
That's right, it must be this. How could the Emperor possibly want to bribe me just to shut me up. He's the Emperor, if he wanted to kill me or cut off my flesh, that was completely his decision.
I returned to the Palace Laundry Service in a daze, readying to pass on my last words.
I pulled out the reward that the Emperor had bestowed on me last time from my lapel and passed it to Xiao Chunzi. Forcing a smile, I said, "Xiao Chunzi, ge will probably not live to use these, if I die, you have them, you must take care of yourself."
Xiao Chunzi was stunned, he grabbed me, "Xiaoyu, what's happened?"
I shook my head with a forced smile on my face, there are some things that can't be said out loud, I can only hope that the Emperor will allow me to die in one piece.
"Oh, just tell me, guy who is about to die!" Xiao Chunzi would absolutely not accept the reward, and was resolute in forcing me to give him a reason.
Just at this moment, the decree-reading eunuch had just arrived.
"Palace Laundry Service eunuch Liu Xiaoyu to accept the imperial decree!" A sharp pitched voice cut through the silence.
I was so frightened both knees fell to the floor, I almost immediately fainted.
"Set into motion by heavenly decree, the Emperor announces that the Palace Laundry Service eunuch Liu Xiaoyu earned great merit protecting the Emperor, from this day forth, he will leave the Palace Laundry Service and be transferred to Yangxin Palace. He is to be promoted to Eunuch of the First Rank. Words of the Emperor himself."
"Wow, Liu Xiaoyu, you've really been promoted!"
"It looks like we'll really have to fawn on him in the future."
"He's got such great luck!"
Just as everyone was whispering and commenting, the decree-reading Eunuch stared at me brimming with smiles, "Liu-gonggong, please receive the decree."
I was still in a daze, unsure of what to do, when Xiao Chunzi, who was beside me elbowed me, "Xiaoyu, accept the decree."
I finally quickly accepted the decree and thanked the announcing eunuch profusely.
The decree-reader gonggong was still brimming with smiles as he said, "There's no need to thank me, Liu gonggong, this is all the grace of the Emperor. You should quickly gather your things and go over before nightfall.
So quickly?!
After the Decree-reader gonggong left, the other eunuchs and palace maids all surrounded me and began to fawn and speak words to curry favour with me but I did not really hear a thing. I only heard Xiao Chunzi excitedly say in my ear, "Xiaoyu, you've been promoted!"
I, I've been promoted given birth? I thought deeply about this, only two months had passed since that night, how could I be giving birth so quickly2No way to make this joke in English – basically it's a play on words of homophones in Chinese -升 shēng – to rise up, to get promoted 生 shēng – to give birth !
Oh, sorry, I'm a eunuch….
Author note
== Mini theatre ==
Emperor: Oh someone actually found out that I like Ah-Yan…. It's a little eunuch, I was going to order him to commit suicide but I accidentally came in contact with his bum, this bum is really familiar…. I can't stop thinking that that night could I actually have done it with a little eunuch!!! When I asked who he was, it turned out it was the eunuch who was skilled in martial arts, no wonder he seems familiar, but from his reactions, he doesn't seem to be that skilled in martial arts. He's so soft and frail, very interesting, I'll keep him around for now. I guess he wouldn't dare to leak my secret. I've decided I must find the person from that night!
Support the Author
Author Page
||
Novel Raws
||
Changpei guide
Scan to go to novel page
↓↓↓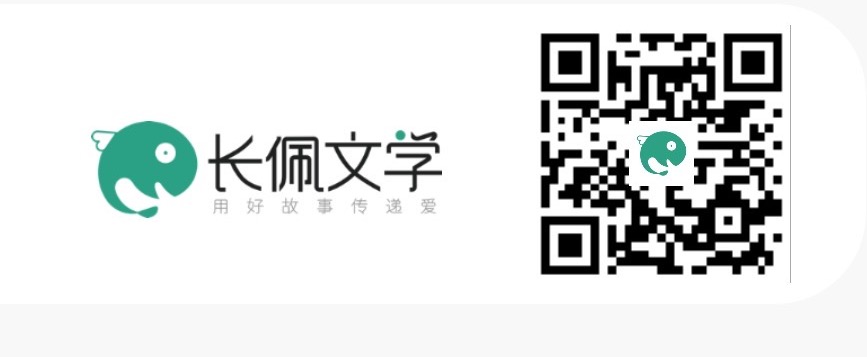 The entire novel literally costs $1 US or less if you pay with alipay!
Please support the author if you can ♡