🚫 DO NOT MAKE EPUBS OR REPOST MY TRANSLATION ANYWHERE INCLUDING WATTPAD FOR 'OFFLINE READING'
As I was silently enumerating each one of the Emperor's heinous acts under the covers, I was also thinking about what I could do to be transferred back to the Palace Laundry Service. I really would prefer to live out my days in peace over there.
"What's so great about that Liu Xiaoyu, he's just leveraging on his somewhat good looks to infatuate the Emperor, but doesn't he know, he's just a eunuch!"
"Exactly, I heard that he has just arrived here, and the Emperor already wants him to serve him."
"What a fox spirit, just watch if he has a place to stand on when the Emperor selects a consort."
"Hahahaha, when the time comes, he'll get his comeuppance."
The voices coming from outside the door were not suppressed in the slightest, even under the covers, I could hear clearly.
I was originally in a bad mood and these people were talking so rudely. I missed even more the Palace Laundry Service and Xiao Chunzi as well as all my friendly colleagues over there.
The voices gradually died down, the door creaked open. I poked my head out of the quilt, and stared at Zhou Xin with red eyes.
He was stunned for a moment, loathing flashed across his face, but he actually said the first words to me since I had arrived here.
"Did you hear that?"
That's right, I heard it all! I'm not deaf! But I decided to lie, because I didn't want to stir up trouble.
"Heard what?"
Zhou Xin made a disdainful noise, "You're rather idle, sleeping in the middle of the day."
I knew that Zhou Xin was provoking me, I felt even more aggrieved inside, I was readying myself to get out of bed because it was nearing lunchtime anyway. After serving the Emperor, I had to go eat, I had still not properly eaten taken, the probability of me starving to death was increasing.
Zhou Xin had come in the room to get something, seeing that I didn't say anything else, he left and bumped into me again.
It was like this that I went over filled with grievance to see the Emperor who was the instigator of all my woes.
His mood was still rather bad, his face mimicked today's gloomy weather.
The way he looked at me was already like his palm slapping against my butt, making me feel a dull ache.
"Your Majesty, should I ask them to serve the dishes?" I asked shyly.
The Emperor frowned as if he had a problem with me, "Come here."
His voice scared me a little, I wasn't sure whether he was displeased with me, but even if it was the case, I could only walk over there, it was my only choice.
When I got to his side, he suddenly grabbed my hand and pulled me into his lap.
I was sitting on his lap, leaning against his rugged chest. His slender long fingers swept over my eyes, "Did you cry? Who has been bullying you?"
You, it's you, Your Majesty! I cried out madly in my heart but I was unable to voice this.
"Responding to Your Majesty. No one has bullied this servant. It's just that it's windy outside….."
After a moment of silence, the Emperor's nasty temper revealed itself and he smacked my bum, "if there's nothing, then get up, get the dishes served up."
I quickly got up, "Yes."
I didn't know why but the moment I got up, I missed the warmth of his embrace, if the Emperor was always this warm, how nice it would be, *sigh*.
As usual it was eighteen dishes of sumptuous cuisine. In front of these fresh fragrant meat and vegetable dishes, I did my utmost to control my urge to pounce on the table and stuff everything into my mouth, as I carefully served the Emperor.
I wanted to eat it, I really wanted to eat it, I think even if I got a big white mantou I would savour it. In fact, my last real meal was actually yesterday's lunch.
I think that in the entire palace, there was not a eunuch who was as wretched as me. They thought that Yangxin Palace was a wondrous place, but I didn't even get to eat!
Just as I was thinking about this, my stomach kept rumbling.
How could my stomach make such a sound in front of the Son of Heaven!"
When I realised it, it was already too late.
It's over! I've committed a great faux pas! One must never make any strange noises in front of one's masters, nor release any smells, this was a rule that every servant must uphold.
I remember that an old eunuch once said that, because a palace maid had farted in front of one of the imperial consorts, and she had received the supreme penalty. Oh my god, why didn't I stop my stomach!
Naturally, in this world, if one were hungry how could one stop it…..
But this was no excuse!
I hurriedly kneeled down, the bowl and chopsticks in my hand also placed on the ground.
"Your Majesty, please forgive me, Your Majesty, please forgive me, this servant deserves punishment!" As soon as I felt anxious, my tears began to shed.
Since I had been sold into the palace at the age of seven, I had already assiduously worked for eight years, and during this time I had never done any wrongdoing aside from the time that I had secretly saved that person. Why do the heavens punish me like this, why would they let me live in peace?"
The feeling of sorrow rushed from my heart and I was bawling, as "forgive me" was successively slipping out my mouth.
"But I waited a long time for my sentencing but never heard anything. Instead, I saw the Emperor looking at me like I was mad: "Liu Xiaoyu, are you insane? Your stomach only grumbled, what did I say about it?"
I was stunned, that's right, the Emperor never said anything….."
"This servant, this servant……"
The Emperor stared at me, he disdainfully pulled out an embroidered handkerchief from his lapel and threw it onto my face, "So bloody dirty, hurry up and wipe it!"
I quickly rubbed the snot and tears from my face, and then hesitantly held onto the brocade handkerchief not knowing what to do next
The Emperor shot a glance at me and with even more disdain, he said gloomily, "if you're done using it then throw it away."
I lightly took a breath in through the nose and then silently nodded. I thought to myself, of course, how could the Emperor reuse something that I had used, plus, it had been to wipe up my snot.
I put the brocade handkerchief into my lapel and then calmly waited for the Emperor's instruction.
"Well get up then!" The Emperor was just as fierce as before.
When I got to my feet, he once again smacked my bum, and said with some displeasure, "So you cried because you're hungry?"
I thought deeply about it, he should be asking me why my eyes were red when I arrived. I replied very quietly, "Responding to Your Majesty, no."
Emperor, "Moan once for me, if I like the sound of it then I'll bestow you all tasty dishes on this table to you."
I fiercely swallowed a lot of saliva back down, oh, such torture, it looked so good but I couldn't. I knew that the Emperor was testing me, I needed to resist, otherwise, I'd definitely die.
The Emperor was already a little impatient, he suddenly thought of something fun, he lightly kicked my foot, "Good idea, then kneel then."
Eh? I was confused, I had just been asked to get up, why was he making me kneel back down….
I obediently kneeled and then the Emperor suddenly opened his legs and looked at me teasingly, "Come here."
I crawled over in confusion and raised my head to look at the Emperor, he slightly lowered his head. From this position I could clearly see his firm and smooth jawline, I had to say that the Emperor was indeed incredibly handsome.
He laughed, he moved his hand around the table, then the hand arrived at the side of my mouth, "Aren't you hungry?"
I looked at those fingers which were as beautiful as his face, his fingertips seemed to be drenched in some soup, did he want me to lick his fingers?
Could that be? If I didn't lick then would it be going against an imperial decree?
There was an immortal battle going on inside my head when I heard the Emperor speak once more, "What is it? Aren't you hungry? If you lick my finger, I will bestow you with good food."
His voice became very gentle with a hint of enticement.
I raised my head to look at me, I wanted to get some confirmation from his eyes but his green eyes almost pulled my soul into them.
I unconsciously opened my mouth and slowly extended my tongue.
The Emperor's finger trembled slightly, I saw a layer of red spread across his face, it looked so good.
I think he liked this so I did it again, this time I saw his Adam's apple roll as he swallowed back his saliva.
Just as I was getting ready to continue trying to please him, he suddenly got up, the base of his ears were red as he shouted, "Get out! Liu Xiaoyu! From now on, don't let me find out that you've acted this way in front of others! Otherwise I'll cut off your head!"
Oh! I got up quickly, holding onto my neck, I fled in a panic…..
When I ran back to the room, I finally realised – hey, didn't he say he would bestow me some good food!
Wuwuwu, I'm starving…..
But the soup just now was truly tasty……
Author note
== Mini theatre ==
Emperor: Heavens… To think that Liu Xiaoyu would make such a face and he even cried! He actually dared to cry in front of me! But he's actually really obedient, aside from not crying out for me to hear, he does everything else that I ask. I asked him to lick my finger, his tongue was warm and gentle…… I've gone mad….
Author: Please throw me some starfish1T/N: They are like tips on Changpei – you can actually get them for free if you login to the app everyday, but they help with novel rankings and stuff I think, I'll be updating two chapters tomorrow!
Support the Author
Author Page
||
Novel Raws
||
Changpei guide
Scan to go to novel page
↓↓↓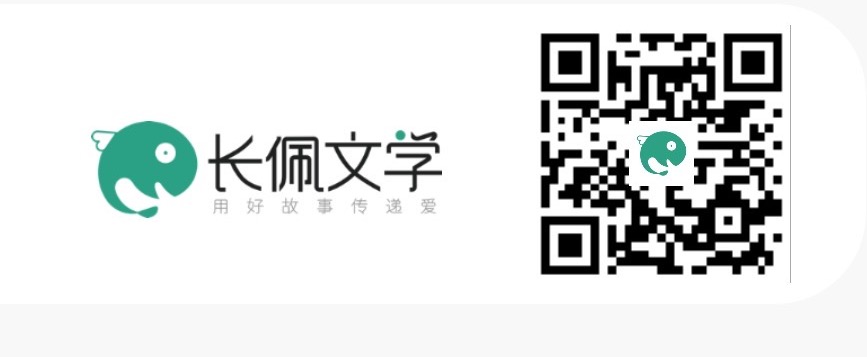 The entire novel literally costs $1 US or less if you pay with alipay!
Please support the author if you can ♡