🚫 DO NOT MAKE EPUBS OR REPOST MY TRANSLATION ANYWHERE INCLUDING WATTPAD FOR 'OFFLINE READING'
Language notes:
Just like the Emperor has a personal pronoun (朕 zhèn), the Empress Dowager and Consort Dowager can refer to themselves as 哀家 āijiā. Doesn't really add anything so I've left it as "I".
Although I didn't get to eat any of the sumptuous cuisine, good or bad, I made it to lunch.
But this time no one took notice of me, they all turned their heads and ate their own meals.
I carefully went to the side holding my chopstick and bowl and filled my bowl with rice. I then looked at the table that had been completely surrounded, I wasn't sure where I could slip in. It also seemed like the eunuchs and palace maids had agreed in advance, no one was willing to make space for me.
I groaned inwardly, has something happened? Wasn't everything fine before?
Nevermind, I should just eat some white rice first.
At this moment, for someone as hungry as I was, even the white rice smelled delicious.
The fresh sweet scent of the rice grains lingered between the teeth, the soft cottony feeling made one feel satisfied.
Perhaps they saw that I looked pitiful, one of the older eunuchs said to me reluctantly, "Liu-gonggong, there's still some sides in that pot, you can go and eat over there."
En?! This was like heavenly music nourishing my beaten soul. Amazing, I can have something to go with the white rice!
However, when I took off the pot lid, and I was starting to salivate as I looked at the tiny bit of food inside, a voice was heard coming from the door, "Is Liu Xiaoyu, Liu-gonggong here?"
My back tightened up, the Emperor wasn't looking for me again right? No that can't be it, plus, I had never heard the voice of this eunuch, it was definitely not someone from Yangxin Palace.
I twisted my head around trembling as I faced the old eunuch.
The old eunuch directly headed over to me, brimming with smiles, he asked, "Are you Liu Xiaoyu, Liu-gonggong?"
I had still had a mouthful of rice in my mouth so I nodded stupidly.
"Liu-gonggong, please follow me." The old eunuch said, "The Empress Dowager-niangniang wishes to see you."
What?! The Empress Dowager wants to see me? Why? What have I done? What crime have I committed? No I don't think I have!
At this moment I suddenly came to the realisation about the old eunuch before my eyes – Wasn't he the Eunuch Superintendent of the Empress Dowager's Shoukang palace1寿康宫 Palace of Longevity & Health, Li Buyue!
"Li…. Li-gonggong….. The Empress Dowager… Why does she want to see me?" I asked as I tried to swallow the rice I was holding in my mouth.
Li-gonggong smiled, I didn't know what the meaning of this smile meant though.
"I'm not really clear on that. Liu-gonggong should go and personally ask the Empress Dowager."
So I swallowed the rest of the rice in my mouth, and then reluctantly said goodbye to that fragrant bowl of rice.
I originally wanted to ask someone to save some lunch for me to eat later but when I looked up at other palace maids and eunuchs they had already turned around, feigning ignorance.
Pfff, nevermind….. I'll just have to go hungry, even if I starve I probably won't die yet.
I followed Li Buyue all the way to Shoukang Palace, my heart filled with apprehension.
The Empress Dowager was the emperor's birth mother, why was she looking for me? I'm merely a Eunuch of the First Rank…..
The way there was surprisingly slow and long, so long that my stomach was already quietly rumbling. I kept begging the heavens that my stomach mustn't make any sounds in front of the Empress Dowager….
Shoukang Palace was equally as luxurious as Yangxin Palace but appeared even more dignified.
There were many flowers planted in the courtyard, whilst an extravagant woman was sitting in the middle, drinking tea.
I thought to myself that she must be the Empress Dowager, not only because of her luxurious outfit but because she had the same deep green eyes as the Emperor.
This colour was very rare, I heard in all of Shangqi only those who had foreign blood could have an eye colour that was not brown.
I kneeled on the ground to greet the Empress Dowager, "This servant Liu Xiaoyu greets the Empress Dowager. I wish the Empress Dowager happiness and serenity."
"You may rise." The Empress Dowager's voice was very languid, "Raise your head, let me see."
I slowly raised my head to look at the Empress Dowager, the anxiety in my heart increased exponentially.
The Empress Dowager's probing gaze looked over at me a few times, her face suddenly turned severe, she smacked the table, "Speak! Who sent you to get close to the Emperor?! What exactly is your motive?"
I was so frightened that both my legs went soft, what does she mean who sent me to get close to the Emperor!!!!! It was the Emperor who insisted on transferring me to Yangxin Palace! I was living well in the Palace Laundry Service before that!
"Responding to the Empress Dowager, this servant does not have any motive. This servant did not try to get close to the Emperor….." I was so frightened that I was unable to speak properly.
But the Empress Dowager did not believe me, she said furiously, "You still won't admit it! You've just arrived at Yangxin Palace but the Emperor is so infatuated with you that he needs you to feed him during meals and you say you have no motive?!"
But I really never did…..
At this moment, I felt aggrieved and confused. Was everyone in this imperial family so weird?
"Quickly, the truth!"
Another angry exclamation, I was so scared I began to cry, "Please could the Empress Dowager investigate thoroughly. This servant, this servant was originally serving well in the Palace Laundry Service. This servant, this servant is just a lowly eunuch and has never thought about serving at the sides of the Emperor. With the Emperor I don't have anything to eat, wuwuwuwu, this servant only wants to return to the Palace Laundry Service….."
Perhaps it was because I was crying so tragically, in a haze I looked up at the Empress Dowager's puzzled face, it seemed that she was frightened that she grabbed the hand of the palace maid standing next to her.
But I couldn't care anymore, at this moment all of my grievances rushed to my head, from childhood until now, every single thing rushed out, unable to stop.
Just as I had nearly cried intermittently for almost a quarter of an hour, my stomach made a very loud grumble. I had no idea if the Empress Dowager had heard but I had shocked myself.
After that I heard the Empress Dowager taking pity on me, "It seems that you've been starved half to death. Oh, Wenyu, this child is still so vicious, always playing tricks on the servants…."
I was still kneeling in the same place listening, what the Empress Dowager meant was that the Emperor had always been like this and he wasn't only targeting me?
Originally I felt happy but then why did it make my heart feel uncomfortable? As soon as I thought about the Emperor touching someone else's bum, I got upset.
I think I must have developed some sort of issue from the bullying….
"Alright, I didn't have any further." The Empress Dowager suddenly became amiable, "Li Buyue, bestow some of my snacks to him, and deliver it back with him, I'm not sure how long he'll be able to last on them….."
As the Empress Dowager got up, a palace maid supported her hand. I was still foolishly kneeled in the same spot thinking about the last thing she said, what did she mean? She didn't know how long the snacks would last me? As if she was implying I would be dead soon.
No, the Empress Dowager said that the Emperor used to bully the servants, it couldn't be that in the end they all died…..
I slumped on the ground, I'm done for, I've worked hard for so many years and suffered so much, all just to end up dying tragically.
As soon as I thought about how the Emperor was going to break my butt, or perhaps he wanted to cut it up, heavens, I'm going to faint…..
"Liu-gonggong, get up quickly." Li Buyue was standing in front of me, I couldn't see his face clearly.
I got up unsteadily, and he ordered another little eunuch to see me out of Shoukang Palace.
Didn't the Empress Dowager say she would bestow me some snacks? I want to eat them….
Anyway, I probably won't be alive for much longer, so I should try to eat some good food before I go.
But Li Buyue didn't seem to want to go and get it for me, he stared at me with disdain. What is it, hurry up and leave? You want to eat snacks? You don't deserve them."
Alright, I don't deserve them, more precisely, I didn't dare to fight for them.
I am so hungry, I hope that I can still eat the remaining rice when I return.
But just as I stepped out of the threshold of Shoukang Palace, a palace maid came to meet me.
"Liu-gonggong? Our Consort Dowager extends you an invitation."
I had been keeping myself steady, since being transferred to Yangxin Palace, it seemed that I hadn't had a moment to relax.
Consort Dowager Wu was the birth mother of the eldest prince who had just been exiled, and was also the younger sister of General Wu Bingkun, right now she lived in Shou'an Palace2寿安宫 Shòuān Gōng Palace of Peaceful Longevity.
The palace maid who came to get me was called Lianxin, I don't know if she took pity upon me, but as we walked, she told me that the Consort Dowager had a temper, and behave in a way appropriate to my lowly position and not act like everyone was beneath me now that I had gained the Emperor's favour.
I nodded successively, and thought to myself, when would I ever dare to act like everyone was beneath me? I was almost starving to death in the palace. If someone was willing to give me a piece of cake, I would acknowledge them as my ancestor.
Shou'an Palace was not far from Shoukang Palace, the moment I stepped over the threshold I felt an immense aura of death…..
Consort Dowager Wu was sitting in the main hall with a hostile look on her face, as if I was the person who had just exiled her son.
I kneeled on the floor shivering. The Consort Dowager's imposing air was even stronger than the Empress Dowager's, no wonder when the former Emperor was alive, the now Empress Dowager was unable to suppress her might, since her elder brother was the great General Wu the protector of Shangqi.
"So you're Liu Xiaoyu?" The Consort Dowager's voice was sharper and clearer than the Empress Dowager, from the sounds of it, she was not that old.
"Responding to the Consort Dowager, this servant, this servant is Liu Xiaoyu."
I originally thought that the Consort Dowager would be like the Empress Dowager and question me menacingly but who knew instead she would say, "Okay, drag him out to be caned to death."
What? What? Why did she want to suddenly cane me to death?! What crime had I committed exactly!
"Consort Dowager, please spare me, Consort Dowager, please spare me……"
I thought to myself, this must be the fourth time I've cried today? If I cry again will I die from dehydration?
But the Consort Dowager did not seem to want to spare me. An idea sparked in my head and quickly shouted, "Consort Dowager, before I die, I have a request, please could the Consort Dowager grant me this last request."
I guessed that the servants who were willing to make a request to their masters was rare, the Consort Dowager was taken aback, and then she began to scold me, "Huh? You bastard servant, you would actually dare to ask me to grant your request."
I quickly explained, "That's not the case, Your Highness. This servant, this servant only wants to eat a real meal before I die…. This servant has already not eaten for an entire day…. Since last night, the Emperor has not allowed this servant to eat. This servant really doesn't want to become a hungry ghost….."
I knew that suddenly being transferred to the Emperor's side at Yangxin palace would definitely make people believe that I was being favoured, so they would target me, including the Empress Dowager and the Consort Dowager. Plus, because the Consort Dowager was dissatisfied by the fact that her son had been exiled by the Emperor, so only if I spoke like this would the Consort Dowager be less severe with me.
As expected, she asked me with curiosity, "Aren't you the Emperor's beloved subject? Would he not feed you?"
"It's true, Consort Dowager, since last night, this servant has not eaten." I threw my entire body on the ground and wailed anguishly, "Wuwuwu, this servant is about to starve to death.
The Consort Dowager saw that I was snotty and crying, she looked at me with disdain and then muttered, "The Emperor, this spoilt youngster, is indeed still a vicious child, *tut tut*"
When I heard this, I knew that I had a chance, I was about to persist in my efforts, perhaps I could actually get something to eat.
But at this moment, the voice of a eunuch was heard from outside the palace, "The Emperor has arrived!"
Why has the Emperor come? I secretly turned my head and saw the Emperor was enraged as he angrily rushed in.
Heavens, is the Emperor actually coming personally to save me? In that instant, I actually thought that the Emperor seemed even taller.
The Emperor glanced at me, his gaze was warm as if he was comforting me, which made me feel rather safe.
"Greetings to the Consort Dowager, how has the Consort Dowager's health been of late?" Without waiting for Consort Dowager Wu to speak first, the Emperor immediately greeted her in obeisance.
The Consort Dowager's facial expression remained the same, she looked at the Emperor and then looked at me, "Your Majesty really does favour Liu-gonggong that you would come personally to find him?"
"Consort Dowager, you are unaware, but recently all of daily activities are handled by Liu Xiaoyu, I can't be parted with him."
Eh? Your Majesty, are you sure you're rescuing…. me?
Author note
== Mini theatre ==
Emperor: I heard that Liu Xiaoyu has been called away by the Empress Dowager and the Consort Dowager. The Empress Dowager is still relatively easy to deal with but the Consort Dowager loves hitting people the most, what if she breaks him. No way, I should personally go and pick him up. I just don't want to lose a fun toy, it's not for any other reason okay.
Support the Author
Author Page
||
Novel Raws
||
Changpei guide
Scan to go to novel page
↓↓↓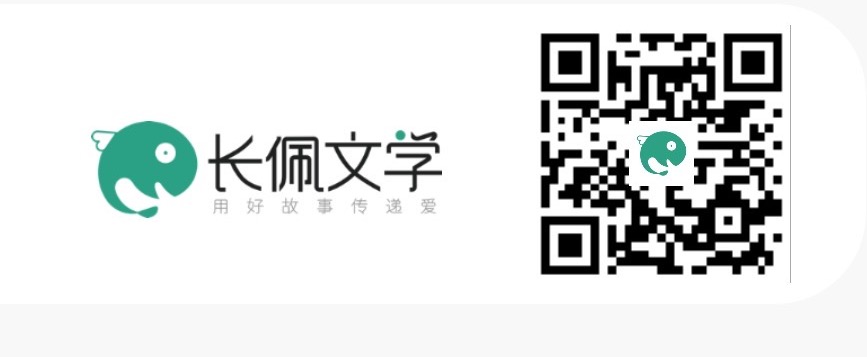 The entire novel literally costs $1 US or less if you pay with alipay!
Please support the author if you can ♡